One of the best investments you can make is Truck Scan Tool, and it doesn't matter if you're a professional mechanic, or just someone who wants to avoid expensive diagnostic fees at your local dealership.
what is the best Diagnostic Tool for truck in 2023?
1.JPRO Professional truck scanner
JPRO Professional Truck Diagnostic Scan Tool 2023 V1.2 Commercial Vehicle Diagnostic Scanner Plus Lenovo T420 Laptop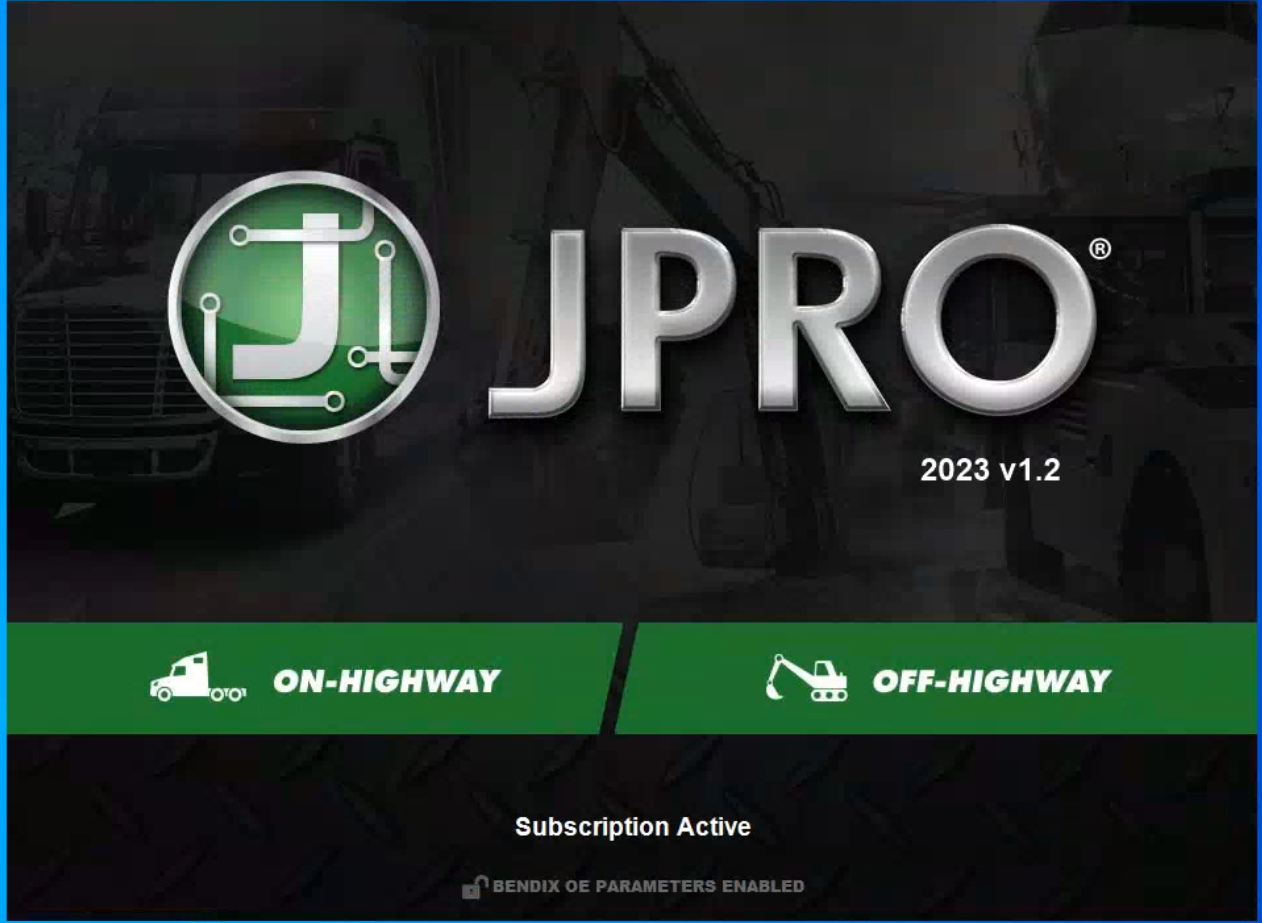 JPRO Professional truck scanner is the most comprehensive and powerful all makes, all models diagnostic tool available in the industry today. In one, easy annual subscription, JPRO provides a complete & unparalleled diagnostic service & repair solution with bi-directional functionality.Noergon's DLA+ 2.0 adapter is a diagnostic communication device designed to interface between a vehicle and PC via USB cable for diagnostic and vehicle information, re-programming or parameter adjustments.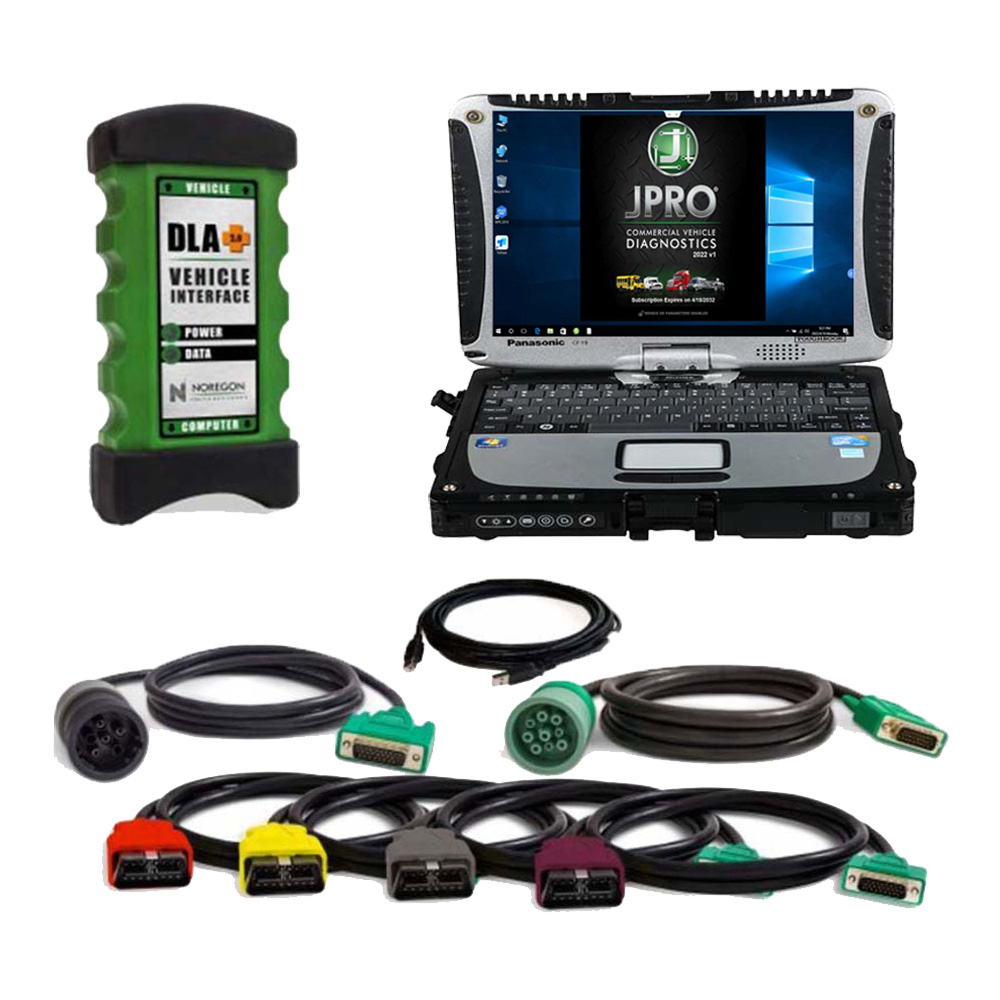 JPRO Truck Diagnostic Tool Features:
1.Includes Heavy-Duty Modules: Mack, Volvo, Cummins, Detroit Diesel, International & PACCAR
2.Includes Medium-Duty Modules: Ford, GM, Isuzu & Sprinter
3.Bi-Directional Controls – Perform parameter changes (Mack & Volvo), DPF Regens (Mack, Volvo, Cummins, Detroit Diesel, International & PACCAR) & bi-directional tests with proprietary data & faults
4.OE Level Fault Code Information – Display over 99% of Heavy-Duty & Medium-Duty fault codes with detailed OEM level component and trailer descriptions
5.Fault Management – Clears faults and diagnoses all vehicle components in a single, easy to use application
6.Vehicle Reporting – View and print log files, including: Vehicle Health, Trip Reports & LOV Reports
7.Store & Save Data – Record data log files for playback at a later time, even away from the truck
8.Total Vehicle Health Status – See the entire vehicle in one pass on one screen + Up-to-Date – Provides 99% coverage of all heavy-duty truck DTCs through 2022
JPRO automatically detects all components on the vehicle, down to the serial number, so you don't have to choose which application is needed to diagnose the vehicle. If you do need additional information from your OEM applications, JPRO will launch the application and/or its associated troubleshooting manuals directly.
2.Cnh Electronic Service Tool
New Holland Electronic Service Tool allows you to:
• Check the status of parameters;
• Retrieve faults;
• Run diagnostic tests;
• Make ECU and parameter programming;
• Monitor active and logged diagnostics;
• View and change ECU configuration;
• View diagnostic procedures and schematics.
• Troubleshoot problems;
• Run scope diagnostics;
E.A.S.y – additional engine diagnostic and download tool for connection directly to ECU to perform diagnostic, programming and ECU reload by K-Line protocol.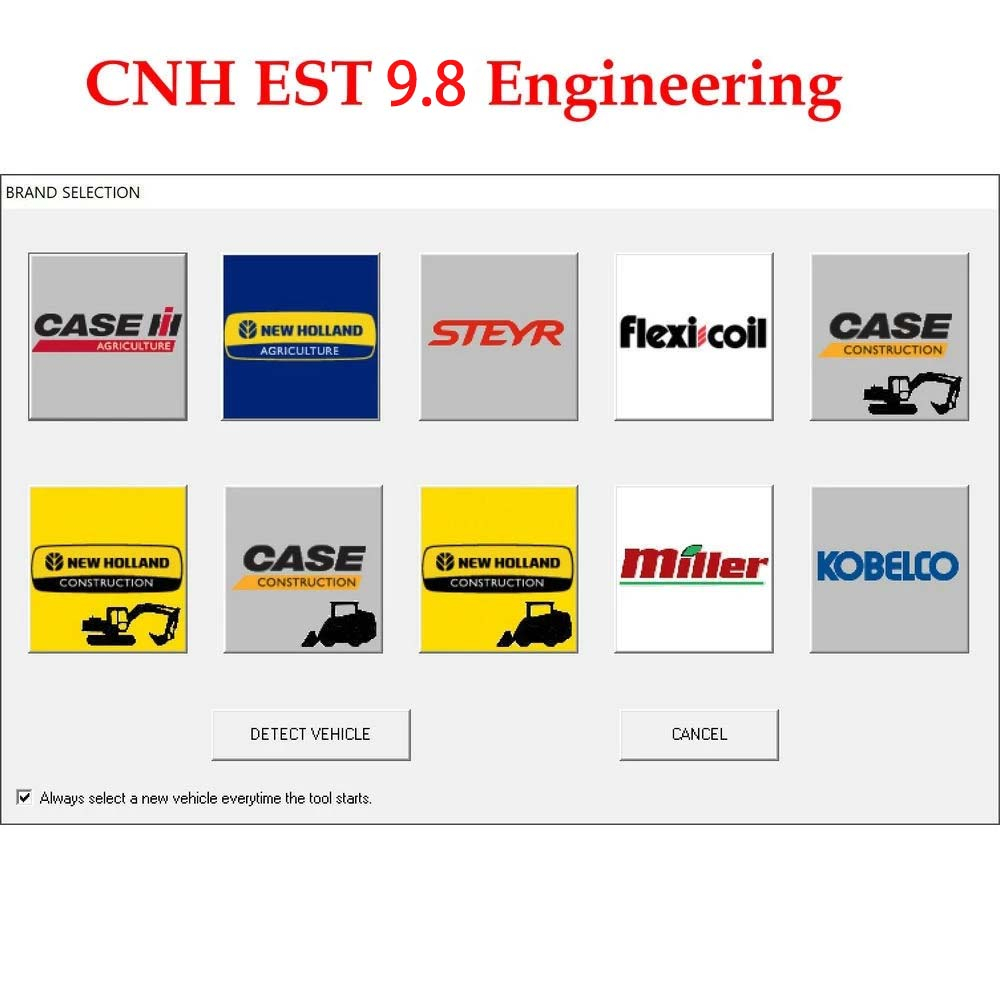 3.caterpillar et diagnostic tool
2023A Cat ET software as Cat Caterpillar ET 2018C 2019A 2019C 2021A 2021B Software update version, 2023A Caterpillar Electronic Technician software With CAT ET 3 Cat caterpillar adapter 3 support caterpillar diagnostic till 2023.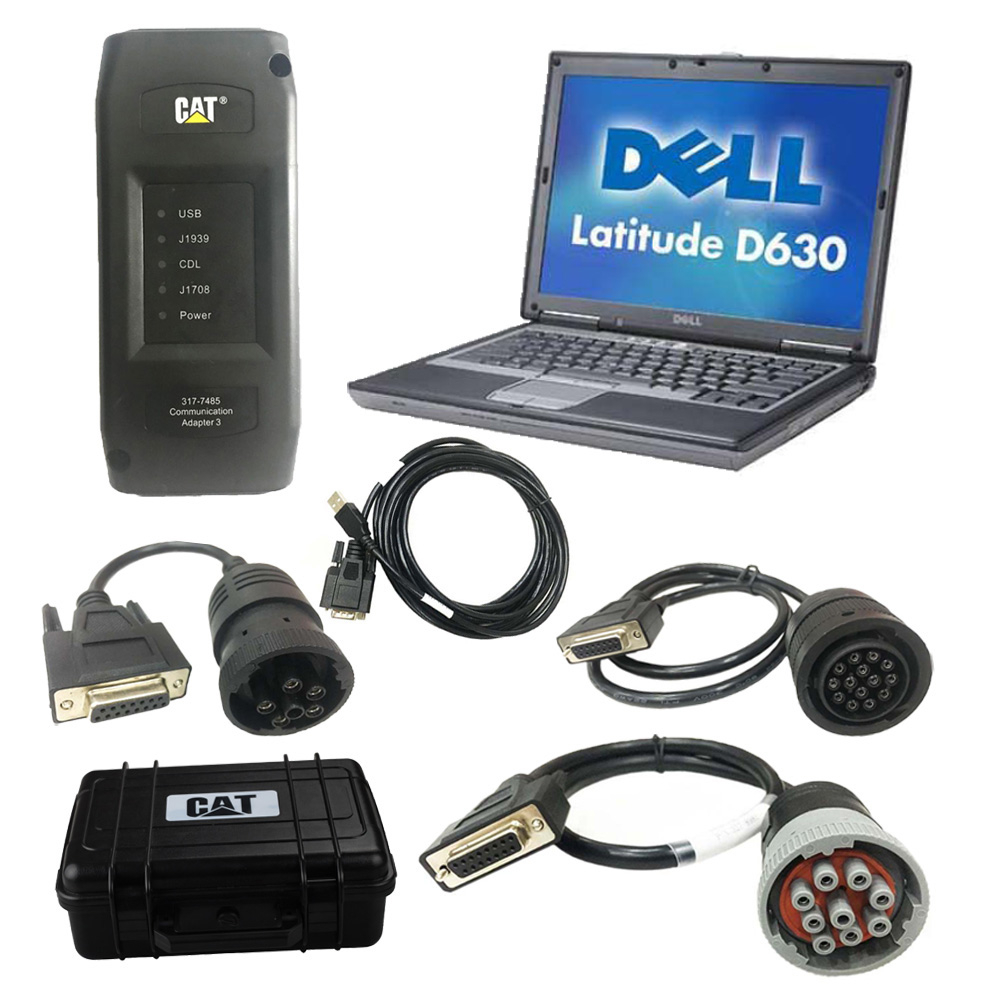 CAT Caterpillar ET Diagnostic Tool enable service technicians to reprogram ECMs, reconfigure control system parameters, fine tune performance or diagnose the root cause of a failure the first time. These powerful tools allow service personnel to display and analyze vital performance and health information from any system quickly and accurately. The service tool communicates with any system using ATA (J1708), J1939 or the Caterpillar proprietary data link networks. The service tools provide information and features needed to help a technician diagnose problems and perform repairs and to customize and personalize the operation of a product. By allowing customers to design flexibility and configurability into a product, Caterpillar service tools stretch beyond the capabilities of preprogrammed ECMs or onboard display systems.
With the CAT Diagnostic Tool, you can:
View active and logged diagnostics
View events where irregularities occurred and were logged by the ECM
View the status of a group of parameters (temperatures, pressures, etc.) simultaneously
Record and log performance data
Graph a group of status parameters
View the current configuration of an ECM
Change ECM configurations
Perform diagnostic tests
Perform calibrations
Print reports and diagnostic results
For some machine and engine products, additional functionality has been included with the service tool program
Features
Display, graph and log status parameters.
Retrieve prognostic data including histograms, engine totals for fuel used and miles traveled.
View active diagnostics and clear logged diagnostics. View events where irregularities have occurred and have been logged by the ECM.
Perform calibrations to enhance performance of the ECM.
Customize the ECM with application-specific settings.
Over 100 custom Diagnostic, Information and Service features including:
– 2D and 3D Histogram plotting capability (engine software
sical wiring diagram, hydraulic diagram, diagnostic, assembly and disassembly engine, transmission.
4.JD Service Advisor
John Deere AG Management Solutions, Attachments, Backhoes, Combines and Headers, Cotton Harvestings, Excavators, ForkLifts, Hay and Forages, MAte Hand Cut and Shredderses, Plantings and Seedings, Skid Steers, Sprayers, Sugar Cane Harvesters, Tillages, Tractors, Worksite Pro Attachments.
JD Service CF (Construction and Forestry)Advisor
John Deere Service Advisor CF (Construction and Forestry), workshop service manual, repair manual, diagnostic, electrical wiring diagram, hydraulic diagram John Deere.
We will tested before shipping out, but if you are not sure whether it can support or not then pls tell us your john deere model and year so that we can confirm to you before make purchase.
Functions and technical capabilities of JD diagnostic adapter:
Troubleshooting;
Setup and Calibration ECU;
Interactive tests;
Computer programming;
Diagnostic Code Reader, and much more.
2022 JCB Heavy Duty Truck Diagnostic TOOL JCB Electronic Service tool with JCB Service Master 4 V1.73.3 or V22.11 JCB Service Master is a gateway application allowing a large number of Vehicle Support Applications to be linked using one familiar interface.
The JCB Service Master also provides several key features that will accompany all JCB projects, a Multi Language editing tool that provides a means of individual text string translation for all JCB Applications and a means to select a localised language translation for the each JCB Application.
JCB Electronic Service Tool Features:
1. Reads fault codes and ranks them in order of importance.
2. Calibrates, parameterize ECM and program blocks.
3. Conducts dropping service intervals.
4. Compatible with software JCB Service Master 4 (2019).
5. It works with CAN protocol in OBD II system.
6. It is provided with instructions for use, repair and diagnostics of vehicles JCB engines and Isuzu, Deutz, Cummins.
7. Full original JCB repair and service manuals and bulletins
8. JCB spare parts for all markets
9. Programming special parameters (order separately)
10. Supported languages: English, German, Spanish, French, Italian, Portuguese.
6. Volvo 88890300 Vocom Interface for Volvo/Renault/UD/Mack Truck Diagnose
88890300 Vocom Interface,Supports the repair and diagnostic process for Volvo, Renault, UD and Mack Truck,Developed to make repair shop tasks easier and more efficient. Used in the repair shop, out in the field, at the roadside, or during test drives.
Top 6 Reasons to Get 88890300 Vocom:
1. Supports Volvo Renault UD Mack Truck Diagnose
2. Diagnostics application that covers the whole repair process through the use of plug-ins
3. With Volvo 88890300 Vocom Interface you can diagnose, test, calibrate, and program a product
4. Provide functions for updating the tool, communication with the product, and other external applications
5. Adjustable plug-ins, user authorizations, and available languages meet needs for different users 88890300 Vocom Interface for Volvo/Renault/UD/Mack Truck Diagnose
6. 88890300 Vocom Interface Sofware:
Software version: PTT1.12/2.40, software come with package for free, this software must be installed on Windows XP system computer. Support Multi-languages.
Software version: PTT2.03/3.02. This is latest software version. This software need additional purchase, price is 230usd. Must install on Windows 7 professional or ultratme, support multi-languages.