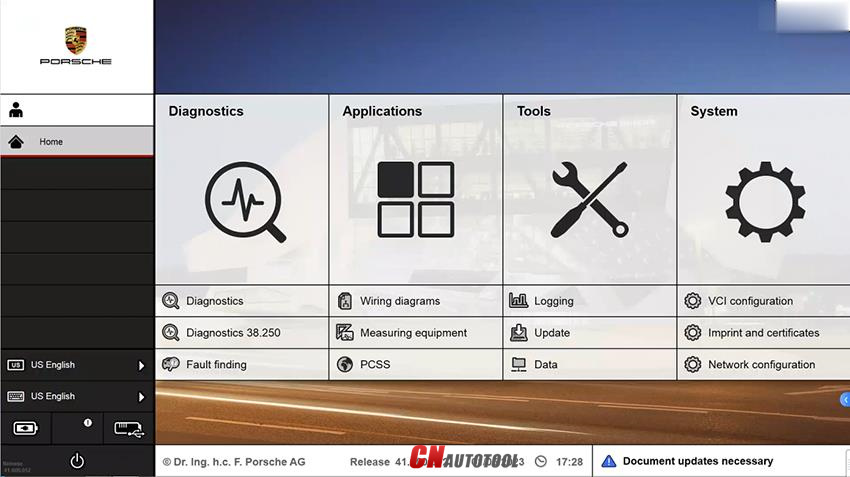 The Porsche PIWIS Tester 3 is a cutting-edge diagnostic tool designed for professional diagnostics and programming of electronic control units in Porsche cars. This advanced assembly offers a wide range of functions and advantages that make it an indispensable tool for Porsche technicians and enthusiasts. In this article, we will explore the main features and benefits of the Porsche PIWIS Tester 3.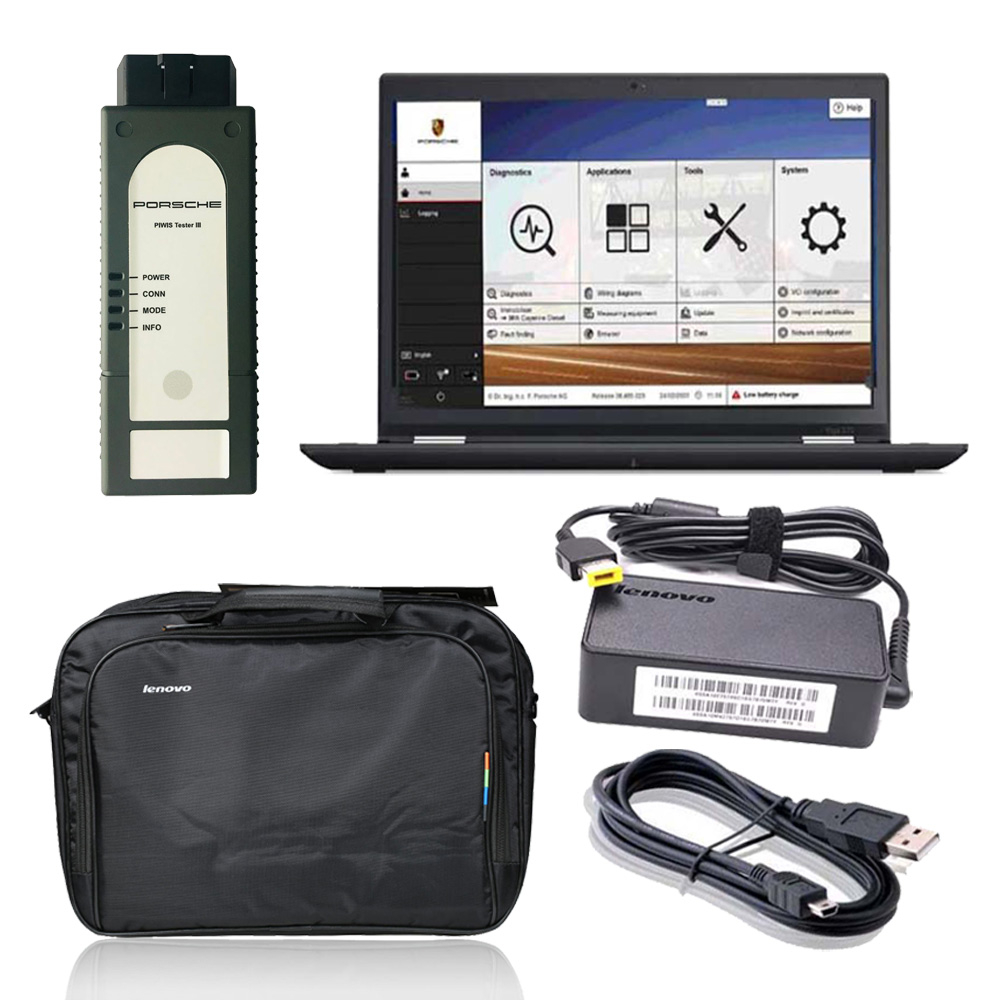 Full FAP Diagnostic Protocol:
One of the key functions of the Porsche PIWIS Tester 3 is its ability to perform a comprehensive FAP diagnostic protocol. This means that it can effectively scan and analyze all the electronic components and circuits in Porsche cars, providing technicians with detailed insights into the vehicle's systems.
Reading, Decrypting, and Deleting Fault Codes:
The PIWIS Tester 3 allows users to read, decrypt, and delete fault codes stored in the vehicle's electronic control units. This enables technicians to quickly identify and resolve any issues or malfunctions, ensuring optimal performance and reliability.
Reset Service Intervals:
With the Porsche PIWIS Tester 3, it is possible to reset service intervals, ensuring that the vehicle's maintenance schedule is accurately maintained. This feature is particularly useful for technicians and owners who want to ensure that their Porsche cars receive timely and appropriate servicing.
Viewing and Saving Current Data Stream:
The PIWIS Tester 3 enables users to view and save the current data stream of a Porsche vehicle. This real-time data provides valuable information about various parameters, allowing technicians to diagnose and troubleshoot problems more effectively.
Actuator and Electronic Component Testing:
Another significant advantage of the PIWIS Tester 3 is its ability to perform tests on actuators and electronic components. This feature allows technicians to evaluate the functionality and performance of various parts, ensuring that they meet the required specifications.
Guided Troubleshooting:
The PIWIS Tester 3 offers guided troubleshooting capabilities, both online and offline. This means that technicians can access comprehensive diagnostic procedures and step-by-step instructions to efficiently identify and fix issues.
Adaptation and Coding of Electronic Components:
With the PIWIS Tester 3, users can easily adapt and code electronic components and parts of the car. This feature is particularly useful for retrofits and upgrades, as it enables seamless integration of new elements into the vehicle's system.
Software and Firmware Updates:
The PIWIS Tester 3 allows for software updates of electronic control units and firmware. This ensures that the tool remains up-to-date with the latest technological advancements, guaranteeing compatibility with newer Porsche models.
Immobilizer Programming and Key Coding:
For enhanced security, the PIWIS Tester 3 provides the capability to program the immobilizer and keys of a Porsche car. This ensures that only authorized keys can start the vehicle, minimizing the risk of theft.
Wiring Diagrams and Online Support:
The PIWIS Tester 3 offers access to comprehensive wiring diagrams of Porsche cars, simplifying the troubleshooting and repair process. Additionally, it provides online support for seamless assistance and updates.
Porsche Piwis 3 Tester Coverage
All Porsche from 2005-2023,some porsche from 1996-2005:
Porsche 911:
992
992 Campaign
991
997
996
996 GT2
996 GT3
993
964
Porsche Boxster:
982
981
987
986
Porsche Cayman:
982
981
987
Porsche Cayenne:
9YA
9YA Campaign
92A
9PA
Porsche Panamera:
971
970
Porsche Macan
Porsche 918 Spyder
Porsche Racing Cars:
935
991 GT2 RS Clubsport
982 Cayman GT4 Clubsport
981 Cayman GT4 Clubsport
Miscellaneous:
Carrera GT
GT1
968
944
928
The Porsche PIWIS Tester 3 is a powerful and versatile diagnostic tool that offers a wide range of functions and advantages for professionals and enthusiasts working with Porsche cars. From comprehensive diagnostics and programming to guided troubleshooting and software updates, the PIWIS Tester 3 is an essential investment for anyone seeking to maintain and optimize the performance of their Porsche vehicles.