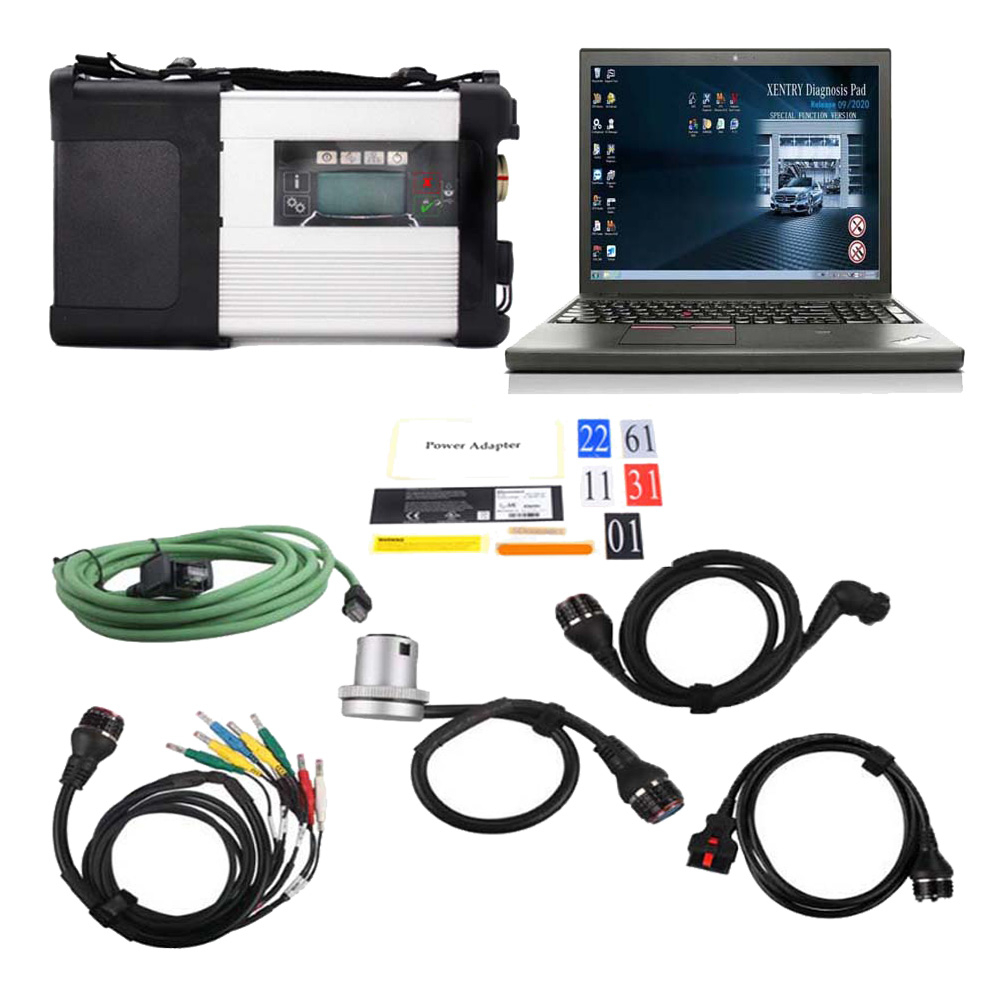 V2022.12 MB SD Connect C5 Star Diagnostic Tool Plus Lenovo T450 Laptop I5 8G With Vediamo and DTS Engineering Software Support DOIP
Top Reasons to Get MB SD C5 DoIP:
1.The new SDconnect C5 is able to work for DoIP.
2.It's the only C5 that supports ethernet communication (DoIP).
3.Have tested no issues on the new Mercedes with DoIP.
4.No need to worry about firmware damage during the update process
5.The wireless connection is stable. (With built-in Wifi Chip)
6.remote help is available.
7.Good Quality, It's waterproof, shockproof, and tamper-proof.
8.With Free DTS Monaco & Vediamo
9.Support both 12V Cars and 24V Trucks.
10.not only supports K line diagnosis and CAN BUS, but also UDS diagnose protocol.
11.Connector adopt Military quick swap technology, it can support 10,000 times pull the plug, more stable;
12.All core accessories adopt the original new packing chip, and a 24hours test, guarantee the quality of the products.
Lots of customer encounter setting problem when using MB SD Connect C5 star diagnosis, so we recommend this bundling sale for those customer who want once get in hand then can use it directly. We will install and activate for you ready to use. What's more, this package offer saves you money than buying them alone.
Second Hand Laptop Lenovo T450 i5-5200U 8GB Memory
Specification:
Brand: Lenovo
Condition: Used
Type:Laptop/Notebook
Screen Size:12.5
Processor Type:Intel (R) Core(TM) I5-5200U CPU
Memory: 8GB
Hard Disk:500G HDD or 256G SSD
MB SD Connect C5 DoIP MB Star Diagnostic Tool Support DOIP function for Benz car commander online programming. MB SD Connect C5 DoIP works with Xenrry DAS diagnostic system for diagnostic, with Monaco, Vediamo engineering software for Benz car programming.
Software Version: V2022.12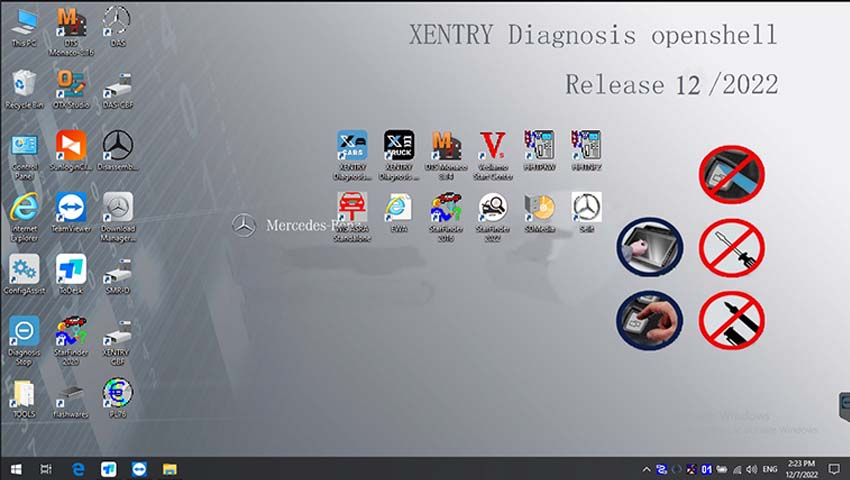 Support Multi-Language: (Default language is English, if you want other languages, please leave message)
English/ Bulgarian/ Danish/ Greek/ Spanish/ French/ Italian/ Korean/ Polish/ Romanuan/ Serbo-Croatian/ Turkish/ Czech/ German/ Finish/ Hyngarian/ Japanese/ Dutch/ Portuguese/ Russian/ Swedish/ Chinese
Support Both Mercedes Benz Cars and Trucks
Support Mercedes Benz Cars After Year 2000
Support Offline and Online Programming, If You Want to Do Online,you must have an account online.
Package List:
1pc x Multiplexer
1pc x OBDII 16Pin Cable
1pc x 38PIN Cable
1pc x 14PIN Cable
1pc x 8PIN Cable
1pc x Lan Cable
1set x Second Hand Laptop Lenovo T450 i5-5200U