How to activate Xentry of MB SD Connect Compact 4 MB Star C4 C5?
1.Open the icon "ConfigAssist",choose "SD connect ",as the picture shows: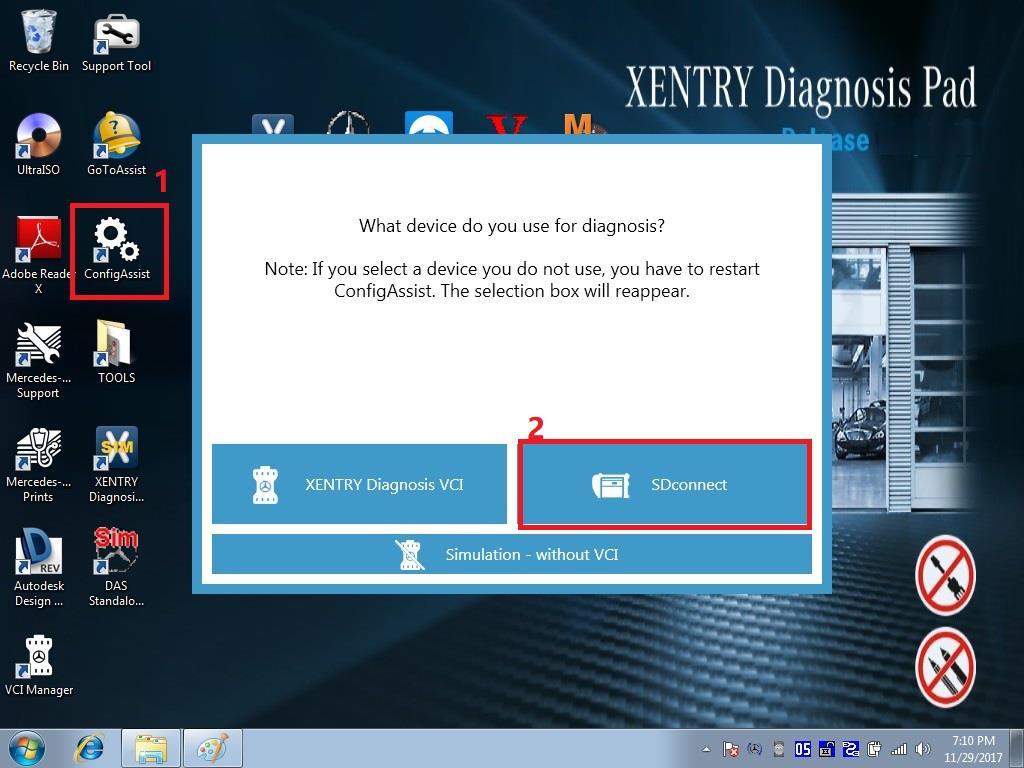 2.Click"Configure"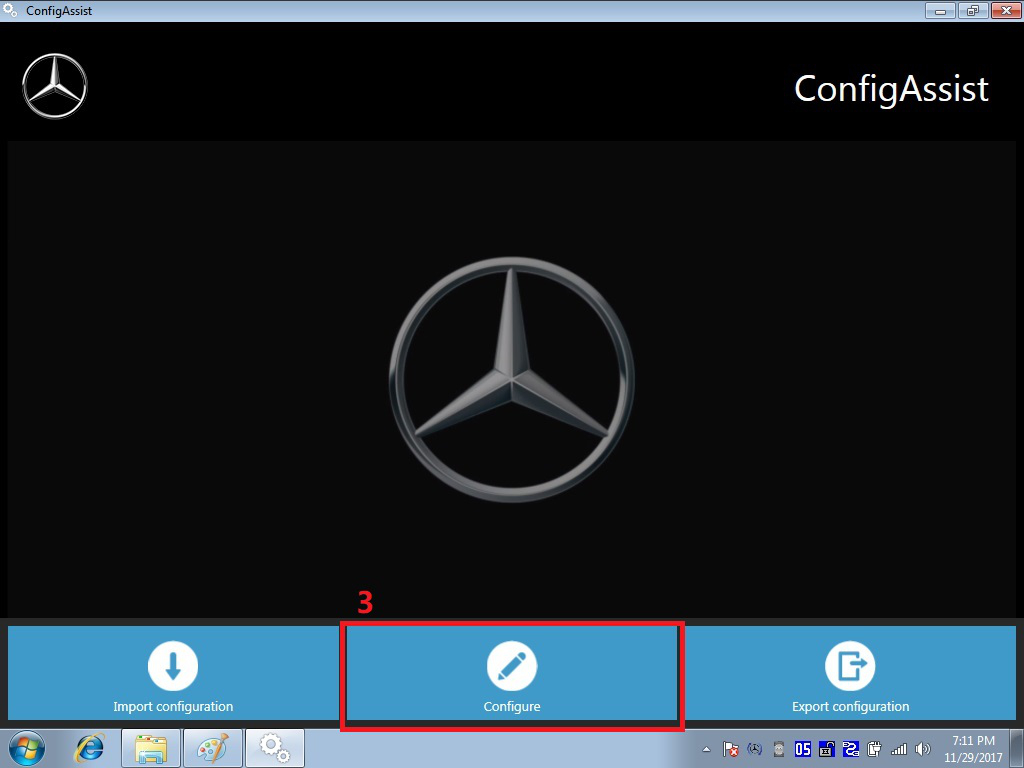 3.Click the incon like a lock,as below: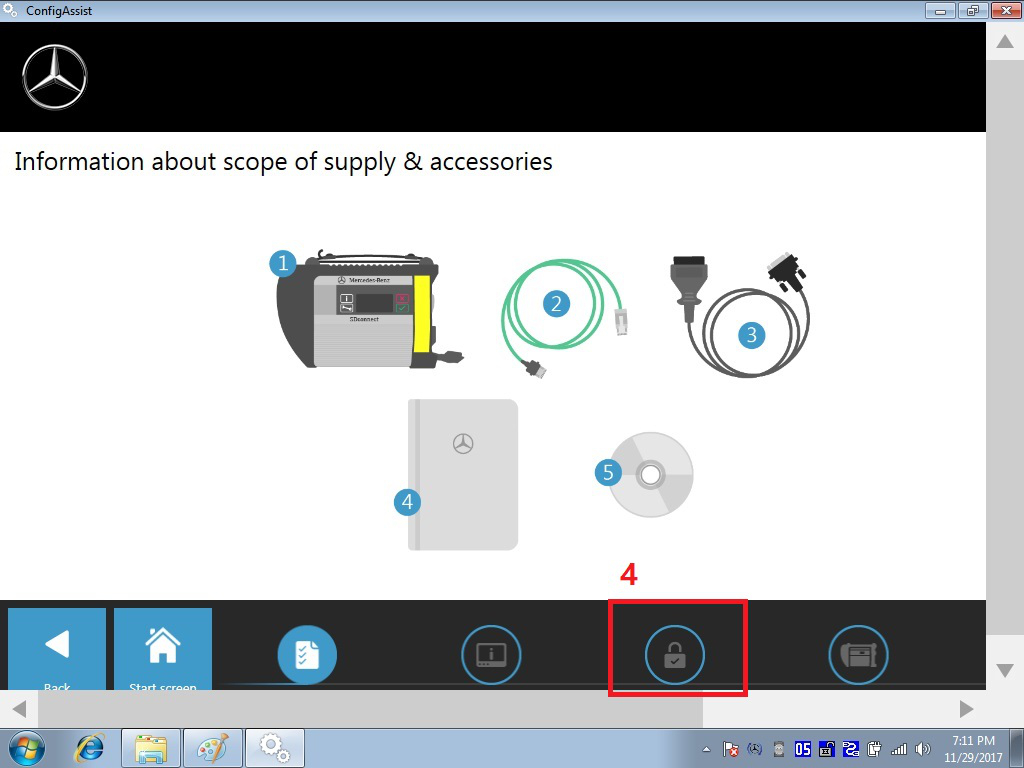 And you will find Hardware ID nad APP ID information.Please keep it in the interface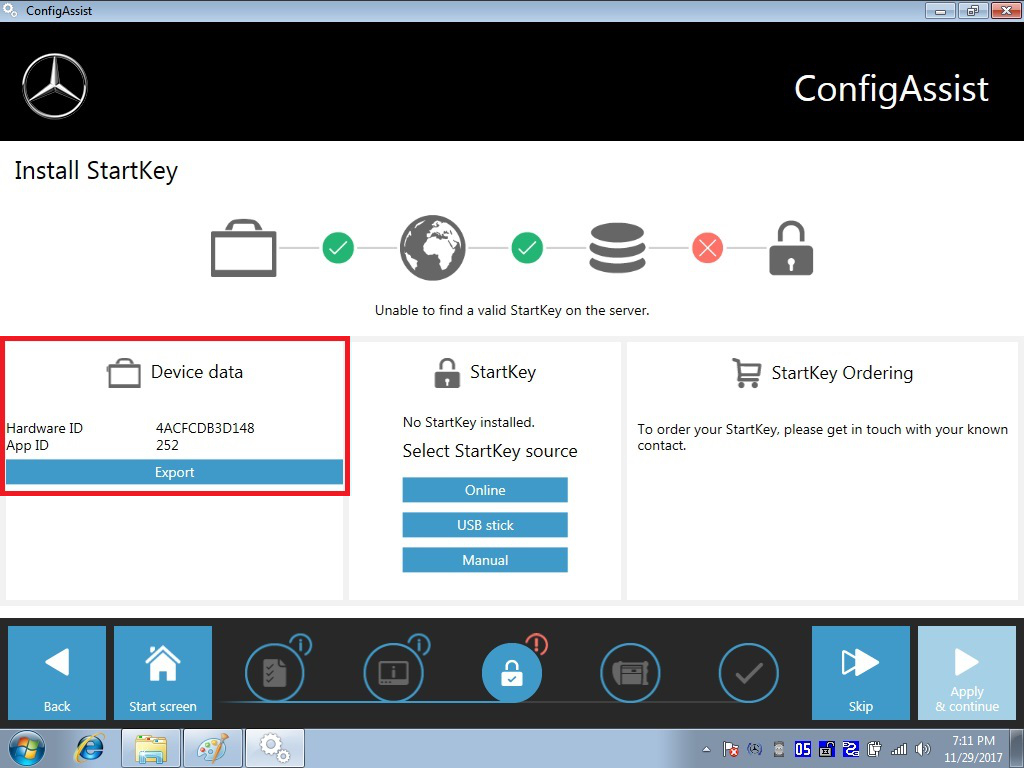 4.Open the file Computer- Local Disk(C:)-Program File(x86)-TOOLS,find Application "Xentry Developer exe."Open it,as below: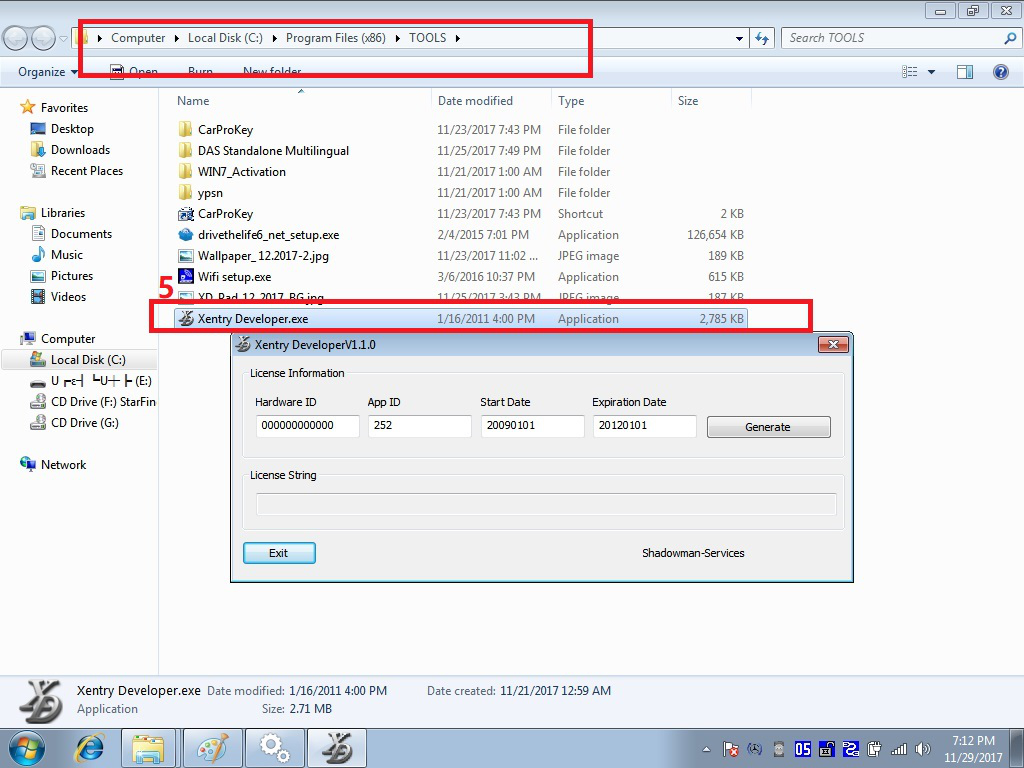 5.According step 4 ID information,put Hardware ID and APP ID in the blank box.In the Expiration Date,you can put it by yourself.Then click "Generate".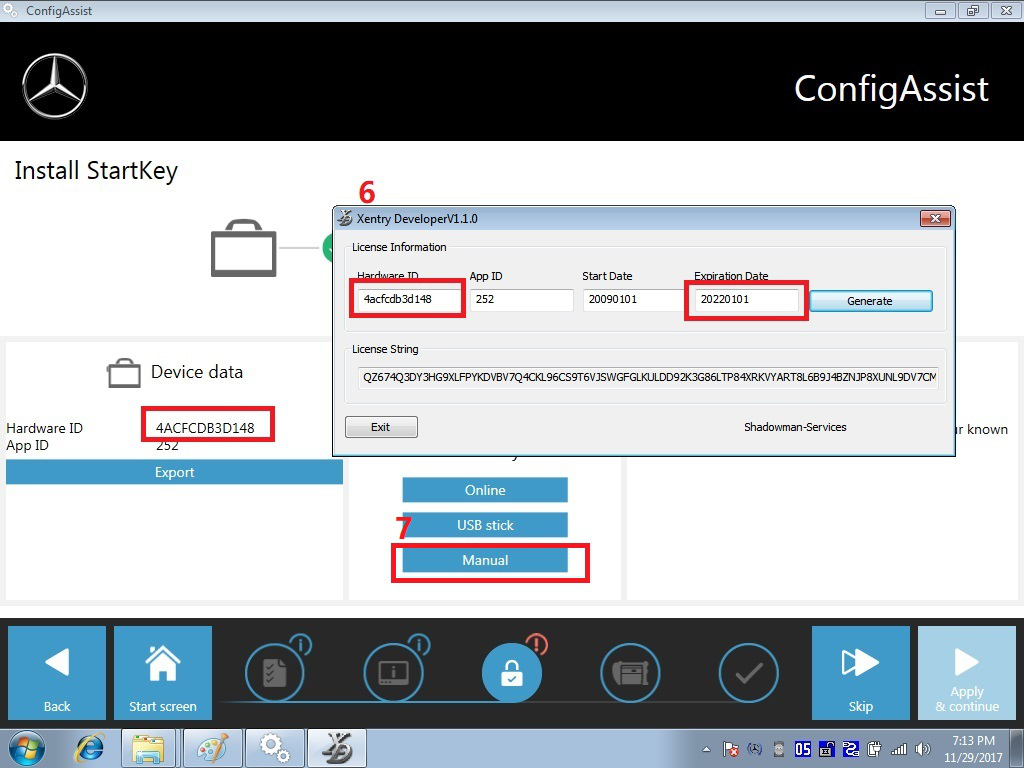 Next click "Manual",it will show a blank box.
After generating, it will show an activation code License String,as below: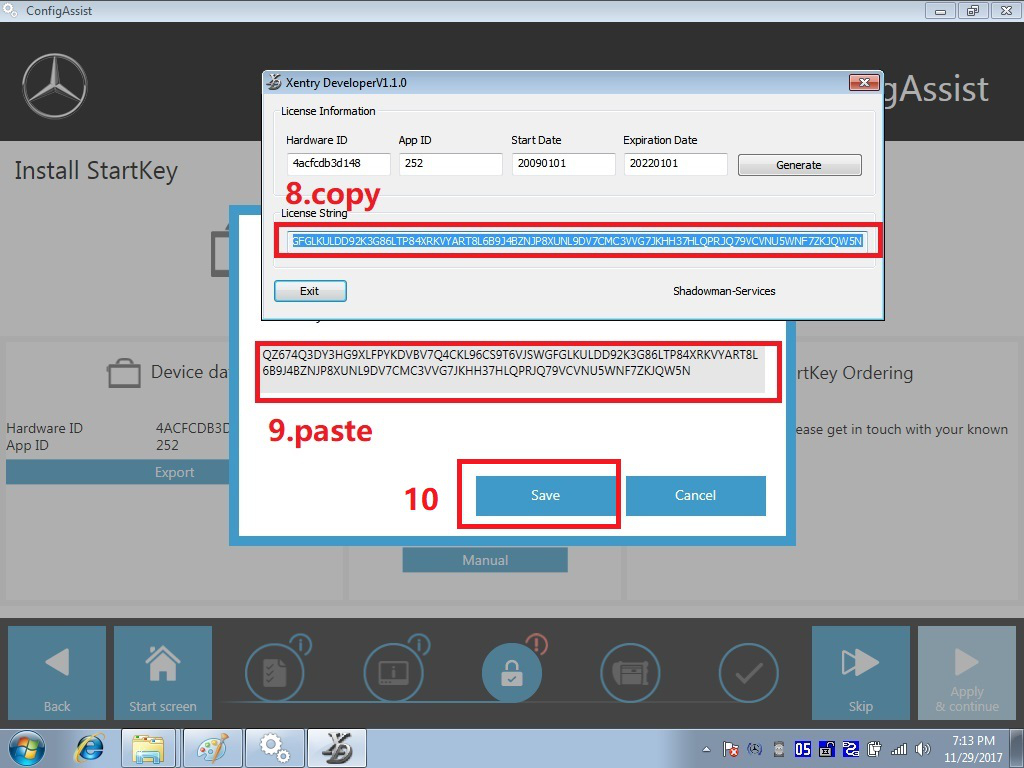 Copy the activation code and paste in blank box.Click"Save".
StartKey installed sucessully.Then click "OK".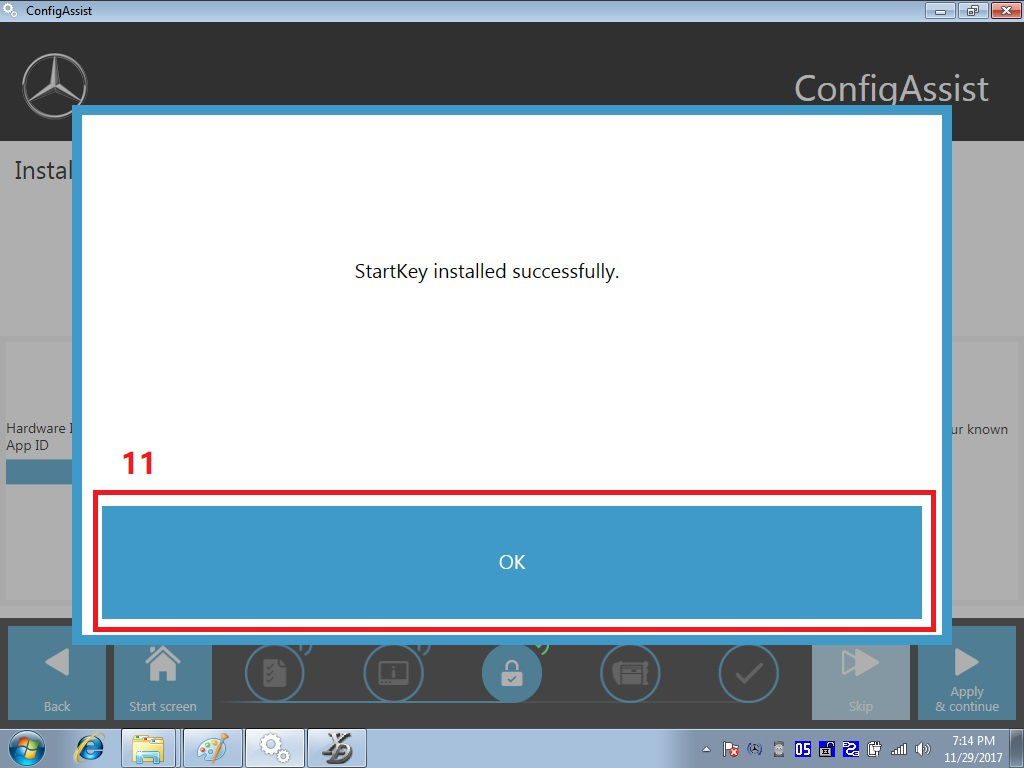 If you want to check the activation video,you can click the link to get it:https://www.cnautotool.com/goods-7044-MB-SD-Connect-C5-Star-Diagnostic-Tool-Lenovo-T450-Laptop-Vediamo-DTS-Engineering-Software.html