XTOOL X100 PAD Tablet Key Programmer with EEPROM Adapter Support Special Functions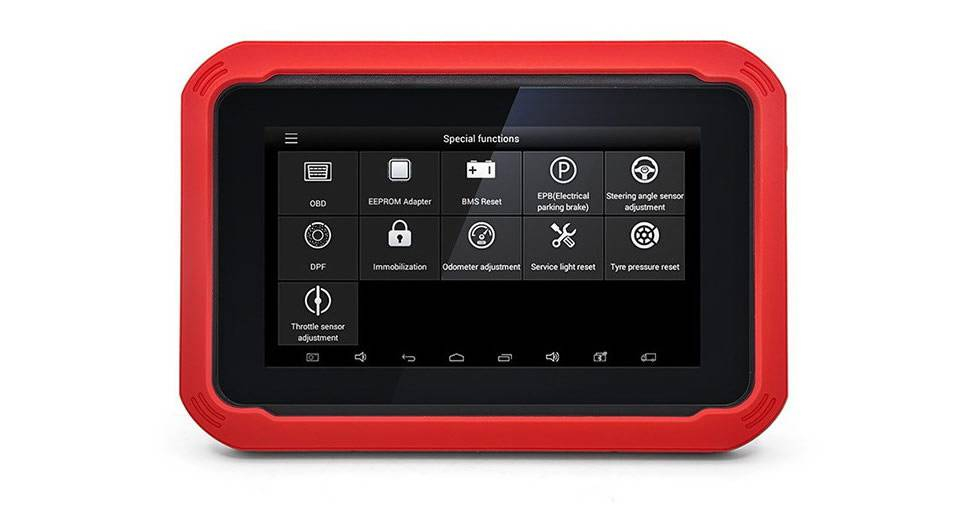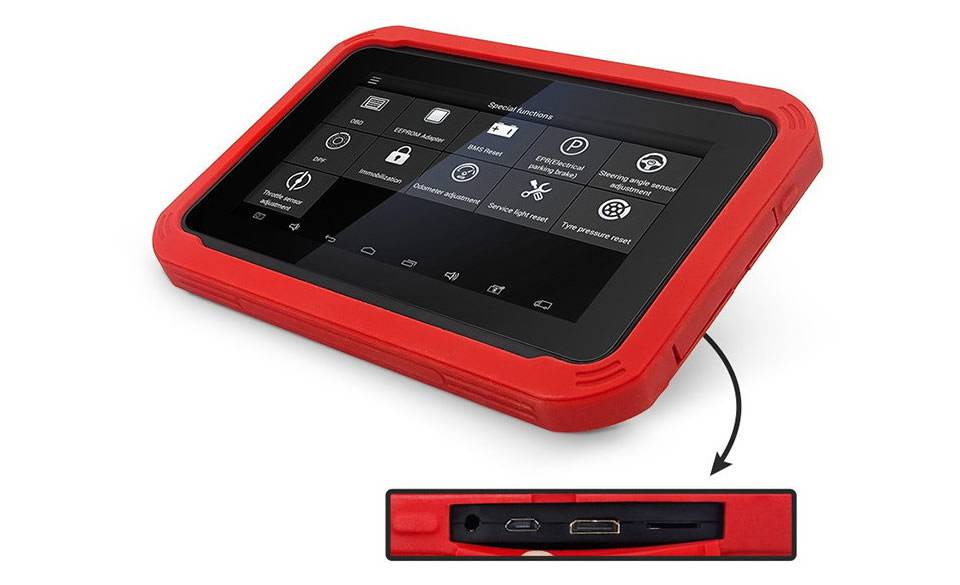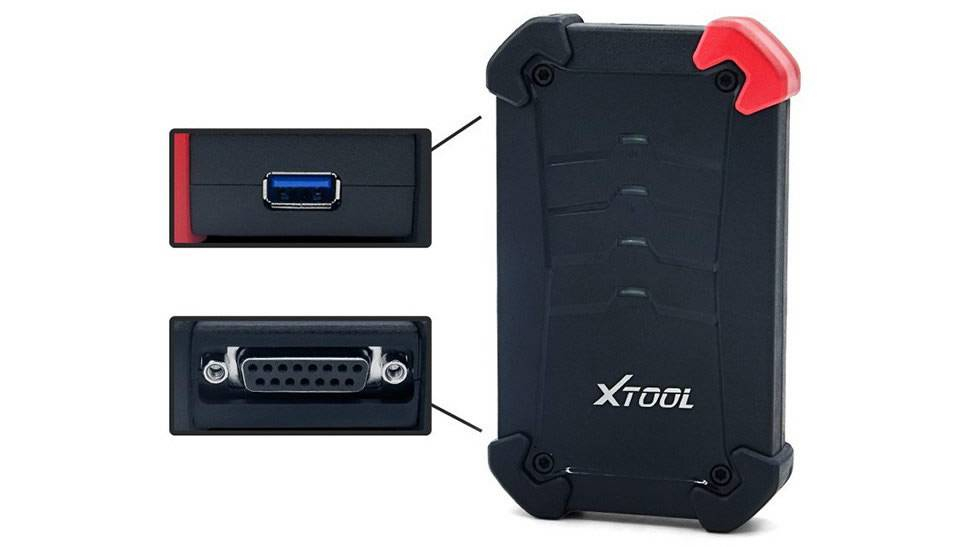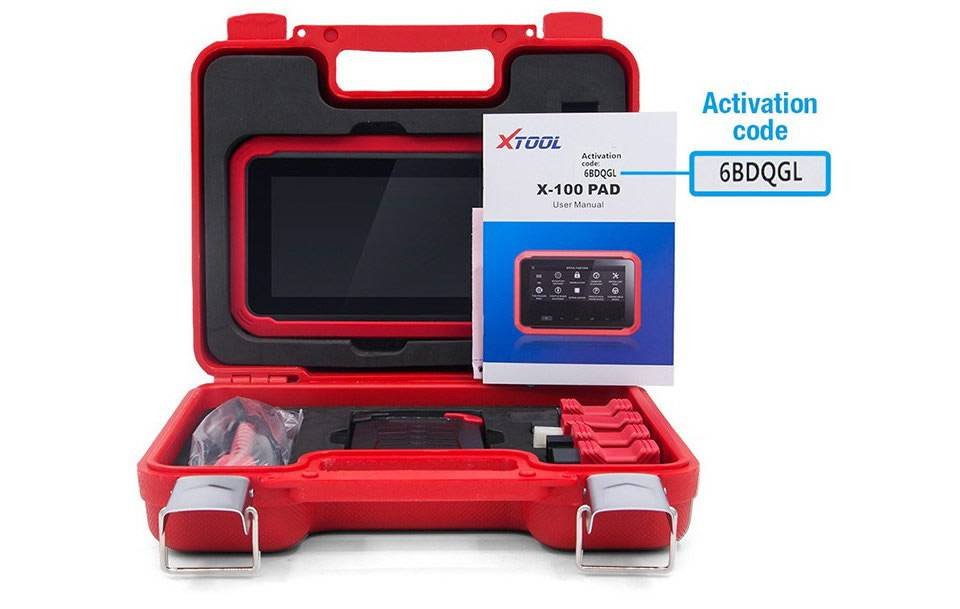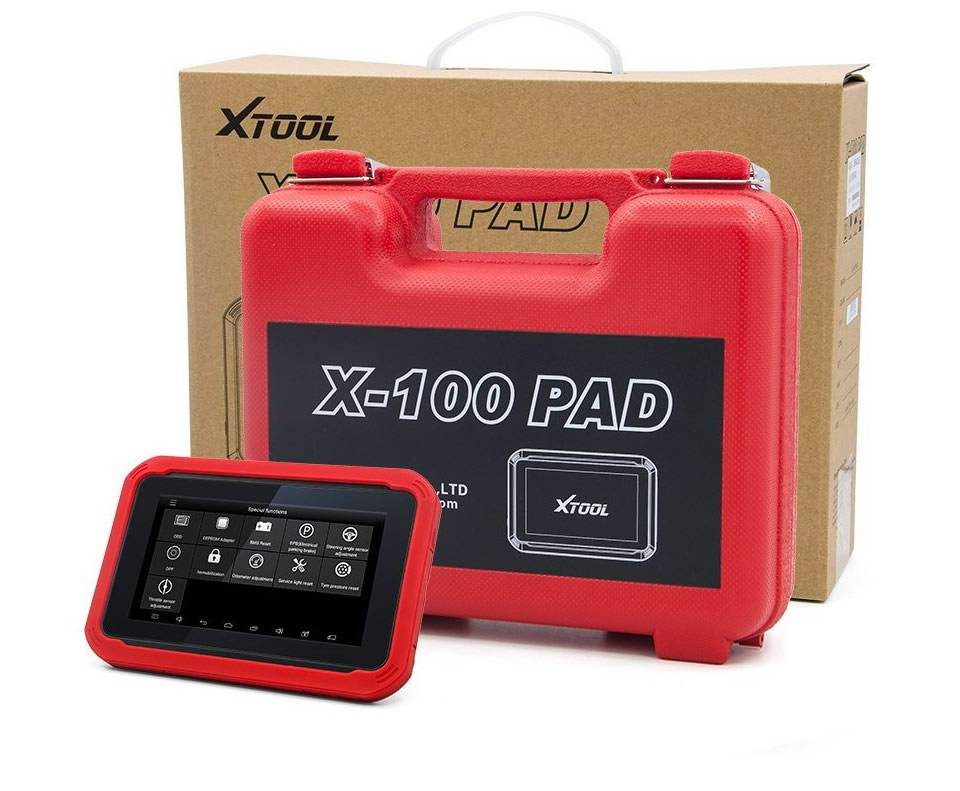 Notice:
Language: English Only
Dealer Code: XT0240
Free Update Online for Two Years
Can't Support Indian Cars
X-100 Pad Functions:
Key programming
Oil Reset/engine oil light reset
Odometer Adjustment
Tire Pressure Warning Light Reset (Manual Operation)
Timing belt light reset (Manual Operation)
EPB Electrical Parking Brake Adaptation
TPS Throttle Body Adaptation
Steering Angle Calibration
Battery Reset
PIN Code Reading
Hexadcimal editor(Win Hex)
OBDII Diagnosis
Support the latest vehicles with CAN BUS and UDS protocol
Update Via WIFI (always equip your device with the latest software)
More…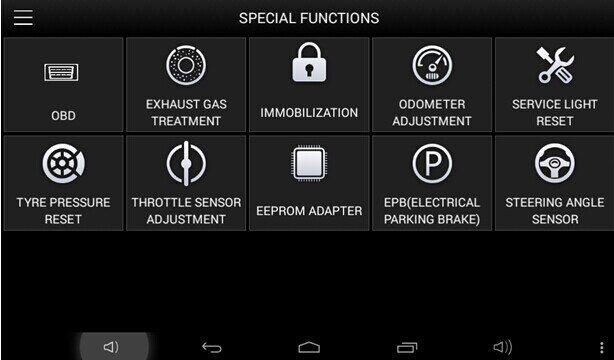 X-100 PAD Key Programming Features:
New keys programming
PIN Code Reading with EEPROM
Hexadcimal editor(Win Hex)
Reads keys from immobilizer's memory
New immobilizer programming
Vehicle Identification Number programming
Reset ECM & reset immobilizer
New remote controller programming
With full and strong database for the most important vehicle makes
X100 Pad Key Programmer Vehicle Coverage:
Asia: Toyota, Lexus, for Honda, Acura, Mazda, Nissan, Infiniti, Mitsubishi, Subaru, Suzuki, Kia, Hyundai, Daewoo, SSANGYONG, etc
Europe: Audi, VW, Skoda, Seat, for PORSCHE, Opel, Citroen, Peugeot, Jaguar, Land Rover, Lincoln, Renault, etc
America: GM, Cadillac, Buick, Chrysler, FORD etc
China: Great Wall, Chery, Brilliance-auto, Geely, LIFAN, HAFEI, CHANGAN, LANDWIND, BYD, BYD , JAC, etc.
X100 Pad Key Programmer Oil Reset Functions Feature:
Innovative one-click Oil Reset for VW, Audi, BMW, Mercedes Seat, Skoda, Volvo, etc.
Support engine oil, spark plugs, front brake pads, back brake pads, air conditioner, brake liquid, coolant liquid, vehicle checking , etc. resetting for BMW. And the supported BMW models are F01/F02/F03/F04/F07/F10/F11/F12/F13/F18/F20/F30, etc.
Support Mercedes Benz new C Class, E Class models and Mercedes Benz VITO/VIANO/SPINTER.
Support the lifespan percentage resetting of engine oil for Buick, Cadillac etc.
Support PORSCHE Cayenne, Panamera till 2012
Support maintenance light reset for Volvo, Land Rover.
X100 Pad Key Programmer Oil Service Light Reset Coverage:
America: Buick, Cadillac, Chevrolet, Chrysler, Chevrolet/GMC, FORD/Mercury/Lincoln, Oldsmobile, Pontiac, Saturn, GM, Jeep and more…
European: VW, Audi, PORSCHE, BMW, Mercedes-Benz, Volvo, Land Rover, Peugeot, Citroen, SAAB, Seat, Skoda and more…
Asia: Toyota/Lexus, Nissan/Infiniti, Honda, Acura, Isuzu, Chery, FORD Transit, Roewe, MG and more…
X100 Pad Key Programmer Odometer Adjustment:
VW /AUDI/SEAT/SKODA, BUICK, CADILLAC, CHEVROLET, Chrysler, FORD, MAZDA, Nissan, SUZUKI, KIA, HYUNDAI, Jaguar, LAND ROVER, PORSCHE and more…
EPB Electrical Parking Brake Adaptation:
VW ( R36, CC, Magotan etc.), Audi ( A4L, A6L, Q5 etc.), Seat, Skoda and more…
Tire Pressure Warning Light Reset (Manual Operation):
Mercedes-Benz, GM, VW, BMW, Toyota and more…
Timing Belt Light Reset (Manual Operation)
Exhaust Gas Treatment (DPF) Features: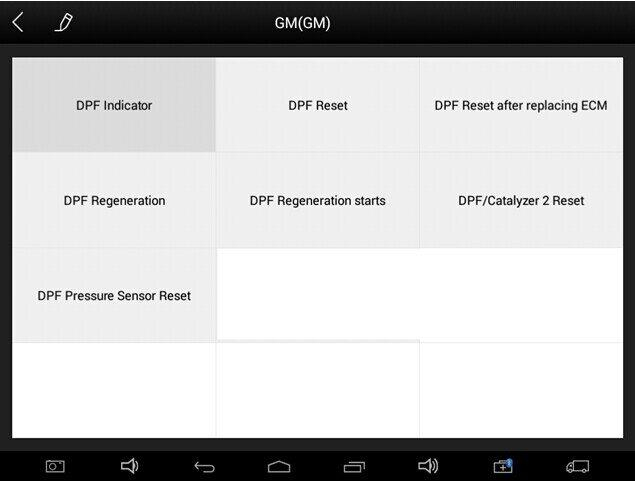 XTOO X100 Pad EEPROM Adapter Features:
PIN Code Reading
ECU Initializing
Chip Programming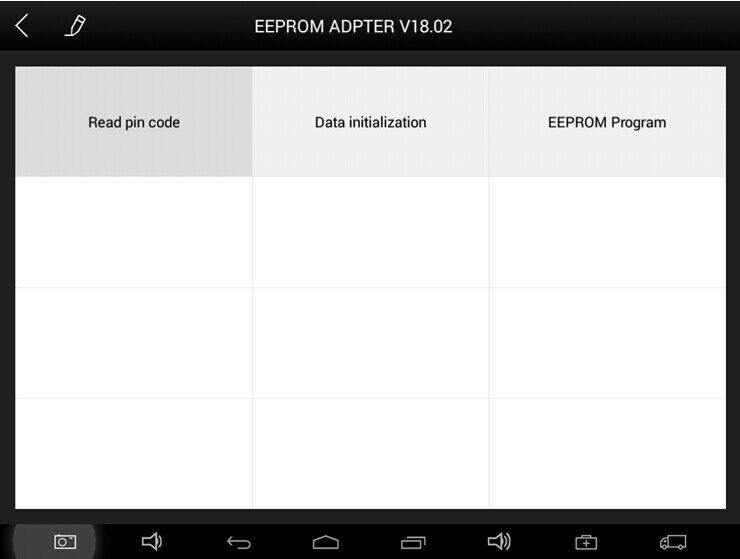 XTOOL X-100 PAD Tablet Key Programmer 4
XTOOL X100 PAD Cloud System
The XTOOL cloud service platform allows X-100 PAD users to look up
maintenance information, share and access diagnosis test results and
fault finding solutions, communicate with other X-100 PAD users in our forum, and also access various online databases of maintenance and diagnostic skills and vehicle maintenance plans.
XTOOL X100 PAD Remote Diagnosis
If users encounter problems and are not able to solve them, they can open this application and ask for remote assistance.
How to get remote assistance from Xtool Technical Assistance Center:
a. Open X-100 PAD
b. Click Remote Diagnosis and open the TeamViewer interface.
Generate and display device ID.
c. Your partner will also need to download and install TeamViewer.
d. Inform your partner of your TeamViewer ID and password to
enable them to begin remote access of X-100 PAD.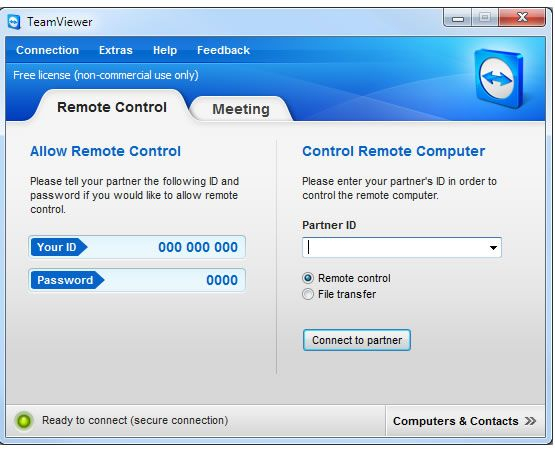 X-100 Pad Specifications:
Operating System: Android
Processor: Quad-core 1.30GHz Processor
Memory: 1G RAM, 8G FLASH
Display: 7 inch IPS 5-point multi-touch screen with 1024×600P resolution
Sensors: Gravity Sensor, Light Sensor
Audio Input/Output: Microphone, Dual Speakers, 4-Band 3.5 mm stereo/standard headset jack
Power and Battery: 2400mAh, 3.7V lithium-polymer battery
Power Voltage: 5V
Power Consumption: 8W
Operating Temperature: -20 to 50℃(-4 to 126℉)
Humidity: <90%
Dimension (L*W*H): 208*140*15.5mm
Package includes:
1pc x X-100 Tablet
1pc x OBDII 16Pin Adapter
1pc x Honda-3
1pc x Kia-20
1pc x Kia/Hyundai-10
1pc x Power Adapter
1pc x EEPROM Adapter
1pc x EEPROM IC Board
1pc x EEPROM Package Box
1pc x Test Main Cable
1pc x Mirco USB Cable
1pc x User's Manual