Why Choose Super MB Pro M6 ?
1. SUPER MB PRO M6, with the strong penetration of wireless test and WIFI signal, relieves the dependency on communication transmission cable during test, and greatly reduces restriction on testing distance.
2. ABS+PVT plastic structure adoption has the advantages as follows:
1) Impact-proof & easy to carry
2) Lower consumption on product shell against wireless signal
3) Great advancement of wireless communication distance & stability
3. SUPER MB PRO M6 adopts double-radiation mode (radiation fan & radiation fin). Radiation fan will automatically turn on high-power radiation mode when SUPER MB PRO M6 internal temperature over 35℃, greatly improving the stability and safety when programming.
4. Built -in network interface prevents deformation and damage from impact.
5. SUPER MB PRO M6 is the only diagnostic tool on the market that is highly consistent with the original MB Star C6:
1) Fully compatible with the original software.
2) You can directly upgrade the newest firmware without installing additional driver.
6. Can perform as the same functions as that of the original:
Compatible with the Mercedes Benz models with protocol DOIP, K-line, CAN Low, Can High, LIN, RS485, etc, works with the old cars and new cars.
7. Support diverse Mercedes-Benz models, covering 12v car, 24v diesel truck & bus, MPV etc.
8. Support firmware update without installing the battery, but directly plug the device to the OBD port of the car to supply power, you do not need to worry about that the firmware will be damaged in the process of update.
Super MB Pro M6 PCB Board Display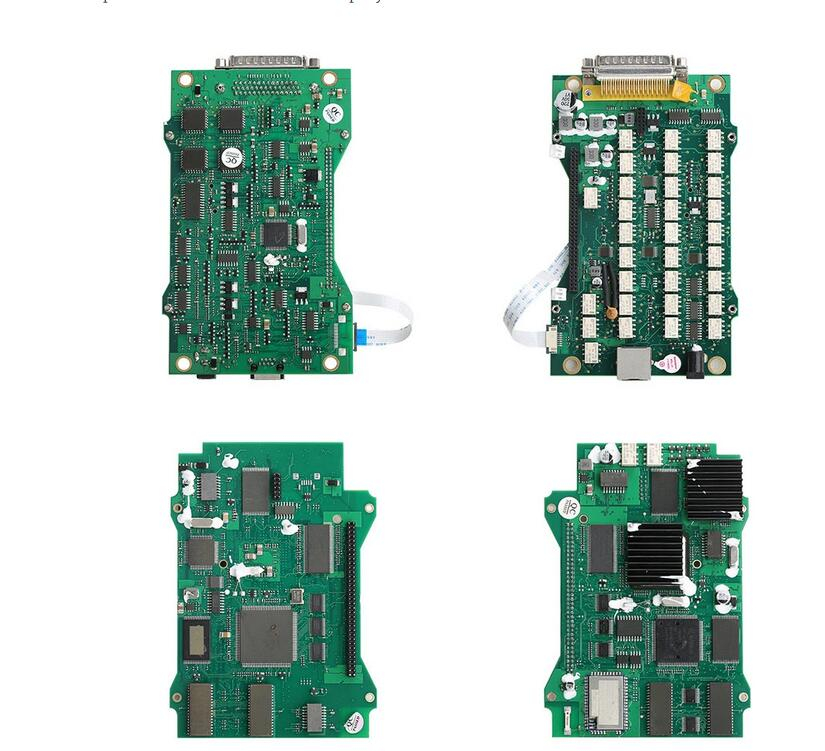 Super MB Pro M6 is a new mb star diagnostic tool that adopts the framework concept of the original C6 diagnostic tool, can completely replace the original SD-Connect-C4, is fully compatible with the original software and the diagnosis and programming for Mercedes Benz vehicles supported until 2021
MB SD Connect C4 Plus Star Diagnosis Support DOIP for Cars and Trucks with Free DTS Monaco & Vediamo, reading out & erasing trouble code, reading the real-time data of sensor and actuator, coding and programming.
Super MB Pro M6 vs.SD Connect C4 DoiP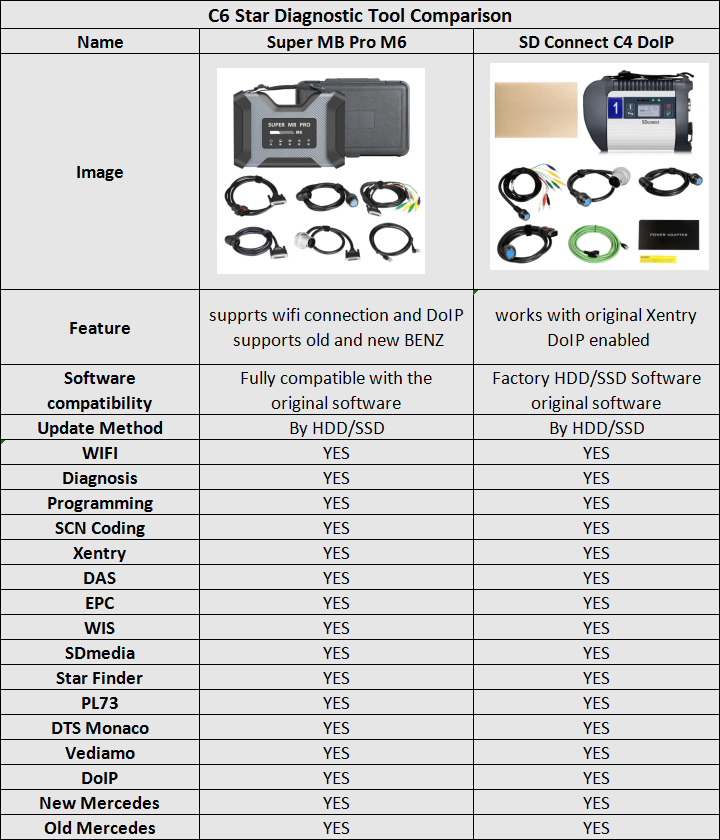 More information at https://www.cnautotool.com/category-172-b0-MB+Star+C4.html