Autel MaxiIM IM608add keys and program keys when all keys lost successfully in this post.
FYI, Autel IM608 is coming. Don't worry about Auro Otosys IM600 & Auro Otosys IM100, Autel will continue providing all software update and after-sale tech support for all the Auro tools.
And IM608 is just brand/model change compared to IM600.
1.BMW FEM system Add Key complete
Autel MaxiIM IM608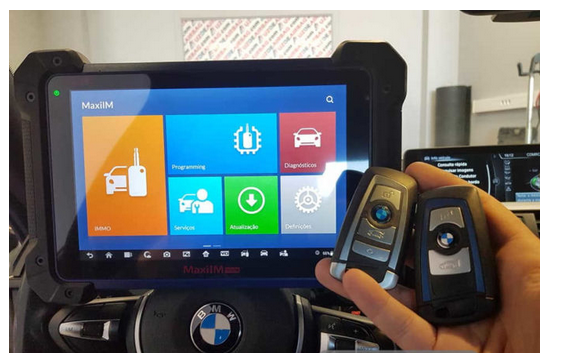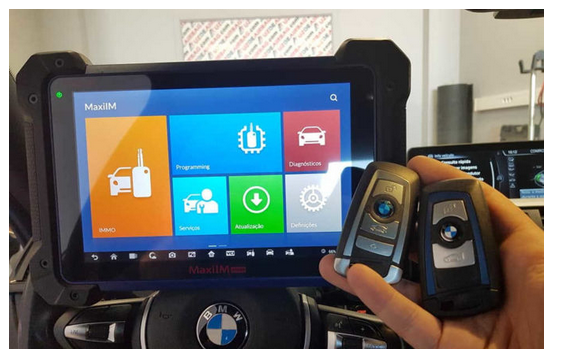 2.Add Key Mercedes ML320 CDI 2007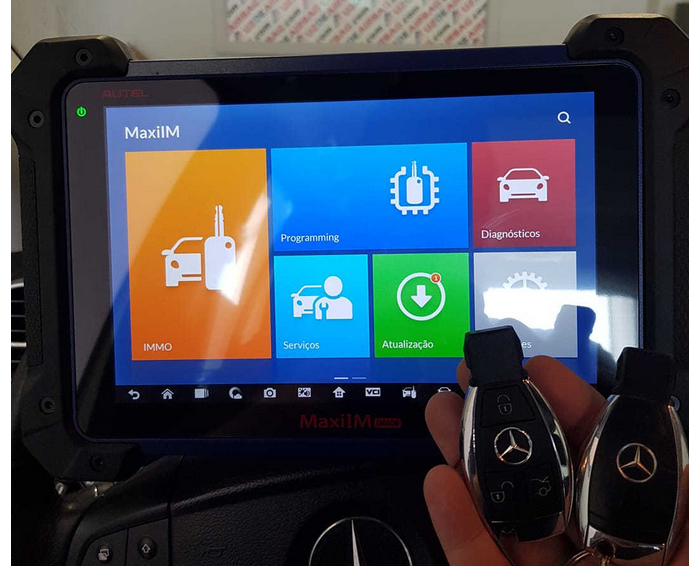 3.First job done with IM608 2014 Seat Ibiza, 2 keys added.
4.Question: bought a IM608 is at a W212 Mercedes E220 and 2010. He has gone to follow the lost key situation and it has said to use the wires and eeprom. But the pictures do not show which cable and how exactly to pin it out easily?
Answer: uobdii.com engineers say W212 akl can be done by OBD.
Better show the supplier the test route and the screenshot. Besides, you can send the datalog for analysis.
5.Autel MaxiIM IM608 program key for Volvo XC60 successfully.
6.VAG key programming: pretty good and fast, an alternative to vvdi2, however vvdi2 is a proven product so I would stick with my xhorse tool.
Mercedes: Not at vvdi mb level, but not much is!
Asian brands: Good programming and diagnostic functions, certainly a strong point.
US brands: Good all round coverage, and looks like it will continue to develop.
Europe brands: Can do basic diagnostic (nothing special) and has poor key programming.
Eeprom functions : Still lots of development to do.
7.Just got this tool yesterday so can't say much about it, but so far…
Golf MK5 2005 AKL – add key OK – 2min
Scirocco 2011 – add key OK – 2min40sec
Honda Civic 2006 – add key OK – 55sec
Golf V AKL 2007 without remove dashboard
All menus and programming guide you trough. I can just hope it does what is on the vehicle list
Well fellas… thats actually my vids. And yes. It was micronas dash.
And its bit tricky…. if you choose AKL function than it wont work. I mean it will fail to program. But if you choose just Add Key it works as you can see.
No need internet to work on cars but each day when you power it up it need connection for the first time. Presumably checking for updates etc
Done Tiguan 2013, Scirocco and few others VAGs. Works fine on them.
8.I have this tool since may. it is getting better and better , support is quick. error logs they always reply and send beta version to fix the issues. it is very good tool for bmw as well done few cas2 and 3 keys, I have downgrades 3 cas+ as well without any issues.
To be continued……
Autel MaxiIM IM608 good source: