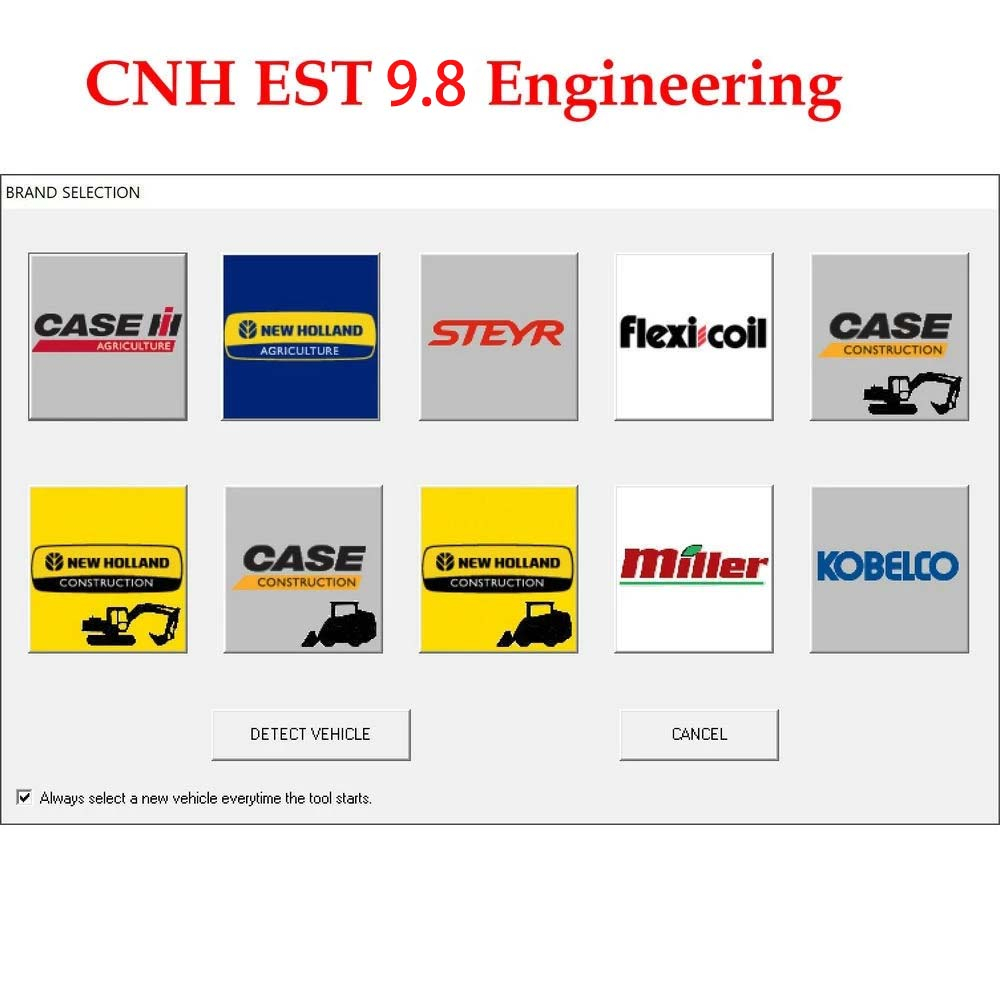 2023 New Holland Electronic Service Tools CNH EST 9.7 9.8 Diagnostic Software
The CNH DPA5 diagnostic kit is a powerful tool designed specifically for CASE New Holland excavators and heavy-duty machine trucks. With its advanced features and capabilities, this diagnostic kit allows users to retrieve important information, perform diagnostics and tests, and even reprogram components. In this article, we will explore the various features, functions, and benefits of the CNH DPA5 adapter.
Unveiling the CNH DPA5 Adapter Features:
The CNH DPA5 adapter comes with a range of features that make it a reliable and efficient diagnostic tool. Here are some noteworthy features:
1. One-year warranty: The CNH DPA5 adapter comes with a one-year warranty, ensuring peace of mind for the users.
2. Multi-languages: The adapter supports multiple languages, making it accessible to users from different regions.
3. Compatibility: The CNH DPA5 adapter is compatible with Windows 7, Windows 8, and Windows 10 operating systems.
4. Software compatibility: It works seamlessly with CNH EST 9.6, 9.7, and 9.8 software.
5. High-quality construction: The adapter is built with full chips of high quality, ensuring durability and reliability.
Exploring the Functionality of CNH DPA5 Adapter:
The CNH DPA5 adapter offers a wide range of functions and capabilities to enhance diagnostic and programming tasks. Here are some of its key functions:
1. Parameter status check: Users can easily check the status of various parameters related to the vehicle or equipment being diagnosed.
2. Fault retrieval: The adapter enables users to retrieve fault codes, providing valuable insights into potential issues.
3. Diagnostic tests: With the CNH DPA5 adapter, users can run diagnostic tests to identify and troubleshoot problems efficiently.
4. ECU programming: The adapter allows for ECU programming, enabling users to update, initialize, and reassign ECUs.
5. Active and logged diagnostics: Users can monitor both active and logged diagnostics in real-time, aiding in the identification of ongoing issues.
6. ECU configuration: The adapter provides the option to view and change ECU configurations as needed.
7. Diagnostic procedures and schematics: Users can access diagnostic procedures and schematics to streamline troubleshooting processes.
8. Scope diagnostics: The CNH DPA5 adapter is equipped with scope diagnostics, enabling users to perform in-depth inspections and analysis.
E.A.S.y Engine Diagnostic Tool:
The article also highlights the E.A.S.y engine diagnostic tool, which works in conjunction with the CNH DPA5 adapter. This additional tool enables direct connection to the ECU for diagnostic, programming, and ECU reload functions using the K-Line protocol. It offers capabilities such as ECU programming updates, blank ECU initialization and programming, and ECU download crash recovery.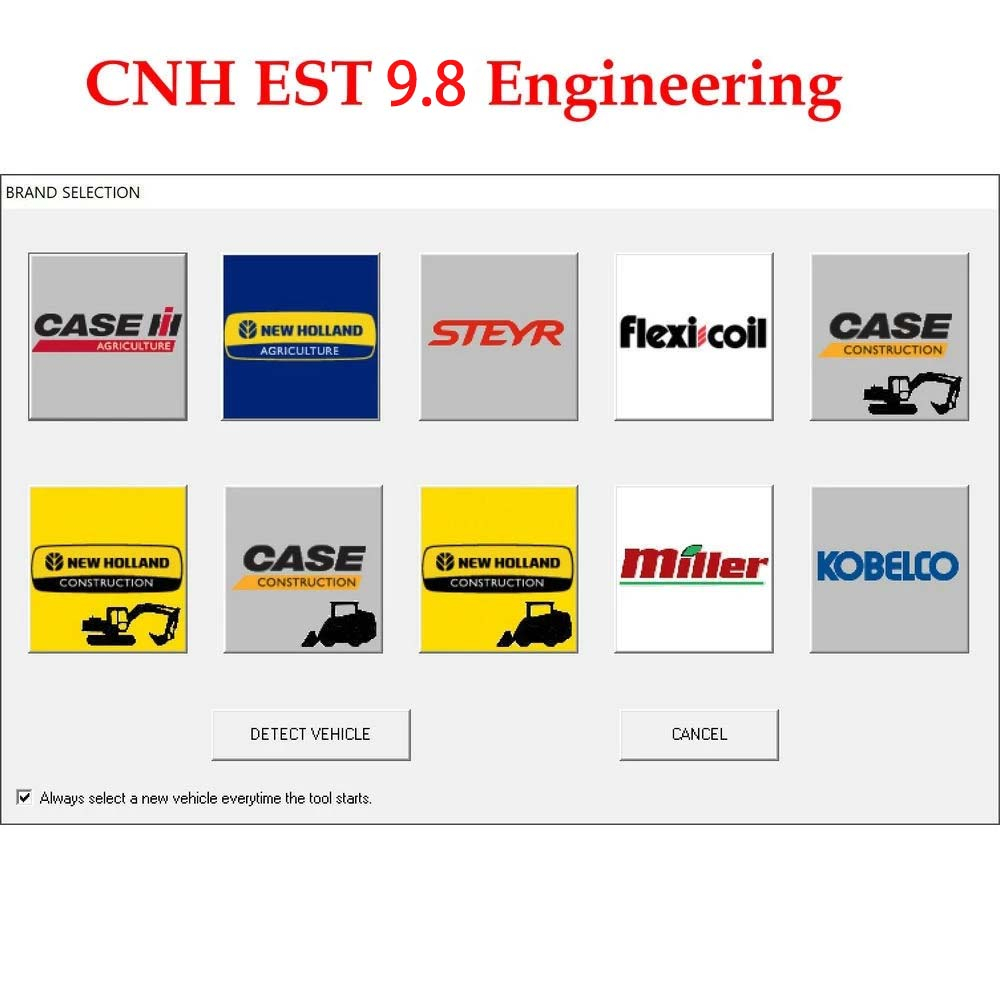 Supported Models and Technical Specifications:
The CNH DPA5 adapter is compatible with various models from New Holland, CASE, STEYR, KOBELCO, Iveco (Astra), Flexi-Coil, Sumitomo (S.H.I.), and Link-Belt. Additionally, the article provides the physical and electrical specifications of the adapter, including dimensions, voltage requirements, current requirements, and operating temperature range. It also mentions the wired and wireless communication options available.
The CNH DPA5 diagnostic kit, in combination with the E.A.S.y engine diagnostic tool, offers a comprehensive solution for diagnosing, programming, and troubleshooting CASE New Holland excavators and heavy-duty machine trucks. With its advanced features, user-friendly interface, and compatibility with various models, the CNH DPA5 adapter is an essential tool for professionals in the construction and agriculture industries.
C