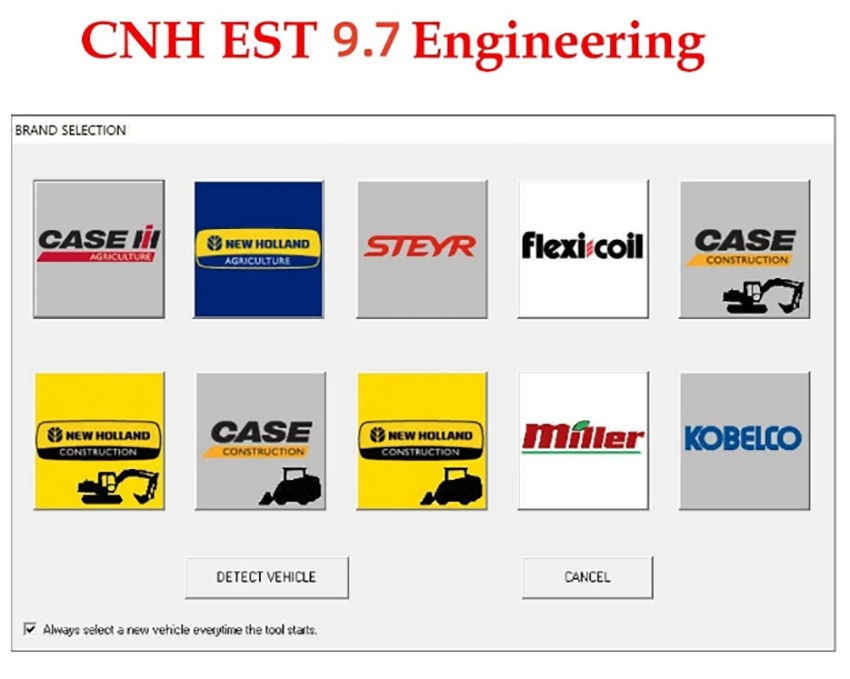 CASE New Holland EST 9.7 Up3 Electronic Service Tools+Diagnostic Procedures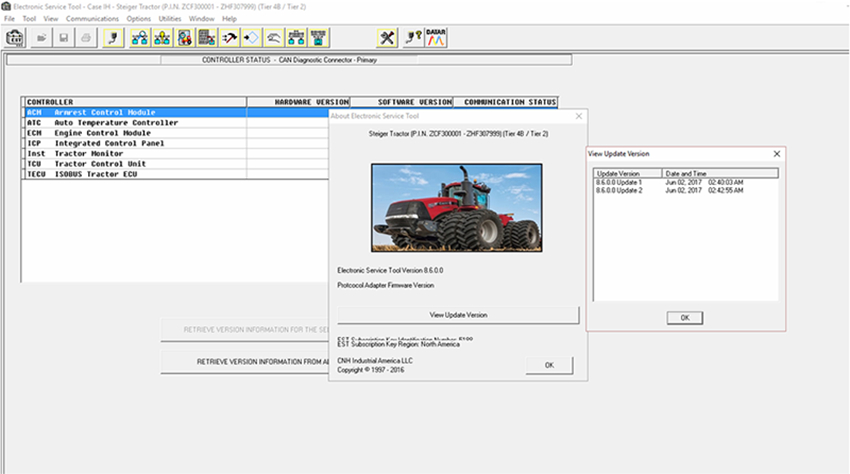 https://www.cnautotool.com/goods-6858-New-Holland-Electronic-Service-Tool-Plus-Lenovo-T410.html
New Holland Electronic Service Tool 9.7 (EST) Engineering Level- used by New Holland dealer technicians to connect with vehicles that have a Controller Area Network (CAN) BUS.
The brand new version of New Holland CNH EST works with OS Windows 10 64 bit, except Home edition).
*for advanced dataset registration and a lot of hidden options programming for vehicles, raw message simulations.
New Holland Electronic Service Tool Software Brands coverage:
– Case IH Agriculture
– Case Construction
– New Holland Agriculture
– New Holland Construction
– STEYR
– Flexi Coil
– Miller
– Kobelco
New Holland Electronic Service Tool allows you to:
• Check status of parameters;
• Retrieve faults;
• Run diagnostic tests;
• Make ECU and parameter programming;
• Monitor active and logged diagnostics;
• View and change ECU configuration;
• View diagnostic procedures and schematics.
• Troubleshoot problems;
• Use assist database;
• Run scope diagnostics;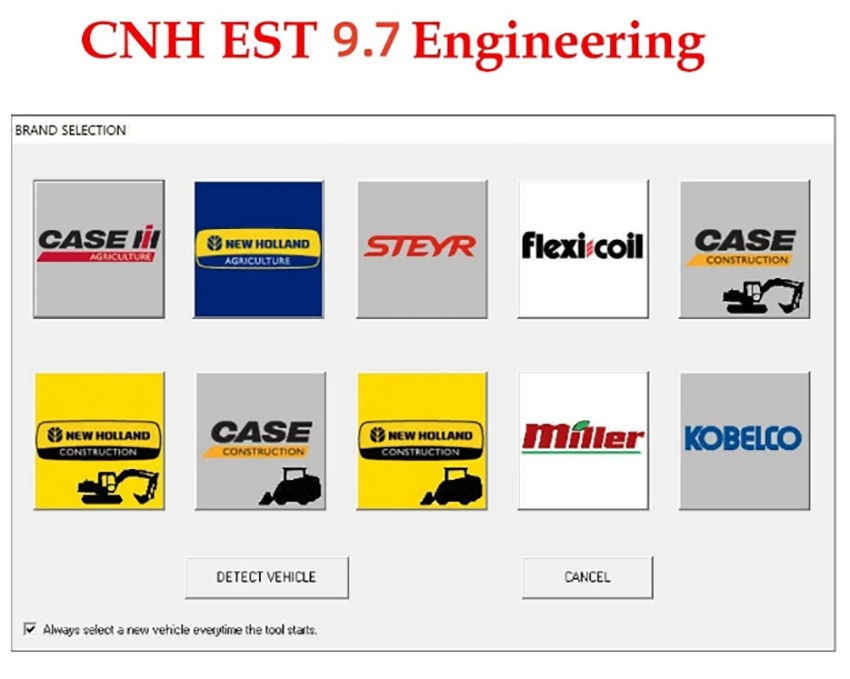 New Holland EST New Features
The release of the Electronic Service Tool (EST) 9.6.0.0 and new eTIM software includes several
improvements to the service tool software. These changes include:
– EST PC Operating System (OS) and hardware requirements
– EST Software Installation and licensing
– EST Update tool / eTIM GO without EST installation
– EST Update tool Security Updates
– New diagnostic adapter support
– EEPROM Dumper tool (New Holland AG only)
– EASy database function
– Legacy Diagnostics download and installation
CNH EST 9.7 2022.10 Diagnostic Software (256G SSD)