CnAutotool.com now released 2018+ Chrysler Dodge Jeep proximity smart key programming functions as well. Here is the programming instruction.
Tools you need:
Xtool key programming tablets (X100 PAD3/X100 PAD Elite)
Chrysler 12+8 SGW Bypass cable
WiFi connection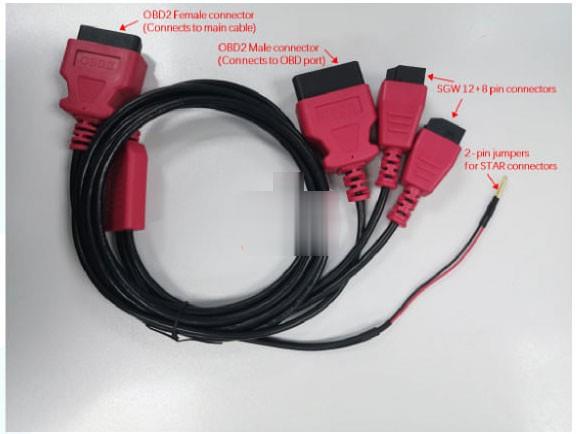 How to Connect 12+8 Adapter:
Find the SGW module, take the 12-PIN connector and the 8-PIN connector off, then connect these connectors to the Bypass cable.
Here is an example on a 2018+ Jeep Grand Commander.


For other models, check the SGM Location.
When connecting to STAR connector
The STAR connector used for Security Gateway is always colored green, and has several connectors attached to them.
To connect the cable to a STAR connector, plug the pins into the connectors. The connecting pin locations may vary between different models, take the 2021 Dodge Challenger as an example

in this situation, we connect the read pin into the green wire and the black pin into the yellow wire.
Program process:
Take a 2020 Jeep Wrangler with a smart key as an example.
1. Open the diagnosis app and go through this menu:
Jeep- Proximity/Fobik (RFH)- Wrangler 18-
Xtool X100 PAD 3 will ask to make sure the main cable and SGW bypass cable are connected.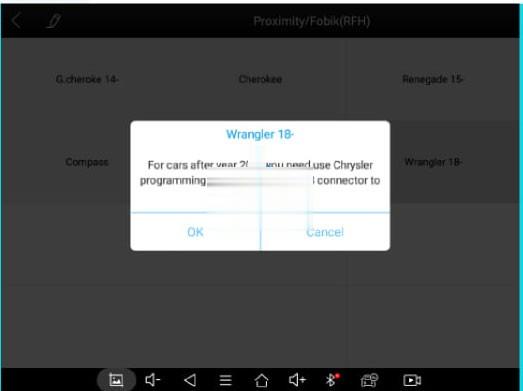 2. Before programming, we suggest reading the key number that is registered on the car. Press the Number of Keys menu to check the key number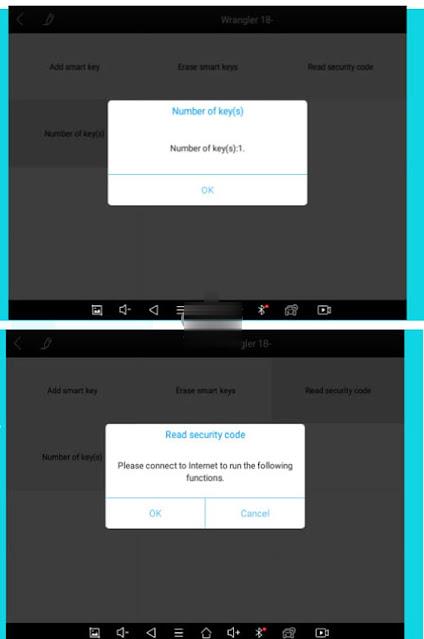 3. When key programming, the vehicle needs s security code to verify the process. Read the security code first.
Make sure you are connected to the internet. Then click Read security code menu.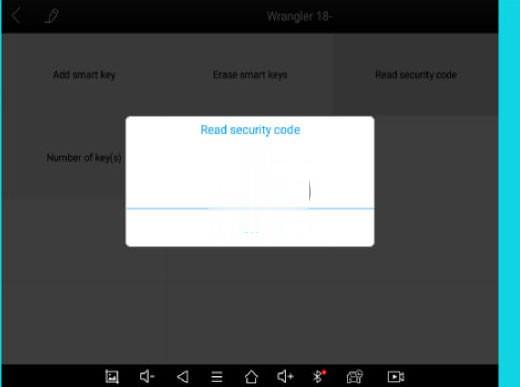 4. Read security code success
5. Press Add smart key to start key programming.
Follow the instructions on the device, turn emergency indicators and switch the ignition off,
*This menu is also applied to all keys lost situation.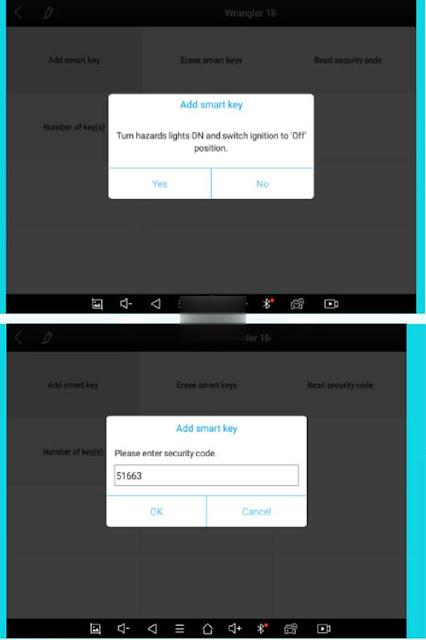 6. Xtool will ask you for a security code. The device will automatically fill in the code.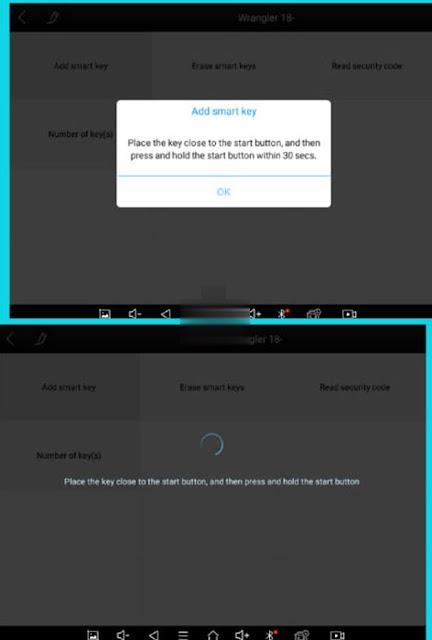 7. Follow the instructions, put the key close to start button, then press and hold this button within 20 seconds until the device pops out the result, Press OK when you are ready for this process.
8. Programming success.