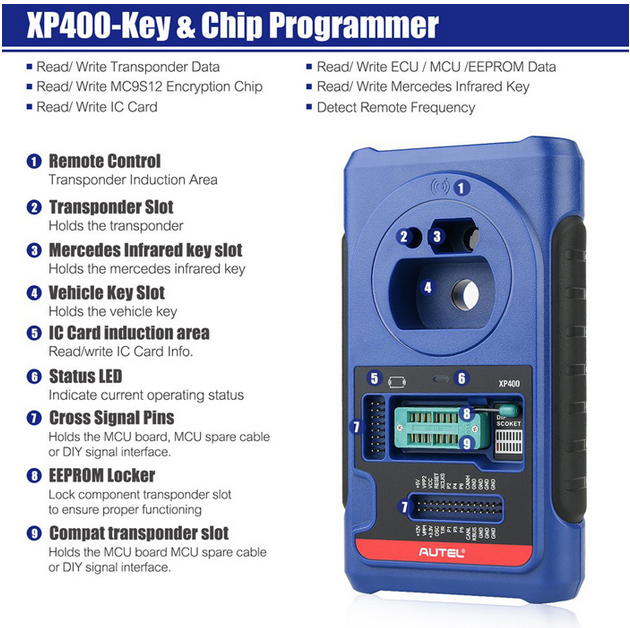 Autel XP400 Key and Chip Programmer Work with Autel MaxiIM IM608/IM508, which supports MCU, ECU, EEPROM read and write, Mercedes Infrared Key Reading & Writing, Finding the Control Frequency and IC Card Reading & writing.
Autel XP400 KEY & CHIP PROGRAMMER Function List:
1.Support PC
2.MCU / EEPROM Chips Read / Write
3.ECU Read / Write
4.MC9S12 Encryption Chip Read / Write
5.Key Read / Write
6.Mercedes Infrared Key Read / Write
7.Remote Frequency Detect
8.IC Card Read/Write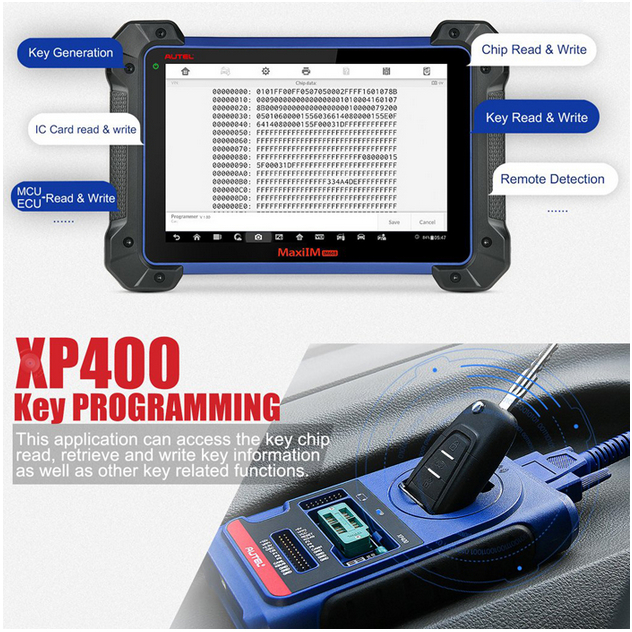 Autel IMMO program version number V3.94 was released on 2022. Added universal keys & remotes programming function on Autel XP400/ XP400 PRO.
Updated Features
1. Adds universal key function.
2. Adds read remote control information function.
3. Adds read & write function for IMMO modules for Hyundai Custo and Land Rover.
4. Adds read & write function for instrument cluster for VW.
5. Optimizes interface for dealer key generation.
6. Adds open ESL function for Toyota.
7. Adds close ESL function for Toyota.
8. Adds reset ESL and clear IMMO data functions for Toyota.
9. Fixes bugs in airbag read & write function.
Latest software version is available on Autel MaxiIM IM508, IM608 & IM608 Pro Kit. No need to buy extra KM100 for key generation.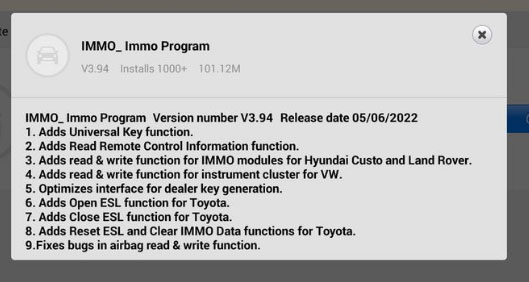 More immo features to be upgraded…