The latest generation of the CAT Communication Adapter group, and this replaces the CAT Comm Adapter II. This is the only recommended communication device for CAT and the only datalink device that will allow you to properly communicate with a CAT engine on dual datalinks. This function is needed for some CAT ET (Electronic Technician) functions. This is also the only cable that will communicate with CAT off-road equipment when used in conjunction with the CAT ET software. This is a genuine CAT, not a clone or knock-off.
Package :
1.Used Dell D630 laptop
2.Real CAT et3 Comm Adapter III(it's best quality cat et 3,not adapter 2,please check Communication port)
3.USB Cable (From device to your computer)
4.J1939/J1708 9PIN Cable (from device to your truck)
5.6PIN Cable (for old truck)
6.14PIN Cable(for new truck)
7.Plastic box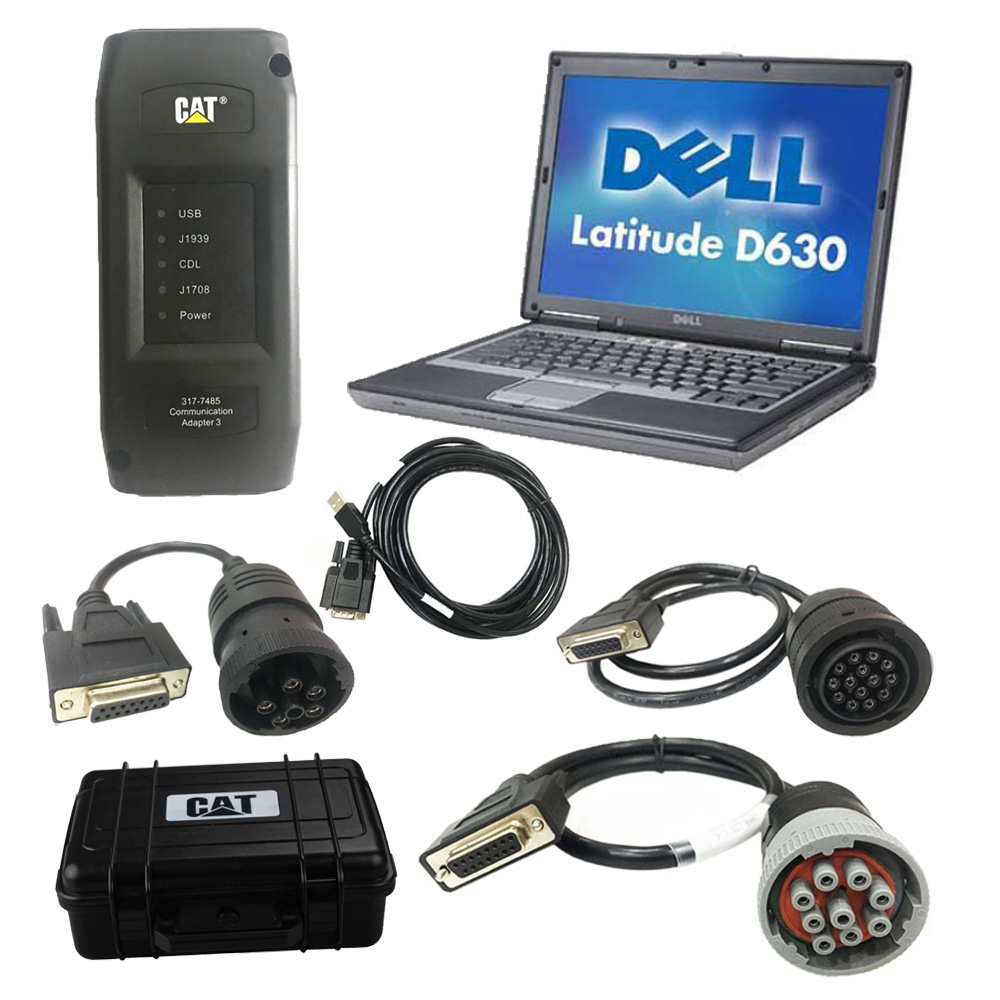 What's New – 2022A
Microsoft® Windows™ 11 Compatibility
Service tool testing has been performed and the service tool is compatible with Windows 11.
ECM File Replacement Compare Feature
The service tool now has an ECM Replacement File Compare feature for troubleshooting purposes. This feature allows the user to compare one ECM replacement file with another from within the ECM Replacement feature screen. The feature will highlight the differences between the selected files as a whole or the user may select the "only show differences" checkbox.
Configuration Group Headings on ECM Replacement Feature
In order to help the user find ECM replacement configuration items easier, configuration items in the ECM Replacement, Fleet Configuration, and Product ECM features are now grouped under their group sub-headings, as is done in the main configuration feature.
 Support car list of CAT Caterpillar ET Diagnostic Tool :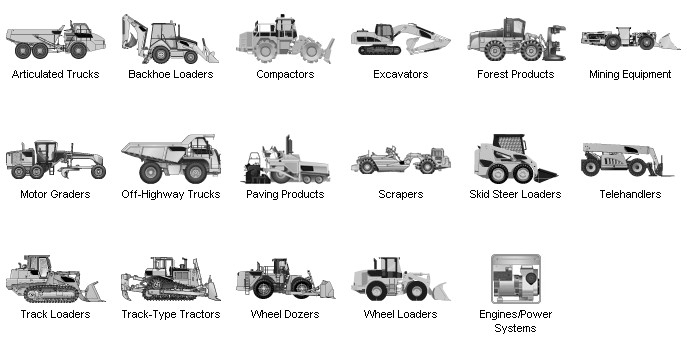 With the CAT Diagnostic Tool, you can:
View active and logged diagnostics
View events where irregularities occurred and were logged by the ECM
View the status of a group of parameters (temperatures, pressures, etc.) simultaneously
Record and log performance data
Graph a group of status parameters
View the current configuration of an ECM
Change ECM configurations
Perform diagnostic tests
Perform calibrations
Print reports and diagnostic results
For some machine and engine products, additional functionality has been included with the service tool program
CAT Diagnostic Tool Details
2022A/2021B/2019C CAT Caterpillar ET Diagnostic Adapter 3 (Real Caterpillar ET3 Adapter III) PLUS DELL D630 Laptop.We will install the software before the shipment , so you can get it work directly after you receive it.
www.cnautotool.com