Nissan Consult 3 Plus Programming Reviews: Cheapest way FOUND!
It looks like it's a remote system that uses Bluetooth and is good up to 5 meters away. It also looks like it only works for OBD21996 and newer
The Nissan Consult three Plus does not support the Q45's made from 1990-1996 YET. I hope that changes soon.
I have an Infiniti G37 (2011). I used Nissan Consult III Plus to enter the pin and start programming new Key Fobs.
I was able to clear the existing keys , but am not able to program the new Fob(s).
The cheapest way to program Nissan:
No need a smart card!
I managed to do immo and programming without spending money on the smart card. Locate the Consult Diagnostic Tool.ini file.
open with notepad
copy and paste this at the bottom
——————————————————–
[mode]
debug_mode=TRUE
debug_mode_vehicle-battery=TRUE
[vehicles]
tab_index=0
———————————————————
ALSO, MAKE SURE ACCESS_MODE IS SET TO 1 IN THIS FILE
NOW SAVE AND REOPEN CONSULT…VOILA!!!!!
Here is the location of fille DIAGNOSTICTOOL.INI:
C:\CONSULT-III_plus\System\Application\ApplicationData\CommonSetting\DiagnosticTool.ini
Please just try this at your own risk, I am not responsible the result if you have any question.
I share this because you can do this without spending money to buy the security card.
The best way to program Nissan:
If you can't solve this problem, better buy a smart card for IMMO and PROGRAMMING.
https://www.cnautotool.com/goods-1610-Consult-3+Plus+for+Nissan+V6512+Nissan+Diagnostic+Tool+Support+Programming.html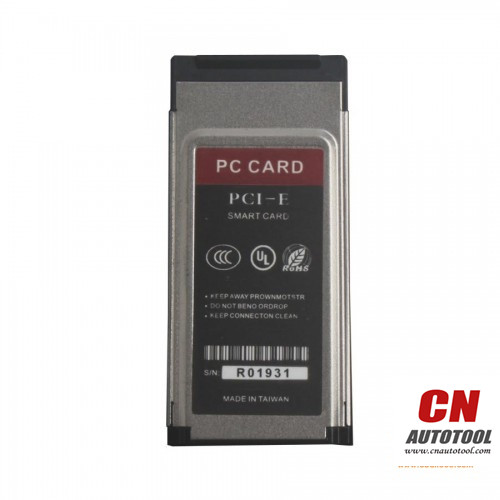 Connect Consult 3 plus to the computer and the vehicle: Nissan Altima year 2006
Connection method: via the USB cable or Bluetooth
Insert key into the key hole, turn ignition ON with engine OFF
Start Consult-III plus software
Click on "Connect" button on VIMI selection screen to connect with VI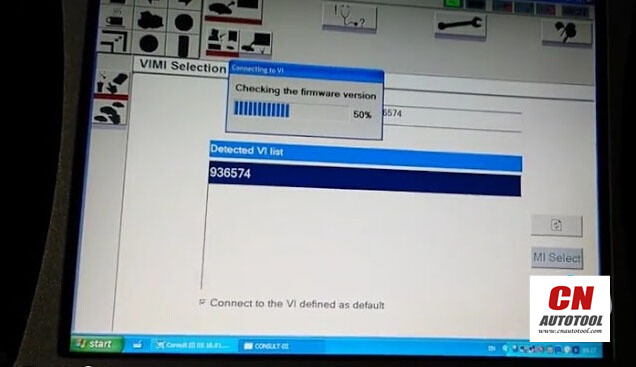 the computer and vehicle establish good communication
then Consult3 plus software will display VIN info
Choose Nissan model and year, and confirm vehicle information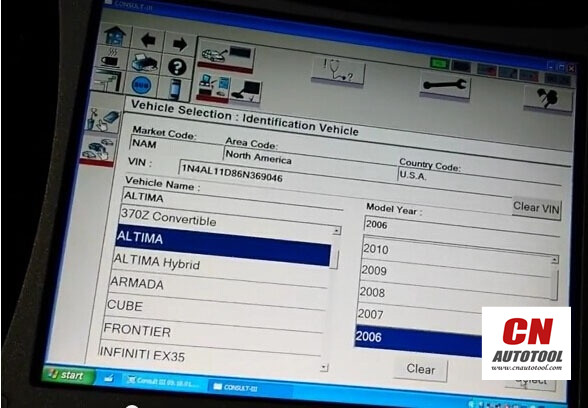 Wait until the Nissan Consult module to access all control modules, Engine, BCM, Transmission, Airbag etc.
The car dashboard will illuminate and the indicator lights on Consult 3 will flash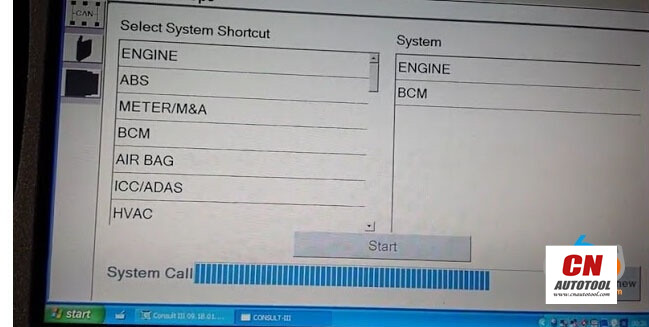 Diagnostic: Direct Diagnostic Mode program
Tick Key programming icon (NATS SELECT DIAG MODE) on the left menu, plug the security card and press START
(There are two options under NATS SELECT DIAG MODE. Select C/U INITIALIZATION.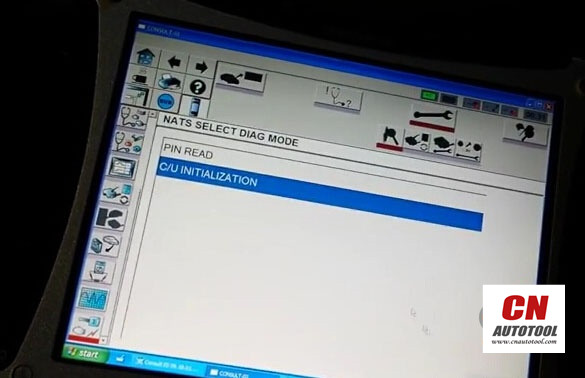 Push START BUTTON after enter password
Manually enter the pin code
Initialization completed
Follow the guide in the sw to finish key programming
www.cnautotool.com