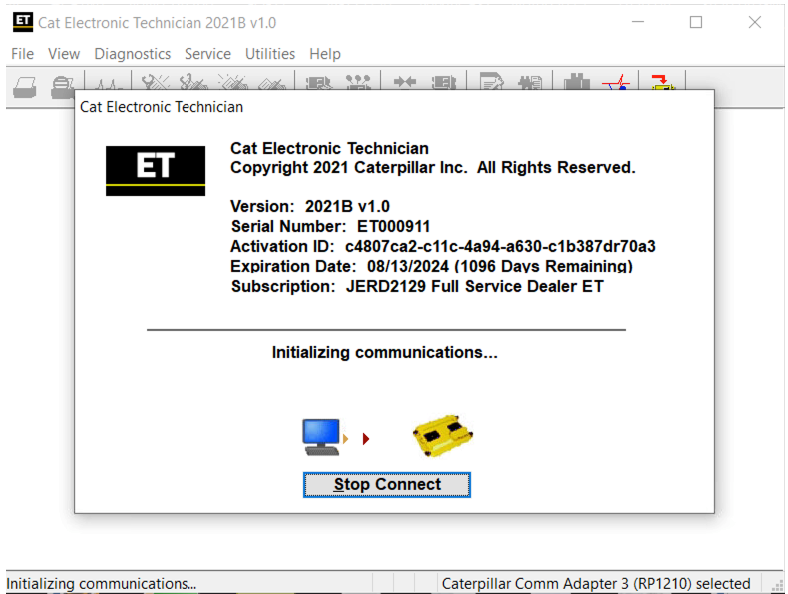 Cat et Caterpillar Electronic Technician Software:
Brand: Caterpillar
Region: WorldWide
Support Multi-language:English, Chinese, Danish, French, German, Italian, Japanese, Portuguese, Russian, Spanish
Support All cars of CAT
2021B is an upgraded version of 2021A , A represents the first quarter, and C is the software updated in the third quarter.
2021B Cat ET software as Cat Caterpillar ET 2018C 2019A 2019C 2021A Software update version, 2021B Caterpillar Electronic Technician software With CAT ET 3 Cat caterpillar adapter 3 support caterpillar diagnostic till 2021.
CAT ET Software Functions:
1. View active and logged diagnostics.
2. View events where irregularities occurred and were logged by the ECM.
3. View the status of a group of parameters (temperatures, pressures, etc.) simultaneously.
4. Record and log performance data.
5. Graph a group of status parameters.
6. View the current configuration of an ECM.
7. Change ECM configurations.
8. Perform diagnostic tests.
9. Perform calibrations.
10. Print reports and diagnostic results.
11. Please keep in mind that some ecm settings for example, speed limit requires factory password. The factory password generator is not included in this application
What's New – 2020A
Product Status Report Updates
The Product Status Report has been updated to include throttle configuration information.
What's New – 2021A
No significant new features or feature enhancements
What's New – 2020C
No significant new features or feature enhancements
What's New – 2020B
Trainer Update – 299D3
The 299D3 Skid Steer Loader has been added to the Trainer application.
What's New – 2020A
Product Status Report Updates
The Product Status Report has been updated to include throttle configuration information.
Built-in Factory Password Generator
The experimental feature allows you to decode (18-Bit passwords not supported) factory passwords
Package :
1.Used Dell D630 laptop
2.Real CAT et3 Comm Adapter III(it's best quality cat et 3,not adapter 2,please check Communication port)
3.USB Cable (From device to your computer)
4.J1939/J1708 9PIN Cable (from device to your truck)
5.6PIN Cable (for old truck)
6.14PIN Cable(for new truck)
7.Plastic box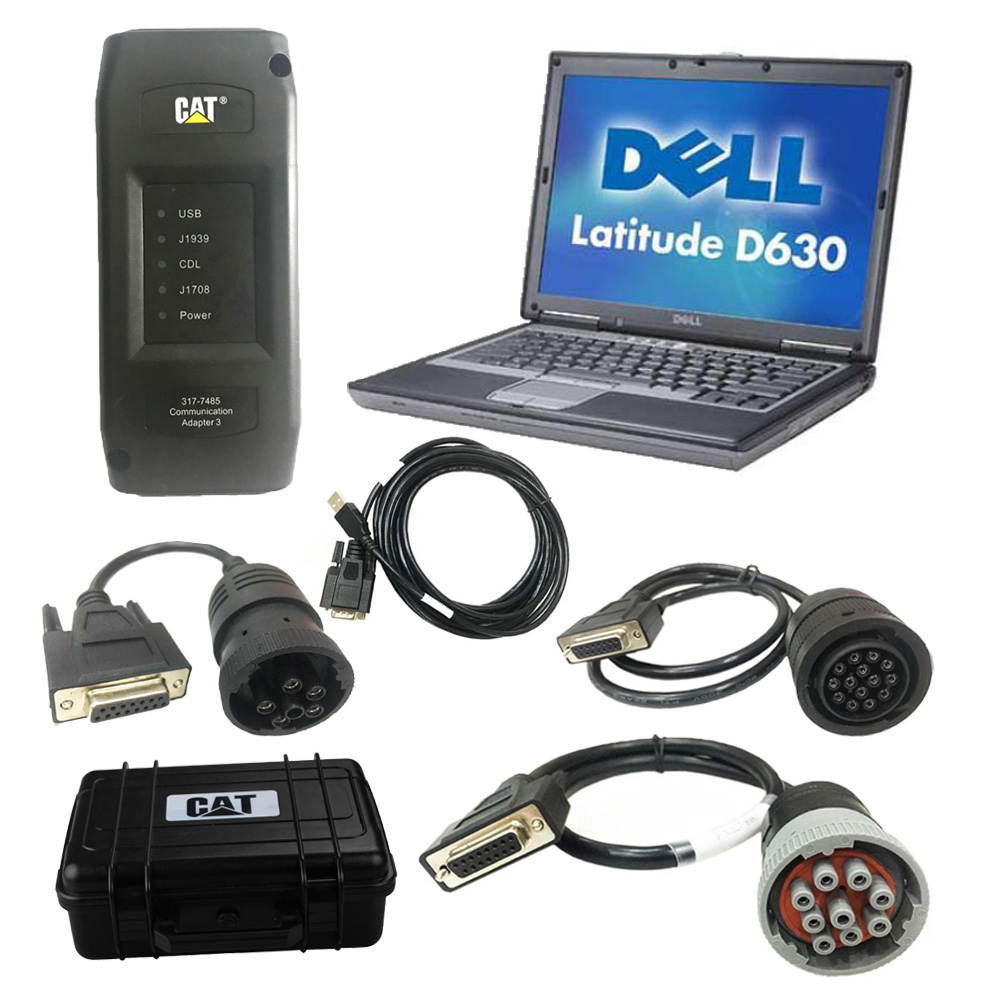 website sale@cnautotool.com