2021 v2.2 Coverage Information:(What trucks will JPRO work on?)
https://www.noregon.com/jpro/coverage/

Jpro Product Details
The JPRO Professional Diagnostic Toolbox includes the laptop,
JPRO software
, all your cables and adapters, along with the add-on software as described below.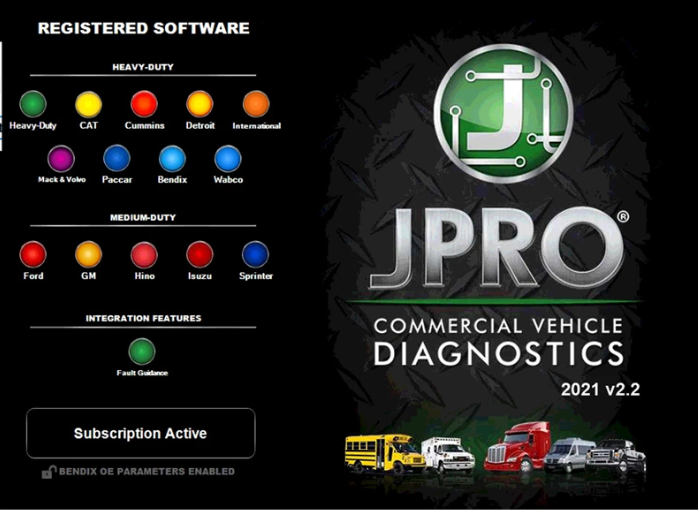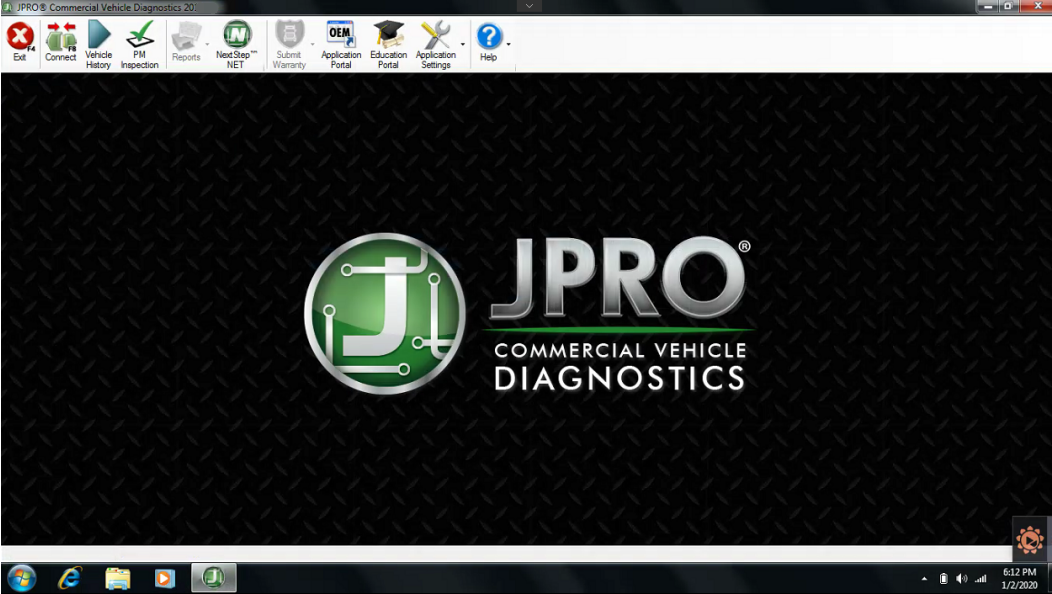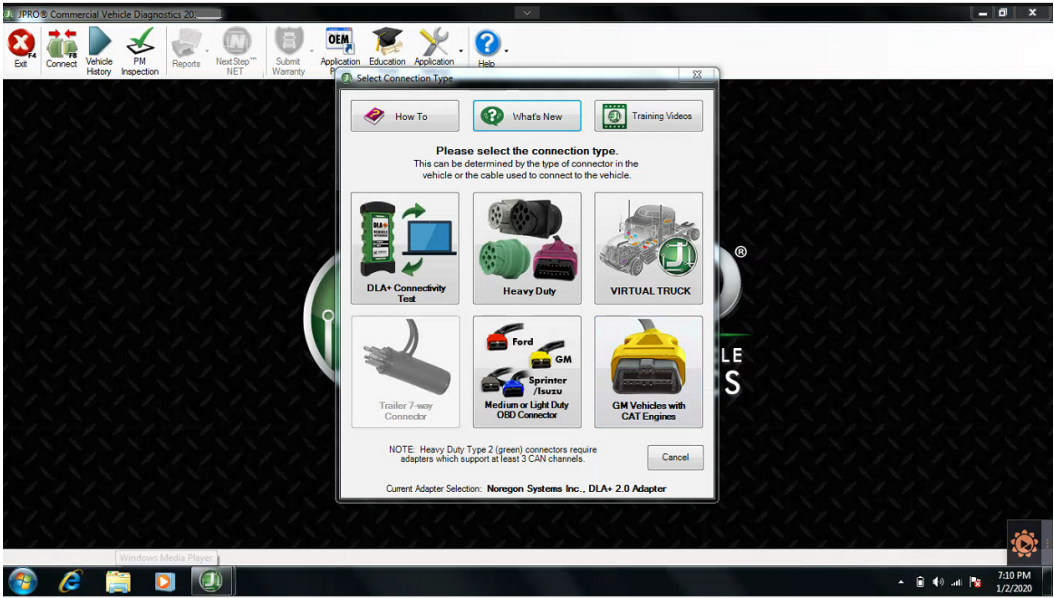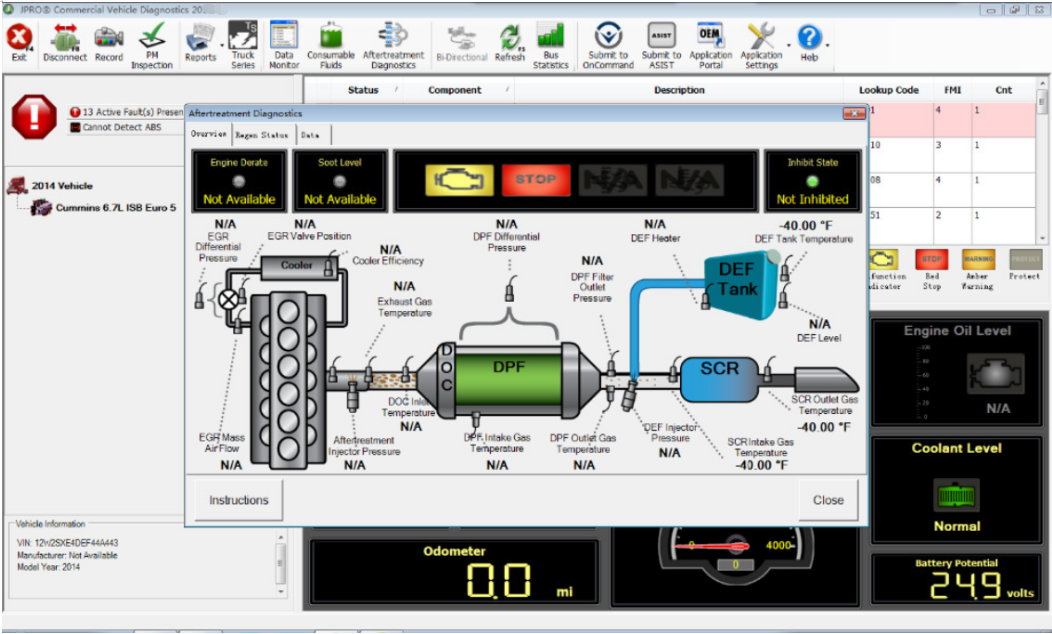 Newest JPRO Vehicle Commercial Diagnostics Software 2021v2.2 Download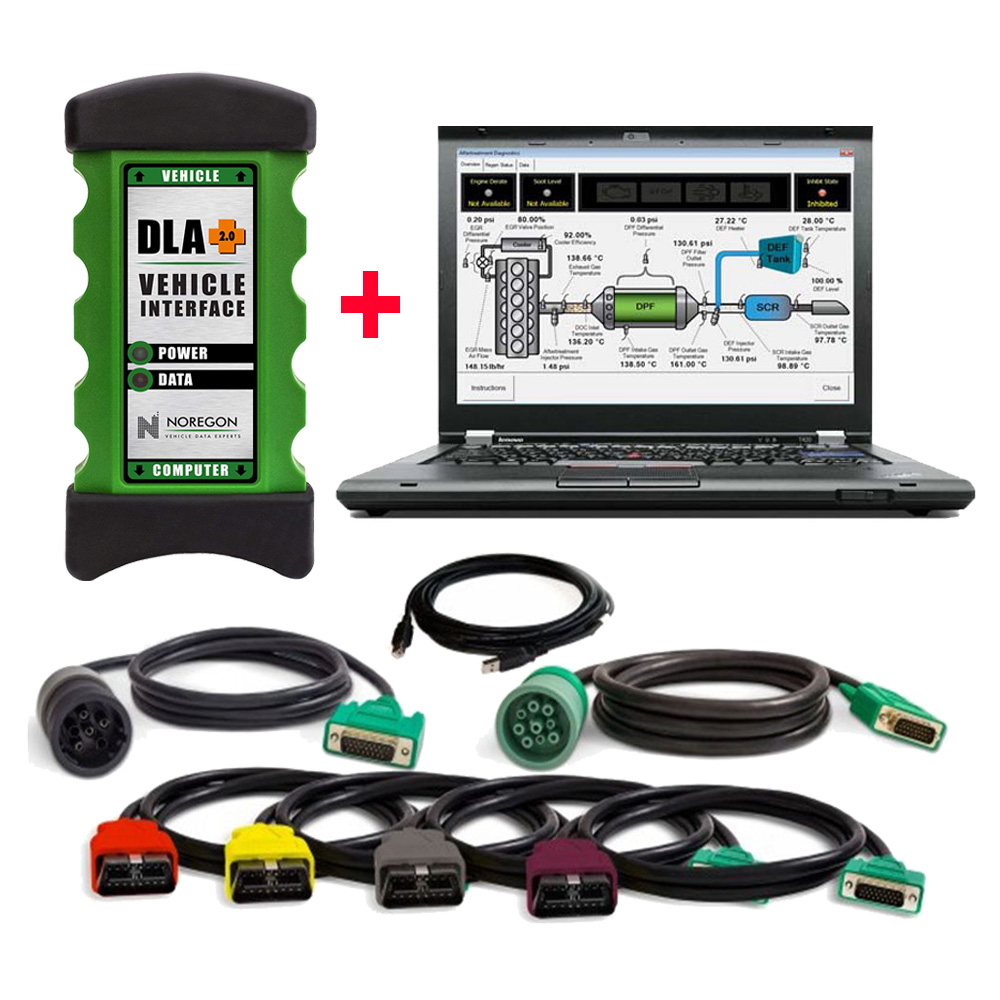 JPRO Professional Features:
1.Includes Heavy-Duty Modules: Mack, Volvo, Cummins, Detroit Diesel, International & PACCAR
2.Includes Medium-Duty Modules: Ford, GM, Isuzu & Sprinter
3.Bi-Directional Controls – Perform parameter changes (Mack & Volvo), DPF Regens (Mack, Volvo, Cummins, Detroit Diesel, International & PACCAR) & bi-directional tests with proprietary data & faults
4.OE Level Fault Code Information – Display over 99% of Heavy-Duty & Medium-Duty fault codes with detailed OEM level component and trailer descriptions
5.Fault Management – Clears faults and diagnoses all vehicle components in a single, easy to use application
6.Vehicle Reporting – View and print log files, including: Vehicle Health, Trip Reports & LOV Reports
7.Store & Save Data – Record data log files for playback at a later time, even away from the truck
8.Total Vehicle Health Status – See the entire vehicle in one pass on one screen + Up-to-Date – Provides 99% coverage of all heavy-duty truck DTCs through 2016
JPRO Professional Support System:
Engine controller
Transmission controller
Anti-lock brakes
Exhaust aftertreatment
Body controller
Instrument cluster.
JPRO Professional Functions:
Displays vehicle temps, battery voltage, gauges, switches and more
Reads and clears active and inactive fault codes
Performs critical commanded tests and bi-directional functions
DPF Regen
Cylinder Cut-out test
Resetting of learned data
Resetting of trip data
Sets select customer parameters
Generates trip and life of vehicle reports
Jpro Diagnostic tool Packing list : 
1.Second Hand Laptop Lenovo T420 Laptop (With JPRO Professional Diagnostic Software 2021 V2.2 & 2019V optional)
2.JPRO DLA+ 2.0 Adapter Cable
3.Heavy-Duty Vehicle Cables Type 2 Vehicle Cables (6-Pin & 9-Pin)
4.Medium-Duty Type-B OBDII Cables (Ford, GM, Sprinter/Hino/Isuzu, Mack & Volvo)
5.USB Cable
6.DVD(JPRO Software with keygen+ins)
7.Adapter Carrying Case
Second Hand Laptop Lenovo T420 Laptop Specification :
Brand: Lenovo
Condition: Used
Type:  Laptop/Notebook
Screen Size:  14.0
Processor Type:  Intel (R) Core(TM) I5-2520M CPU
Processor Speed:  2.50 GHz
Processor Configuration:  Dual Core
Memory: 4GB
Compared with other laptop, this one is better quality and run faster.
JPRO Professional FAQs
Do I need internet access for JPRO?
Periodically yes. Internet access is required for initial activation/set up and for updates and license verification. Add on modules may require internet access to submit data.
Are there any volume discounts?
For more information on volume discounts, please contact Noregon at (855) 889-JPRO (5776).
Is JPRO a one-time purchase?
JPRO Professional is an annual subscription.
How often is JPRO updated?
Updates to JPRO occur three time per year.
What does it cost to update JPRO?
Updates to JPRO are provided free of charge as long as the annual subscription is active.
Can you get this preinstalled in Spanish?
Yes, we do have a Spanish install of JPRO Professional.
Will this unit change perimeters of the truck, such as horsepower and speed govenor ?
We can adjust road speeds but not adjustments to horsepower.
Do I need OEM software in order for JPRO to work?
No, JPRO is a stand-alone tool.
How does JPRO diagnose aftertreatment systems?
JPRO allows you to see the overall health of the vehicle aftertreatment system in one simple screen. The user can easily see values such as Soot Level, DPF Lamp status, Engine de-rate as it relates to aftertreatment and current Regen Status. The user can see if there are conditions inhibiting regen from taking place. Additionally, the user can start and monitor the DPF Regen process using JPRO.
What kind of computer and operating system do I need to run JPRO?
Noregon recommends using a Panasonic Toughbook but JPRO will work on a current PC running Windows 7, 8 or Windows 10.
What adapters work with JPRO?
Any RP1210C compliant adapters will work with JPRO. However, for full functionality, Noregon's DLA+ 2.0 Family should be used.
Does JPRO include any OEM troubleshooting manuals?
JPRO will search your PC for all installed OEM troubleshooting manuals and these will be available for viewing directly within the application. JPRO does not come with any troubleshooting manuals. (NextStep provides additional Bendix, Haldex, Wabco, Eaton troubleshooting manuals.)
https://www.cnautotool.com/category-39-b0-Heavy+Duty+Diagnostic.html