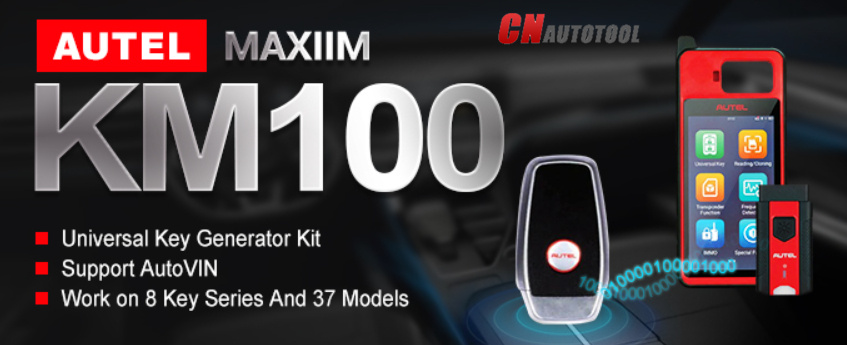 How to Use Autel MaxiIM KM100 and the original key to generate and add a new smart key to a Mitsubishi Eclipse Cross 2019 successfully.
Step 1.Generate universal smart key
Plug the Autel VCI into the vehicle's OBD2 port
It runs through Bluetooth and has an alarm there
Put the key into the coil of MaxiIM KM100
Tap Universal key>> Mitsubishi>> Mitsubishi Eclipse cross 2018- 2020 433.92 MHz FSK ID47>> Generate Universal Key
It takes about 30- 45 seconds to generate key.
After 30 seconds, the key is generated successfully.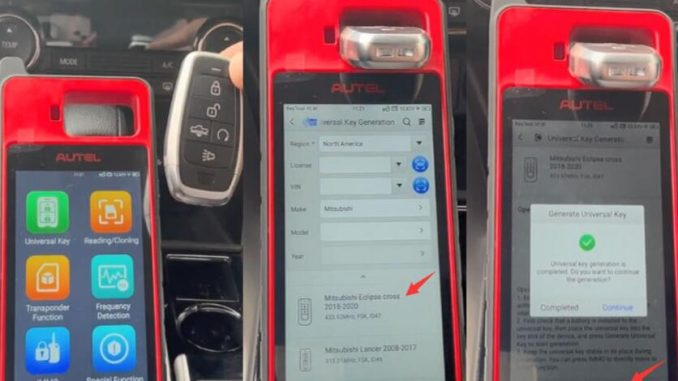 Step 2.Program smart key
Back to the main menu of KM100
Make sure the VCI has been removed from the vehicle's OBDII port
Tap IMMO>> Mitsubishi>> Manual selection>> Australia>> Eclipse Cross>> 2018- >> Smart Key
Tap Vehicle immo information
You can see the related key information and OBD position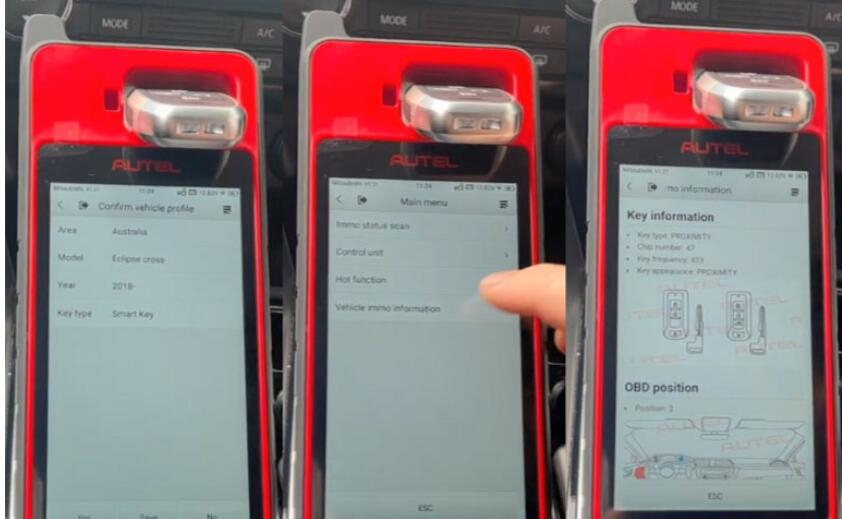 Then tap Hot function>> Key learning (Guided)
Press 'Start' to perform the following function automatically
Step 1: Read pin
Step 2: Immo security verification
Step 3: Synchronous engine data
Step 4: Key learning
Insert a learned smart key into the key card slot
The key card slot is near the bottom of the steering wheel or in the co pilot storage compartment. If there is no card slot, close the key to the start button.
Here we press the key to the start button
Turn the ignition on
It takes about 20 seconds.
Learn key successfully
Put the new universal smart key onto the start button
Key learning is successful.
Remove the working key out of the vehicle
Press the button on the new smart key
Press the start button
Stat the car normally
Test the original key, also works well.
Perfect!
Autel KM100 is a fantastic tool. It's simple and easy to generate and program smart key for workshop.
Any need please feel free with us sale@cnautotool.com, thanks