K518ISE Key Programmer Support Volvo S60 Proximity key programming, Smart key programming including half keyless and all key lost. Here is the post teach you how to use Lonsdor k518ISE Program Volvo S60 Smart Key Half keyless programming(PDF Download).
Lonsdor k518ISE Supported Volvo Detail Functions:
1. Add key: please first make sure if the key is a new unused one;
2. All keys lost:please first make sure if the key is a new unused one;
3. Read CEM security data: dismantle & read CEM to backup security data (make sure to backup security data before programming);
4. Key identification and unlocking: to identify if the key is a new unused one. If the remote control is invalid after key programming
(on condition that battery has been installed and the remote control frequency is correct),
try to import the CEM safety data to unlock key, and program again after unlocking successful.
Note:
1. For "Plug-in sensor start key (5-button)", please be sure to dismantle & read the CEM,  please refer to the "Operation Guide" or "Reference"
2.First time to use the adapter, you need to bind it with K518ISE. Go to the K518ISE home page and choose "Settings -> Binding adapter",
following the direction to finish binding. One Auto key Programmer K518ISE host can bind up to 5 adapters, and the bound adapter can not be bound to other K518ISE hosts. Once bound, no need to bind again.
3. "Plug-in sensor start key (5-button)" only need to dismantle & read CEM in the co-pilot storage box and backup security data;
4. The connection between K518ISE host, adapter and RN-01 board: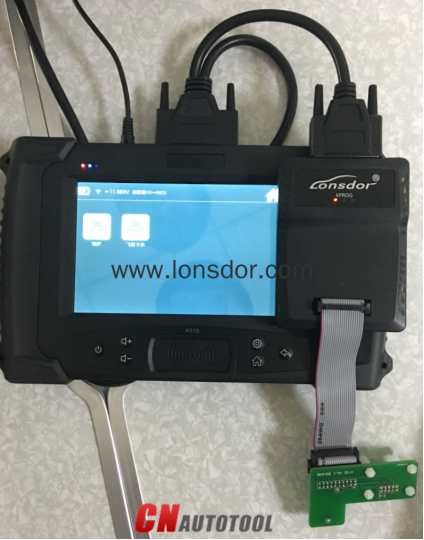 5. Read Volvo CEM please use RN-01 board: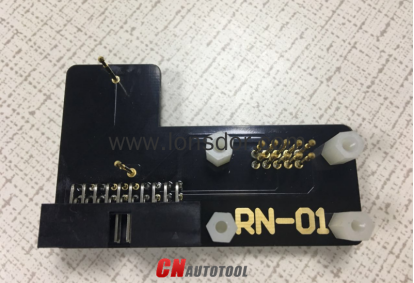 6. Connection between K518ISE host, adapter and FS-01 board: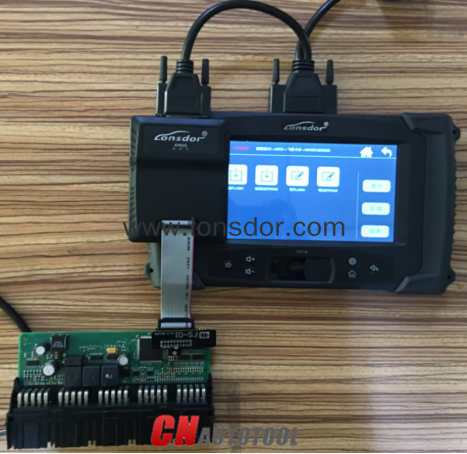 7. Read Volvo KVM please use FS-01 board: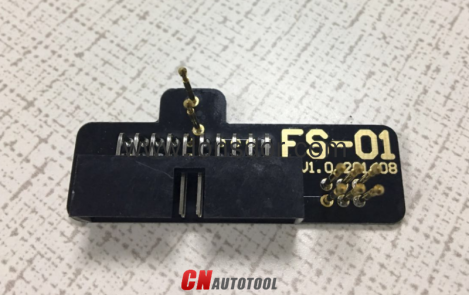 http://www.cnautotool.com/goods-6636-Lonsdor+K518ISE+Key+Programmer+Plus+SKE-LT+Smart+Key+Emulator+.html