The best Mercedes scan tool for you will depend on your specific requirements, such as the models and years of Mercedes-Benz vehicles you will be working with, the level of diagnostics and programming capabilities you need, and your budget. It is recommended to research and compare different options to find the one that best suits your needs.
Mercedes star diagnostic tool is increasingly popular and is an indispensable device in many modern car repair garages. Each type of device will have its unique features, so many customers will have difficulty choosing the device that is most suitable for their work.
What is the Mercedes Star diagnostic tool?
Mercedes Star diagnostic tools are devices that support diagnosis, programming, reading errors, and deleting errors, .. for BMW models. It is directly connected to the vehicle, to work with the software that can repair the car quickly and easily.
Below are the features of each diagnostic device as well as some reviews from customers who have used Eurocartool products and also the experiences that our technical team previously repaired the vehicle.
General functions of the Mercedes diagnostic tool
Read error
Delete error
Diagnosing vehicle systems
Programming, coding
Activate actuators…
Top 5 Mercedes diagnostic software
MB Star C3
C3 is a star diagnostic tool Mercedes that supports old cars from 1989 to 2015 with functions such as:
Read and clear errors
Read data from sensors
Activate actuators
Programming and coding ECU boxes on the car
If you regularly repair old Mercedes lines or trucks, MB Star C3 is a very good choice.
MB Star C4 DOIP
Mercedes MB STAR C4 ( DOIP ) is an upgraded device from the Star C4 version. It is a diagnostic and programming device for Mercedes-Benz cars, working with DOIP protocol supporting DVD screen programming.
It has outstanding features over the Star C3 device with the ability to work faster, the response speed is increased by 20-30%.
In addition, the basic functions of a specialized diagnostic device. It can also
diagnoses 24V vehicles and is compatible with all Mercedes software.
If you need a Mercedes star diagnostic tool for both old and new models (1989-2022), you can choose MB Star C4, C4 Doip, or MB Star C5.
However, for new models from 2016 that need a standard Doip connection, MB SD CONNECT C4 DOIP is the best choice to use.
Following the Star C3 and C4 versions, the Mercedes star C5 device is an upgraded version from the previous 2 versions. It still has the same basic functions as other devices.
The highlight of this device
Support wireless diagnosis
Support UDS diagnostic protocol
Support Mercedes Benz cars after 2000
Support offline and online programming.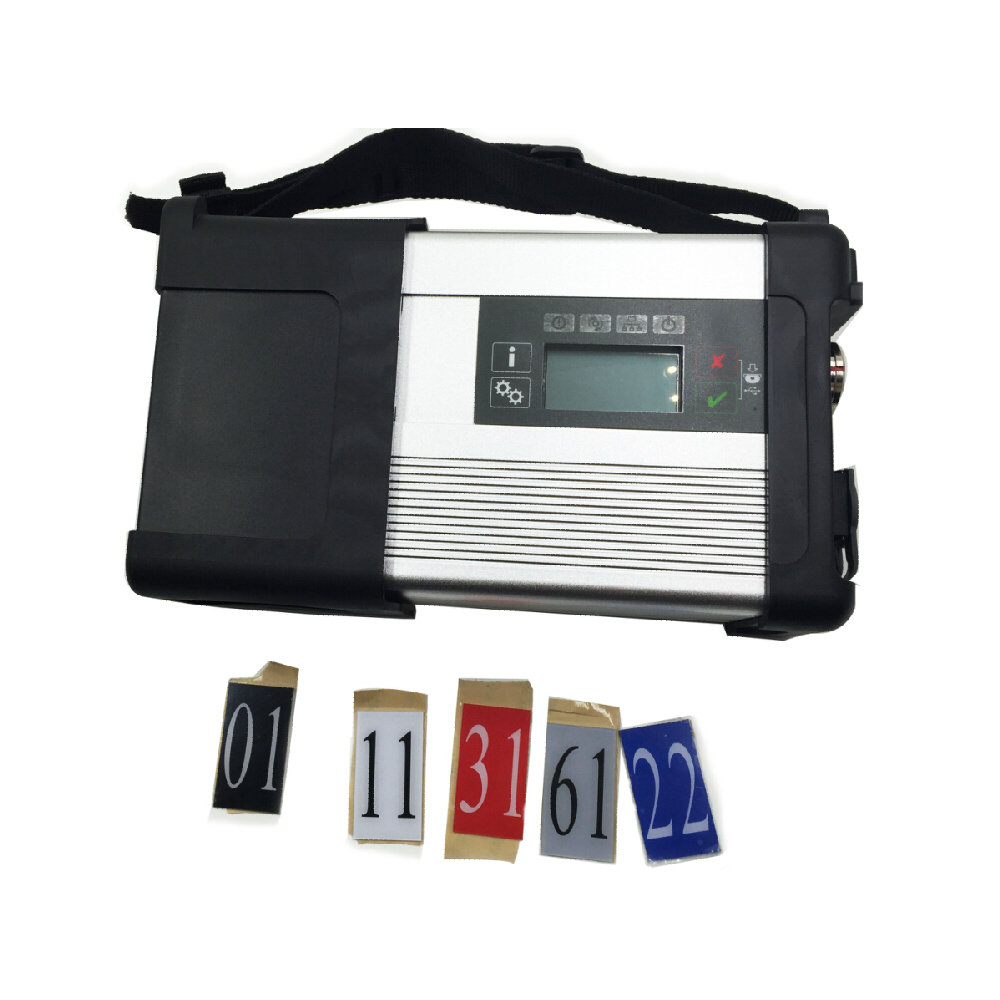 Mercedes star diagnostic tool MB Star C6
Xentry Diagnosis VCI Mercedes Benz C6 is the latest and most advanced specialized diagnostic equipment for Mercedes models. MB Star C6 is an upgraded version of the previously released MB Star C4 and C5. This is a perfect diagnostic version and the optimal solution for garages, and service shops specializing in repairing Mercedes Benz models on the market.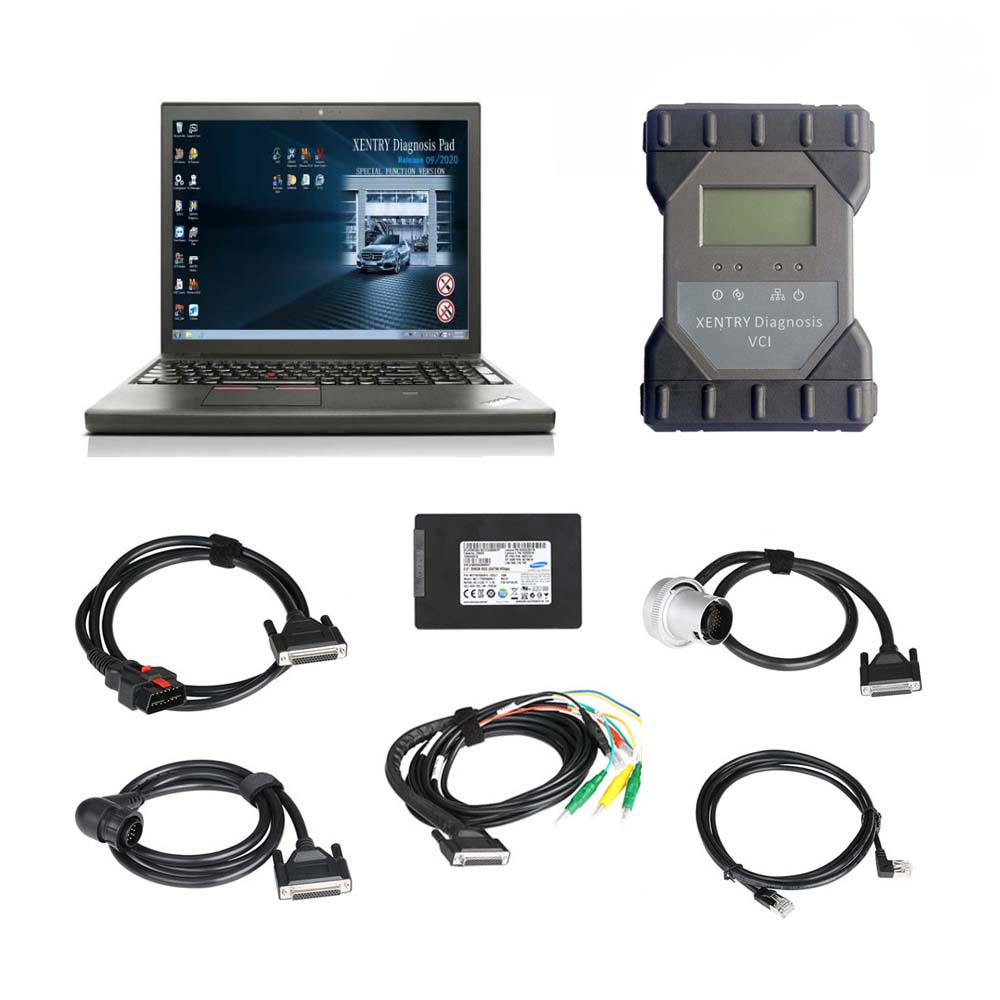 MB Star Diagnosis Mercedes Benz C6 supports standard DoIP connection, which includes more functions in SCN Encryption than MB SD C4 and C5. Functions include diagnostics, programming, simulation research, repair information, auto maintenance, technical service bulletins, etc. However, the disadvantage of the C6 is that it is quite expensive compared to other devices.
SUPER MB PRO M6
SUPER MB PRO M6 is a diagnostic device for Mercedes models, but its price is quite high compared to other devices.
This is a device that can support offline encryption, USB and WiFi wireless connection, Easy firmware update without battery (simply plug into OBDII port for power), can use Dual radiation (fan & heatsink).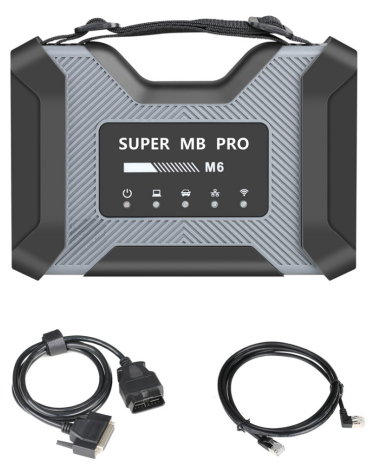 Which is best Mercedes scan tool?
Recently all the features and compatibility of each diagnostic device for Mercedes that we have listed. In short, depending on the demand each of you will have a separate option, but MB SD Connect C4 DOIP is assessed by CnAutotool.com as the most comprehensive diagnostic device to date compared to the price of the product being offered for sale.