OBDSTAR X300 DP Plus is a new Android-based vehicle trouble diagnostic device developed for internet applications. It inherits from OBDSTAR advanced diagnosing technology and it is characterized by covering wide range of vehicles, featuring powerful function, and providing precise result. Through vehicle diagnostic OBD connector and variant mobile intelligent terminals, it achieves vehicle trouble diagnosis for full car model and full system vehicle. Meanwhile, taking advantage of mobile internet, this device integrates more application and service, such as Maintenance Database, remote assistant, One Key Upgrade etc.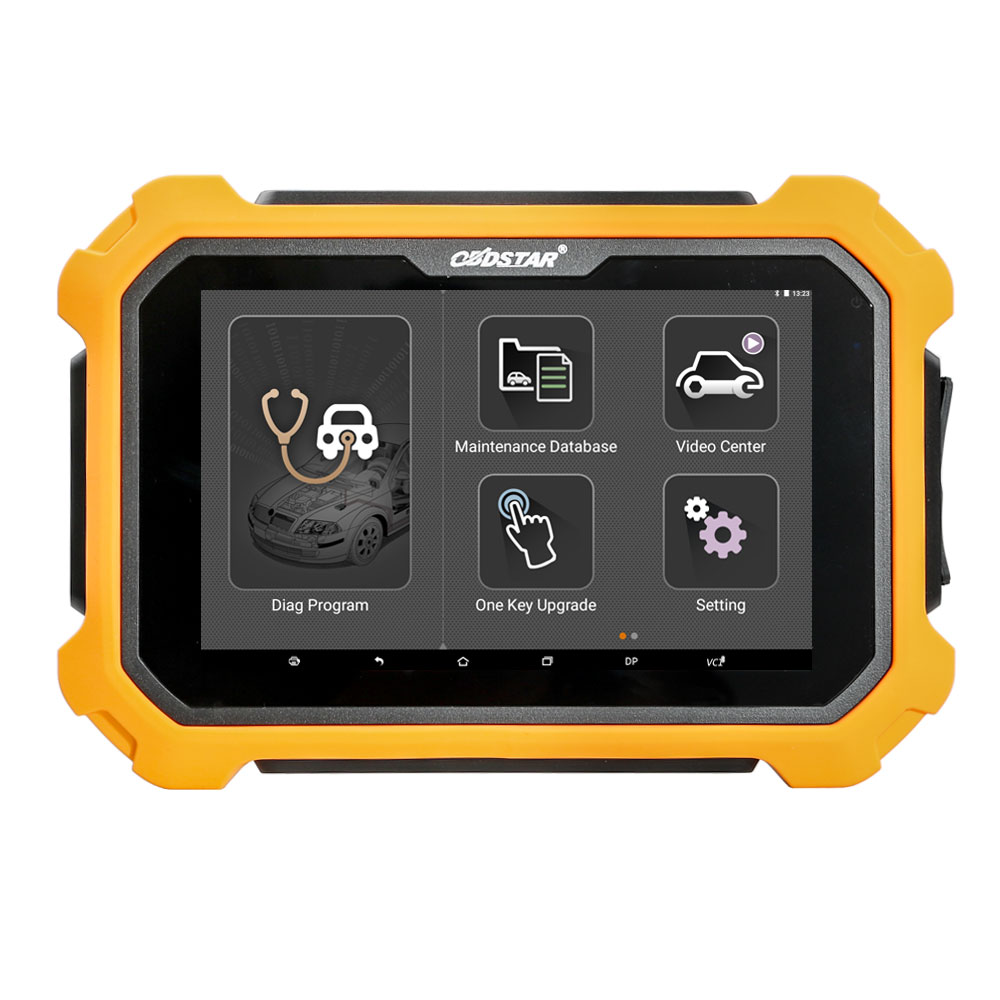 XTOOL X100 PAD3 which is called X100 PAD Elite too, is a professional tablet key programmer which not only provides customers with key programming, but also supplies advanced special functions including Key programming, oil service light reset, timing belt service light reset, tire pressure warning light reset, EPB reset, throttle body reset, DPF reset, battery reset, steering angle calibration and OBD-II engine diagnosis, etc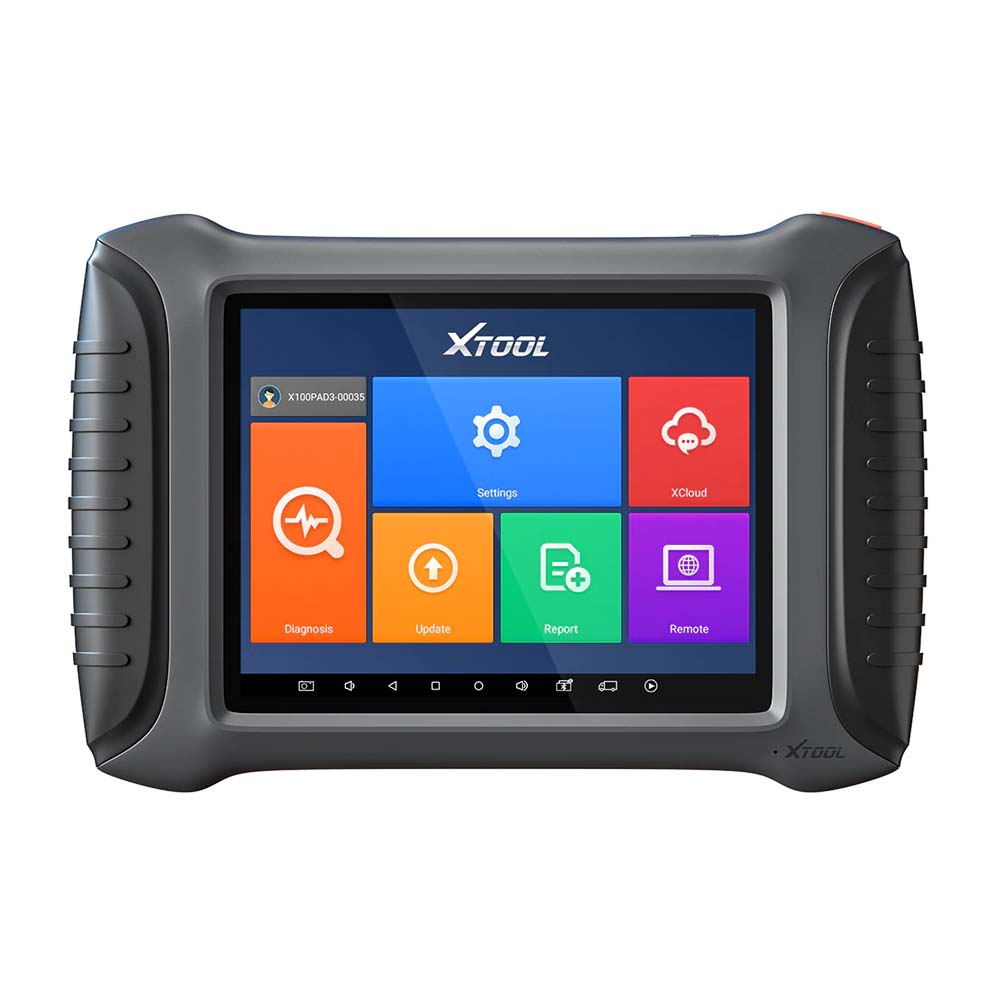 Check the comparison table to learn more differences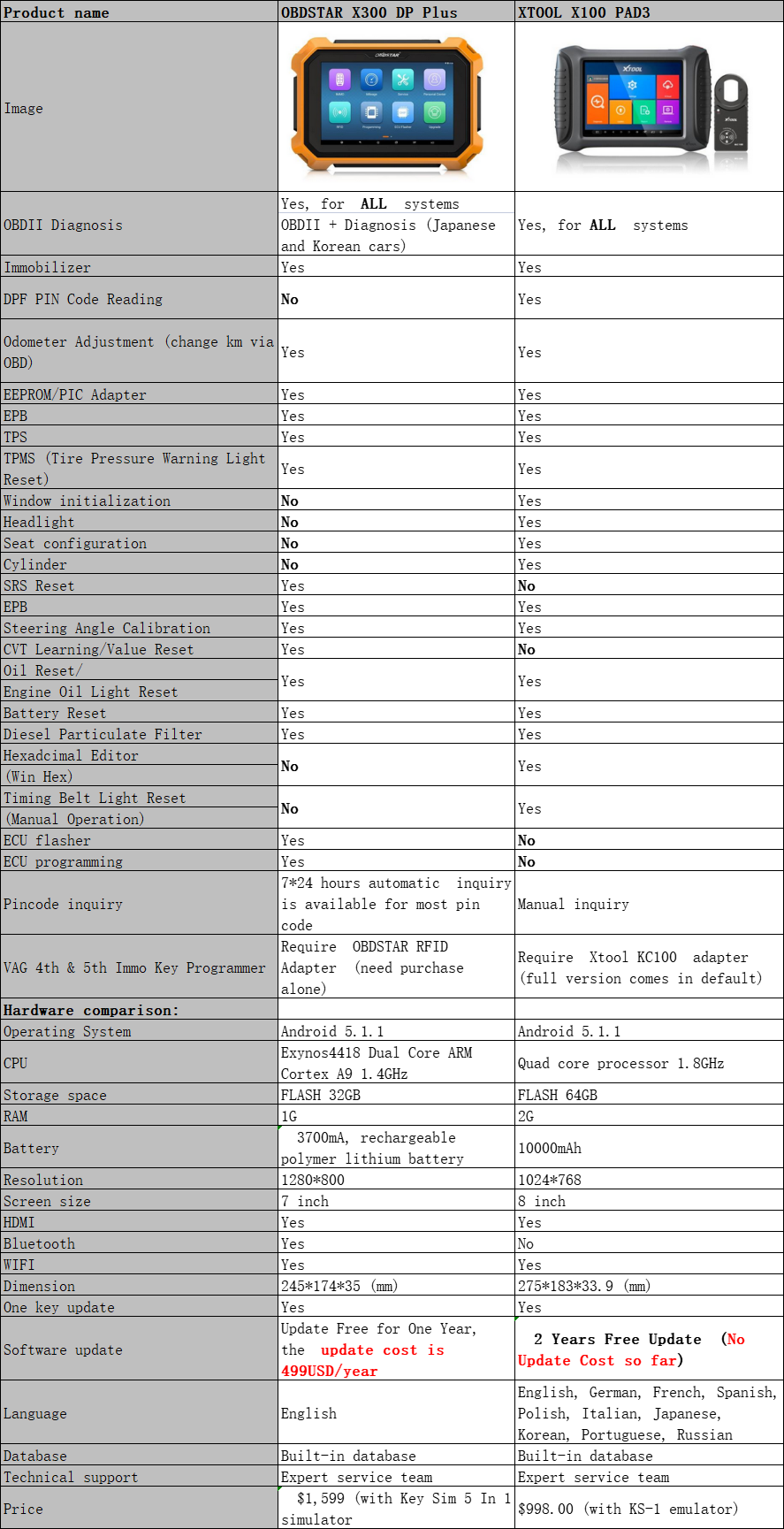 Both XTOOL X100 PAD3 and OBDSTAR X300 DP Plus support key programming, odometer adjustment, diagnosis, and special functions for European, American, Asian and Chinese cars. Which is better in Toyota, Hyundai, Kia, and Nissan?
For TOYOTA/Lexus:
XTOOL X100 PAD3+ KS-1 Smart Key Simulator= OBDSTAR X300 DP Plus+ Key Sim 5 in 1 Key Simulator
XTOOL X100 PAD Elite can perform Toyota/Lexus 94 / D4, 98, 39, 88 / A8, A9 type smart key all keys lost no need disassembly with KS-1 Smart Key Simulator. It works like OBDSTAR X300 DP Plus with Key Sim 5 in 1 Key Simulator to perform Toyota/Lexus 4D (94/D4, 98) and Toyota/Lexus H (88/A8, A9, 39) Smart Key Simulation.
Summary, which one is better for you depends on your budget, the specific car model and the function you want to perform. However, the XTOOL X100 PAD 3 tablet button programmer is a good choice because it is cheaper and supports more specialized functions, the diagnostic function is stronger and more stable. Hope this post can help you and make a good decision. OBDSTAR X300 DP Plus supports ECU flasher and ECU programming while X100 PAD3 doesn't support it.
For more information please visit our website sale@cnautotool.com. FREE, Professional & Unlimited Technical Support, Factory Price!