Launch X431 newest creation is now in stock and has its normal ease of use and two years updates. Loads of software included and all the important connectors supplied in a very nice carry case.
Colour touch screen included with standard warranty and the new easy update system included in this little gem.
100% ORIGINAL FROM LAUNCH: LAUNCH is one of the first high-tech enterprises who dedicated to auto diagnosis, test, maintenance and the R&D and production of tyre-related equipment. Over the years, based on the auto diagnostic technology and the advantage of brands, LAUNCH has been leading the auto diagnostic tools industry. X431 Pro Mini Diagnostic Tool is the latest product basing on Android 5.1.
Now with two years free Updates and one years Warranty..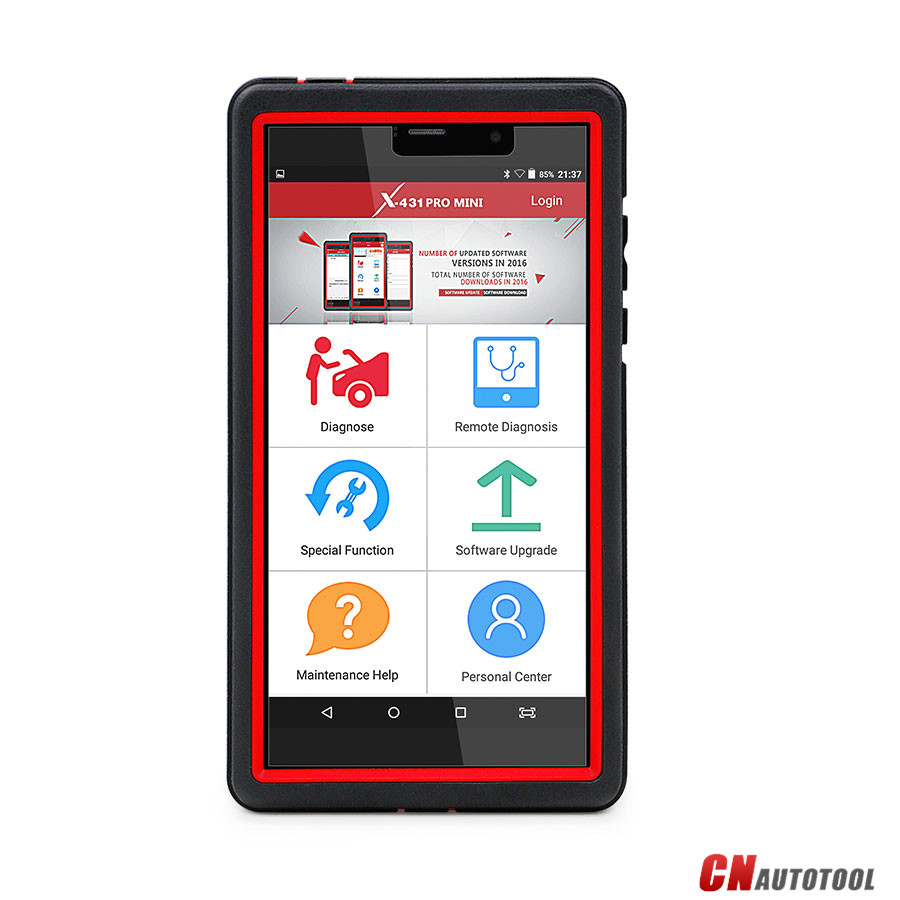 Product description
Launch X431 Pro Mini is a stylish Android-based vehicle trouble diagnostic tool. It inherits from LAUNCH's advanced diagnosing technology and is characterized by covering a wide range of vehicles, featuring powerful functions, and providing precise test result.
Launch X431 PRO MINI can program and code the electronic control system of prevailing vehicle models, also perform special functions, including:
Oil Reset Service
Steering Angle Calibration
Electronic Parking Brake Reset
Battery Register / Battery Maintenance
ABS Bleeding
Electronic Throttle Position Reset / Learn
Diesel Particulate Filter (DPF) Regeneration
Tire Pressure Monitor System Reset
Gear Learning
Immobilizer Matching
Fuel Injector Coding
Supported Car Models:
Acura, Changan, Daweoo, Gaz, Hafei, Huachen, Jiao, Lexus, Xiali, Xinkai, Benz, Fiat, Holden, Maruti, Opel, Peugeot, Saab, Ssangyong, Tata, Changhe, Flyer, GMSA, Infiniti, Mahindra, Perodua, Proton, Qirui, Isuzu, Zhongshun, EOBD2, Euroford, GM, Jaguar, Renault, Smart, Sprinter, USA Ford, VAZ, VW, Changcheng, Dacia, Ford, HaoQing, Jinlong, Liuwei, Rover, ZhongTai, ZhongXing, Bxfiat, HM, Isuzu, Jacty, JPIsuzu, Mazda, Seat, Skoda, Suzuki, BMW, Daihatsu, Mitsubishi, Porsche, Toyota, Volvo, Audi, Chrysler, Citroen, Hyundai, Kia, Lancia, Land Rover, Nissan, Romeo and Subaru………
Related products