Xentry diagnostic and programming software for Mercedes Benz newly update to V2020.06.Some clients feedback that old xentry/das software cannot work with online SCN coding. Here CnAutotool.com share how to solve old xentry diangostic software cannot work with Online SCN Coding.
V2020.06 Xentry Diagnostic Software Cannot Work Online SCN Coding Error Showed: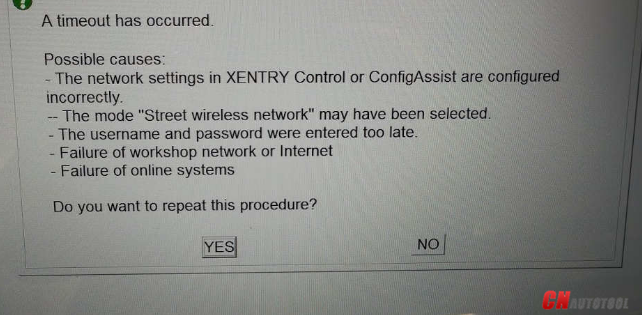 Analysis Tech Support Team:
Your star diagnosis cannot support online programming and got this error because of the xentry software is too old to support SCN coding.
Nnly xentry after 2020.06 software support SCN coding.
Solution of Old Xentry Diangostic Software Cannot Work with Online SCN Coding
Pls use the latest version xentry .
MB Star Diagnostic Xentry Software V2020.06 Version Win7 32bit System Installed HDD/SSD for Mercedes