Launch X431 Diagun V is new update version of X431 Diagun IV.  Diagun V take advantage of X431 Diagun IV such as powerful function and wide covrage of vehicle. But What's different? Launch X431 Diagun V wins Diagun IV in hardware & adapters.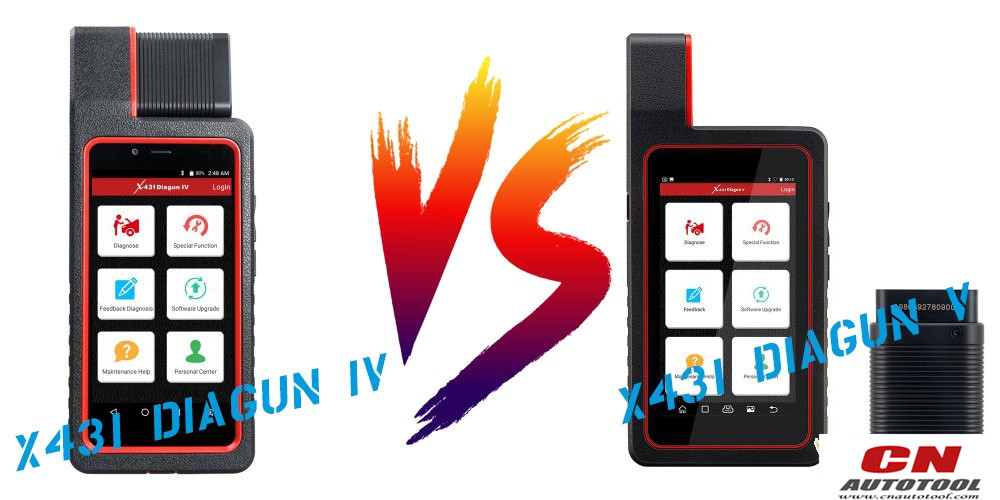 Launch X431 Diagun V wins X431 Diagun IV in:
–  Upgrade in processor, memory, storage, battery, camera etc.
Which means the machine will run faster.
– Launch X431 Diagun V comes with full connectors, no basic version, which mean it will have a wider vehicle coverage.
Look at Diagun V package will all connectors: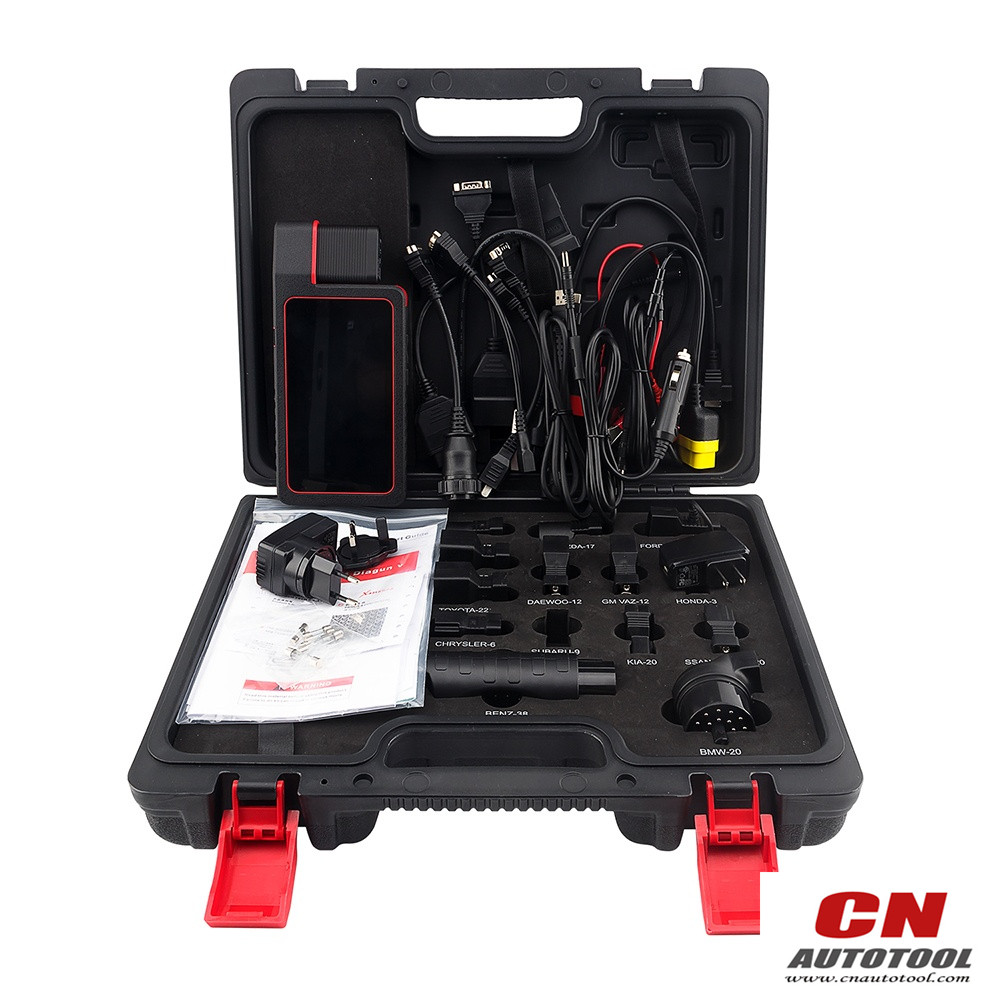 Launch X431 Diagun V is as the same as X431 Diagun IV in:
– Both come with DBScar
Bluetooth: Within 10 meters
Diagnostic Method: Bluetooth + Wired
– Same diagnostic functions:
Read DTCs, Clear DTCs, Read Data Streams, Actuation Test, Special Functions, Coding, and Matching, realizing full car model and system fault diagnosis.
– Same Special functions:
service light reset , throttle adaptation , steering angle reset, brake pad reset, TPMS reset, anti-theft matching ,ABS bleeding , battery matching, injector coding and DPF regeneration
– Same Remote diagnosis : Remote diagnosis between workshop
– Same wide vehicle coverage:
Cover the car models from Asia, Europe and America, such as for Maserati , for Ferrari, for Rolls-Royce, for Bentley, For BENZ, For BMW, for Audi…
Carlist:http://qcar.x431.com/serial/layout.action
– Same One-key Upgrade
Once there is a new software version , the system will promptly remind the user to upgrade the version.
Launch X431 Diagun V feedback: a must-have diagnostic tool
Review 1.
X431 Diagun V is one of the best Bi-Directional Scanners on the market. Launch X431 is a great company. They stand behind their product and provide A+ Tech support. I highly recommend their products.
Review 2.
Launch Diagun V is an excellent tool for both professionals and DIYer's alike. Works well on most 96 and newer vehicles, but will also work on several pre OBD II vehicles.
Review 3.
Just got X431 Diagun V set up was quick. Able to read codes on 1998 Honda. Fixed my vsa and trailer assist on my 2013 Acura mdx. easy to use I scanned 2008 s550 Mercedes Airmatic and worked great to re program suspension.
Review 4.
I want to hate this thing(Diagun V), I dislike this form factor. However this has been a useful tool. I have worked on a 2000 VW Beetle, 2001 Audi A6, 2005 Chevy Avalanche, 2012 Chevy Malibu and a 2013 Buick Regal. Doing some hard work like programming a key fob, diagnosing ABS brakes, and figuring out door locks. This unit has worked out with no problems.
What are needed to be improved:
It won't program the immobilizer on the VW or Audi but this is due to the lack of information on the vehicles, so the jury is still out on that.
It would be nice to have some information about the reports you can make and possibly send to customers. I am guessing most of the information is online with launch, I just feel that the unit could have been sent with something.