Recently, we will launch the new icarscan, which can download more free software and more full functionality. iCarscan has the same software as the launch X431 PRO3 X431 V+ X431 PAD, etc. It is a system-wide diagnostic tool with special features.
The Launch ICarScan (vehicle communication interface) can turn your Android/ios smartphone into a professional automotive diagnosis tool. Users can communication with automotive's OBDII socket via BlueTooth with an Android smartphone, to achieve full systems and full function diagnosis, include reading/ clearing trouble codes, data stream, actuation test, adaptation, ECU coding & programming, oil reset, other special function, etc.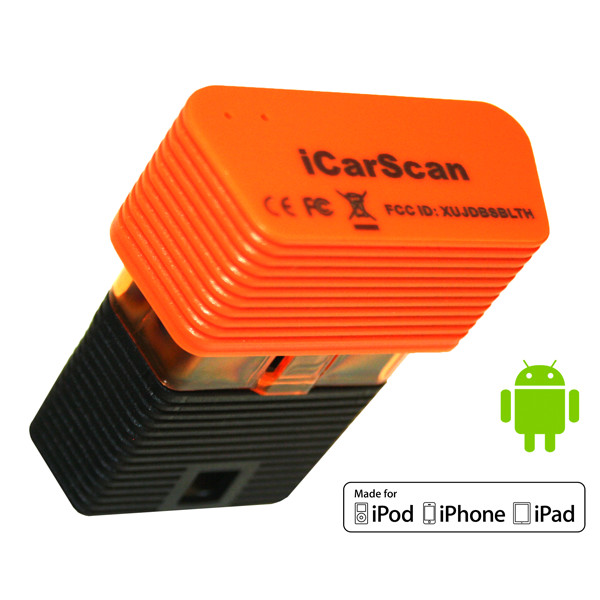 The new iCarscan mainly has the following changes:
1. You can download more software for free:
with New iCarscan, You can free to download 10 softwares.You can arbitrarily choose 10 models of car software or special features. For older iCarscan, you can only download 5 Car software and 3 specica function software.
2.More language choices:English, Dutch, Spanish, French,Russian,Portuguese,Korean.
Auto Diagnostic tool LAUNCH iCarScan Features:
1.I/M Readiness Monitor
2.Read DTC's
3.Clear DTC's
4.Read Freeze Frame Data
5.Read and Graph Data Stream PID's
6.Full System Scan
7.Actuation Tests
8.Special Functions
*with manufacturer specific carline software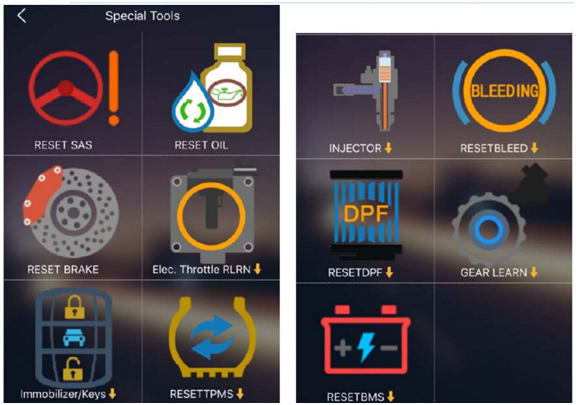 Software List
1.Car Software List:
America car List:
USAFORD,Chrysler,GM.
European Car List:
ABARTH,BENTLEY,BENZ,BMW,BUGATTI,CITROEN,FERRARI,FIAT,JAGUAR,LANCIA,LANDROVER,MASERATI,MAYBACH,MINI,OPEL,PEUGEOT,PORSCHE,RENAULT,ROLLSROYC,ROMEO,ROVER,SAAB,SEAT,SKODA,SMART,SPRINTER,VOLVO,VW,AUDI
Asia Car List:
ACURA,DAEWOO,DAIHATSU,HOLDEN,HONDA,HYUNDAI,INFINITI,JPISUZU,KIA,LEXU,LUXGEN,MAZDA,MITSUBISHI,NISSAN,PROTON,SSANGYONG,SUBARU,SUZUKI,TOYOTA
China Car List:
QIRUI_TY,FLYER,HAOQING,CHANGCHENG,TRUMPCHI
2.Special function Software List:
OIL RESET,BRAKE RESET,SAS RESET,BAT RESET,BLEEDING RESET,ETS RESET,TPMS RESET,DPF REG,GEAR LEARN,IMMO,INJECTOR,ODOMETER
Customer Reviews
July 26, 2016
Verified Purchase
It is very good, very fast and accurate. The speed that tests all systems of the car is impressive. I love when you look at the signals in graphical form a big help to determine whether a sensor or actuator is in good shape. It has lots of features to help you determine the problem has important functions such as adaptation and programming. I recommend it.
Kelam
September 15, 2017
Verified Purchase
Replaced the computer in a 2006 Civic and this easily reprogrammed the immobilizer.
Alexander mimun
February 25, 2018
Verified Purchase
It's very good was able to program key on my 07 honda civic rewrite the vin# with no problem under 2 minutes i highly recommend if you need to do this and more also came in about 5 days early.