Porsche Piwis tester 3 PT3G VCI with V38.050.030 Piwis 3 Software unlimited license installed on Full new Panasonic CF-54 laptop ready to use new release for Piwis III diagnostics and with Porsche PPN subscription for Porsche Online  programming. What's the Feature of Piwis III? Why Choose Piwis 3 with V38.050.030 Porsche Piwis Tester III software? obd2tool.com share PIWIS tester III PT3G VCI Feature as following.
Porsche Piwis Tester III With V38.050.030 Piwis 3 software Installed Full New PANASONIC CF54 Laptop  Ready To Use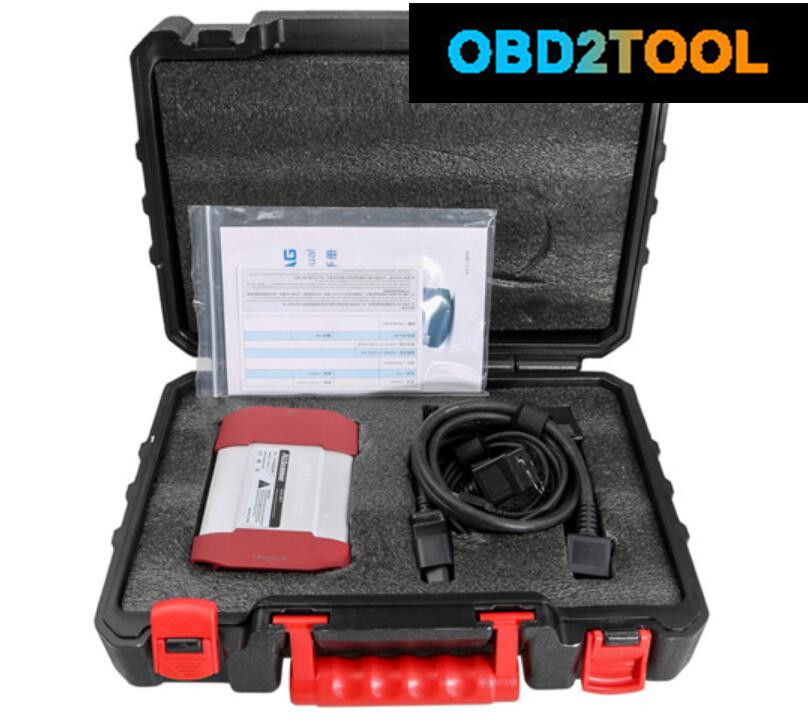 Original Porsche PIWIS Tester III Features:
Faster Performance:
Piwis 3 compare with Porsche Piwis Tester II, more faster and stable connection Simulation mode (diagnostic session without VCI connection)
Porsche Tester III more convenient for working:
Porsche Piwis Tester 3 Wired USB connection compare with Porsche Piwis II, Piwis 3 tiny size support wifi connection as advantages for workshop using
Support More New Car Model:
Porsche Piwis 3 PT3G VCI compare with Piwis II work for new model: Panamera G2, Cayenne E3, and Porsche cars after 2017 till 2018.  obd2tool.com have Porsche Piwis III PT3G VCI with V38.050.030 Porsche Piwis 3 software Features unlimited license.
Porsche PIWIS Tester III Software Unlimited License:
V38.050.030 Porsche Piwis Tester III software with unlimited license, work all the times, Porsche piwis tester III End-user capable DVD update
PIWIS Tester III VCI Cover full Piwis II functions:
Porsche Piwis Tester III work for  Diagnostics, General ECU diagnostics (DTC read/clear), ECU programming/coding, Real-time control parameters display & Electrical schematics mapping etc.
——Fault finding Guided
——Immobilizer-DPA Cayenne Diesel
——Wiring Diagrams
…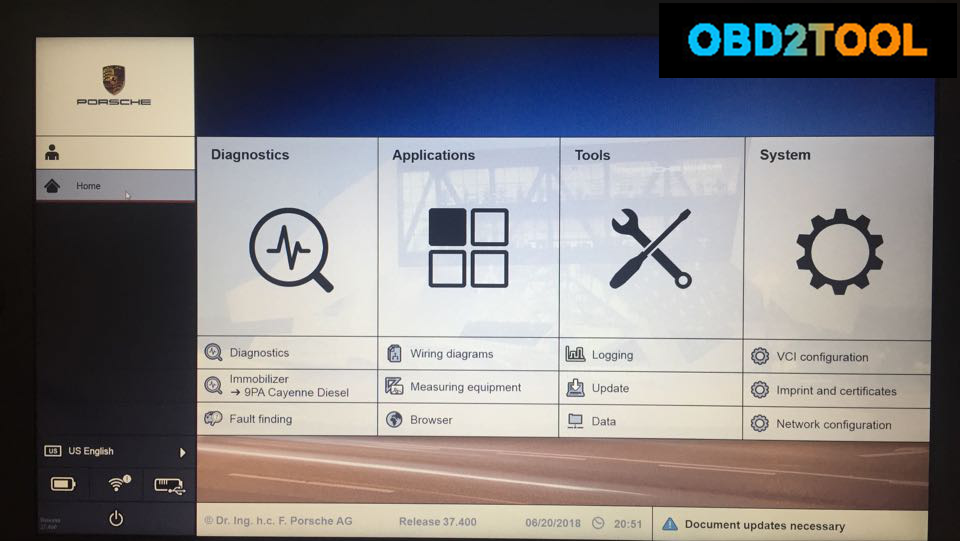 Piwis 3 from eodtool.com is the third-generation Porsche diagnostic tool Porsche Piwis Tester III, it's improve to the modern user interface, easy to carry for working, faster performance.
Porsche Piwis III Update New: license automatic update, online view of the technical documents, fault finding guide, online programming, faster and more efficient work.