What is the different between launch crp129 and launch crp123? I had bought Launch CRP123,Can I update CRP123 To Launch CRP129?
The answer for question is no. CRP129 is an upgraded version of CRP123.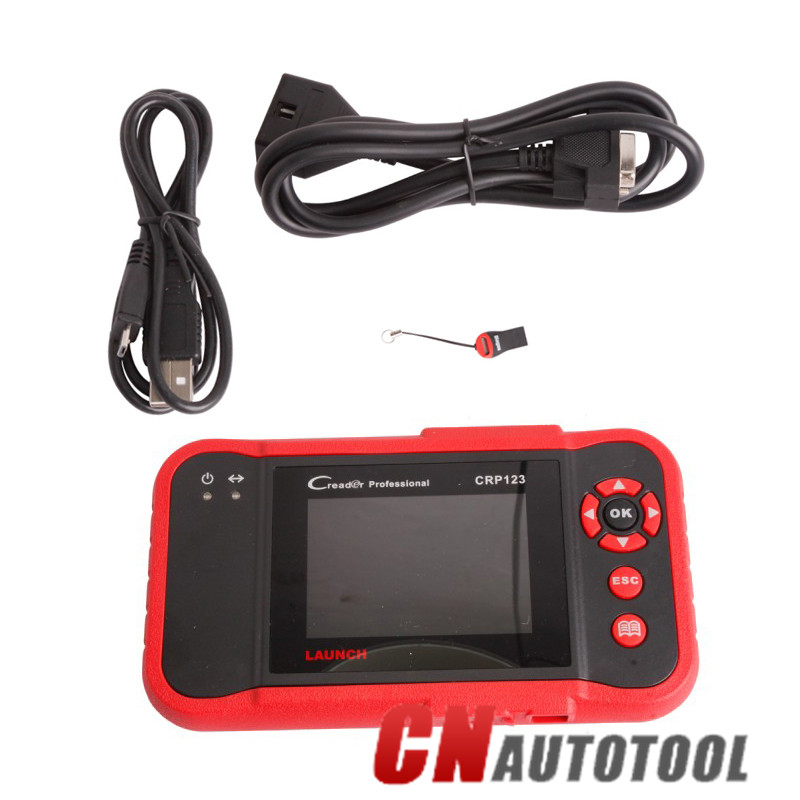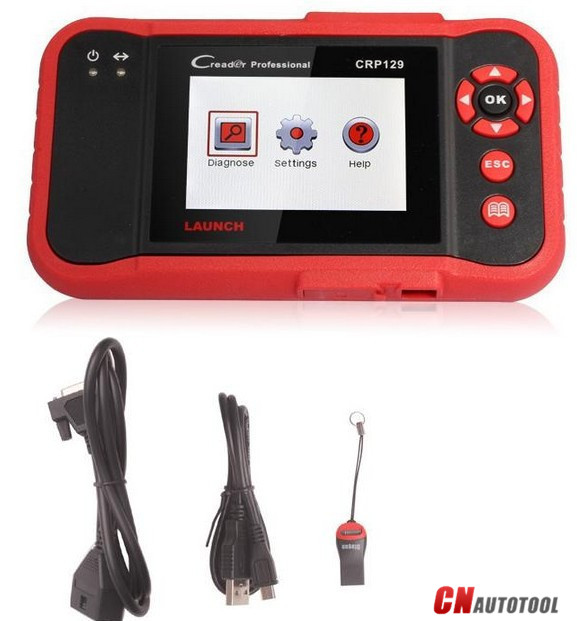 Same function for CRP123 and CRP129:
Applicable for all vehicles which match OBDII standard after 1996
OBDII DTCs search and help, read data stream
Tested data record and playback
Support read & clear DTCS, read data stream for Engine, Gearbox, ABS, SRS etc..
Support Online update
Support Multi-language: Chinese, English, French, Spanish, German, Italian, Russian.
What is the different between Launch CRP129 and Launch CRP123?
1.Original Launch CReader Professional 129 Support 42 brand cars:
Asia car models: Suzuki, Honda, Mitsubishi, Nissan, Toyota, Mazda, Daweoo, Hyundai, Kia, Subaru, Infiniti, Lexus, Accura, Isuzu.
USA car models: Ford, EU-Ford, GM, Chrysler
EUROPEAN car models: Mini, Vauxhall, Dacia, Alfa-Romeo, Lancia, Peugeot, Renault, Citroen, Benz, BMW, VW, Opel, Volvo, Fiat, Landrover, Porsche, Seat, Skoda, Audi, Saab, Sprinter, Jaguar.
Launch Creader Professional CRP123 Vehicle List:
1 USAFORD  2 GM  3 CHRYSLER  4 SUZUKI  5 BENZ  6 BMW  7 VW  8 HONDA  9 MITSUBISHI  10 NISSAN  11 TOYOTA  12 OPEL  13 MAZDA  14 VOLVO  15 FIAT  16 HYUNDAI  17 KIA  18 SUBARU  19 LANDROVER  20 PORSCHE  21 SEAT  22 SKODA  23 AUDI  24 SAAB  25 SMART  26 SPRINTER  27 JAGUAR  28 INFINITI  29 LEXUS  30 ACURA  31 JPISUZU
2.Launch CRP129 Special function: Engine oil light reset, Reset brake block(this function only for BMW now), Correct steering angle sensor(this function only for Landrover now) and so on.
Launch CRP123 don't have this function.
CnAutotool.comoffer best price for Launch CRP123 and Launch CRP129.Both of these two tools are 100% original update software by internet.If you are interesting in buy these two tools,please no hesitate to contact us.