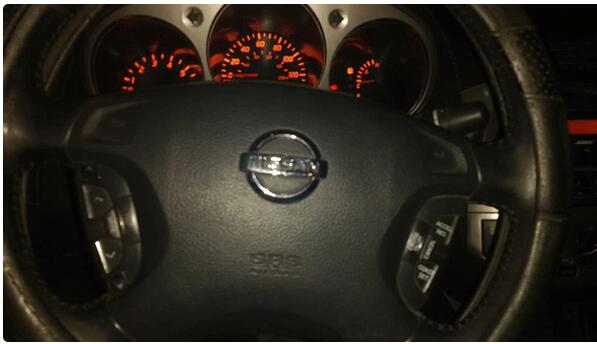 Good news! I used Xtool X100 Pad2 tablet key programmer for half a year around and had good success of it..wanna share it here with you all.
Basic info i think i'd better note it first.
There are two version of x100 pad 2 in the market and i am using x100 pad 2 full version. (the site:  It now can be a good helper as a universal diagnostic tool, good at obdii diagnostics and lots of special functions incl. km change, reset services, key programming and so on. I will talk about it later.
System: x100 pad 2 runs Android 4.4.4
Language: French, Arabic, Spanish, Persian, German, Russian, Portuguese
Abilities: diagnostics + many many…
The xtool x100 pad 2 supports not only OBD-II engine diagnosis (x100 pad failed! This pad 2 supports 4 systems diagnosis- read & clear codes for Engine, Brakes, Central Electrics, Airbag) but also mileage adjustment, oil service light reset, timing belt service light reset, tire pressure warning light reset, EPB reset, throttle body reset, DPF reset, battery reset, steering angle calibration and key programming (incl. VW 4th & 5th IMMO function)– the most important for me!
Models supported:
x100 pad 2 has a different car list when it comes to functions.
Immobilization Models supported:
Europe: Audi, Benz, Citroen, Ford, Fiat, Jaguar, Lancia, Land Rover, Opel, Peugeot,
Porsche, Renault, Romeo, Seat, Skoda, Smart, VW
America: Buick, Cadillac, Chevrolet, Dodge, GM, GMC, Hummer, Pontiac, Saturn, Ford
Asia: Acura, Honda, Hyundai, Infiniti, Isuzu, KIA, Lexus, Mazda, Mitsubishi, Nissan, Ssangyong, Subaru, Suzuki, Toyota
China: BYD, Great Wall Motor, Brilliance, JAC, Geely Cars, Lifan Cars, Chery
Oil Reset Functions and Models supported:
Oil reset functions usually refer to engine oil, spark plugs, front brake pads, back brake pads, air conditioner, brake liquid, coolant liquid, vehicle checking, etc.
Vag vehicles: Innovative one-click oil reset for VW, Audi, BMW, Mercedes Seat, Skoda, Volvo, etc.
BMW: Reset oil for BMW F01/F02/F03/F04/F07/F10/F11/F12/F13/F18/F20/F30, etc.
Mercedes: Benz new C Class, E Class models and Mercedes Benz VITO/VIANO/SPINTER.
Buick, Cadillac, etc.: Reset the lifespan percentage ting of engine oil
Porsche Cayenne, Panamera up to 2012
Volvo, Land Rover: Reset maintenance light
Oil Service Light Reset Models supported:
America: for Buick, for Cadillac, for Chevrolet, for Chrysler, for Chevrolet/for GMC, for Ford/for Mercury/for Lincoln, for Oldsmobile, for Pontiac, for Saturn, for GM, for Jeep and more…
Europe: for VW, for Audi, for Porsche, for BMW, for Mercedes-Benz, for Volvo, for Land Rover, for Peugeot, for Citroen, for SAAB, for Seat, for Skoda and more…
Asia: for Toyota/for Lexus, for Nissan/for Infiniti, for Honda, for Acura, for Isuzu, for Chery, for Ford Transit, for Roewe, for MG and more…
Odometer Adjustment Models supported:
VW, AUDI, SEAT, SKODA, BUICK, CADILLAC, CHEVROLET, CHRYSLER, FORD, MAZDA, NISSAN, SUZUKI, KIA, HYUNDAI, JAGUAR, LAND ROVER, PORSCHE and more…
EPB Electrical Parking Brake Adaptation Models supported:
VW ( R36, CC, Magotan, etc.), Audi ( A4L, A6L, Q5, etc.), Seat, Skoda and more…
Tire Pressure Warning Light Reset (Manual Operation) Models supported:
Mercedes-Benz, GM, VW, BMW, Toyota and more…
X100 pad2 key programming:
The last, i wanna talk about something related to my key programming experience. I have done a lot with this function on this pad.
all has worked as it should:
1. New keys programming
2. PIN Code reading with EEPROM
3. Hexadecimal editor(Win Hex)
4. Keys reading from immobilizer's memory
5. New immobilizer programming
6. Vehicle Identification Number programming
7. ECM reset& immobilizer reset
8. New remote controller programming
9. With full and strong database for the most important vehicle makes
10. Remote key's frequency test through MB506(433MHZ)
11. Original key's information can be read and copied to new keys through PCF7991AT and TMS3705 (125KHZ) Frequency.
12. Host's Type C connector can be connected with KC100 Via Micro USB.
The new thing in pad 2: Program keys to VW/Audi/Seat/Skoda with 4th, 5th immobilizer
Post some photos here of what i did recently with xtool pad2, all about key programming.
xtool x100 pad 2 and Nissan Altima: success!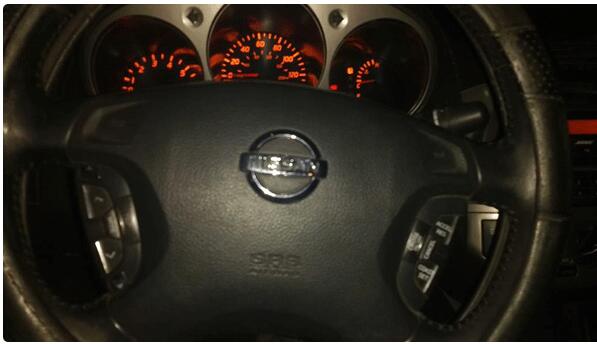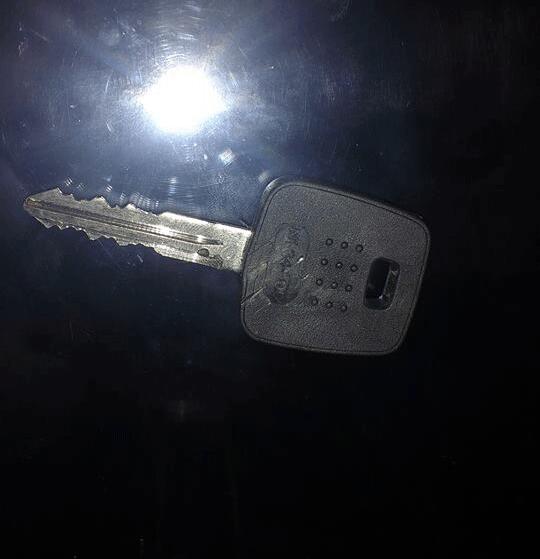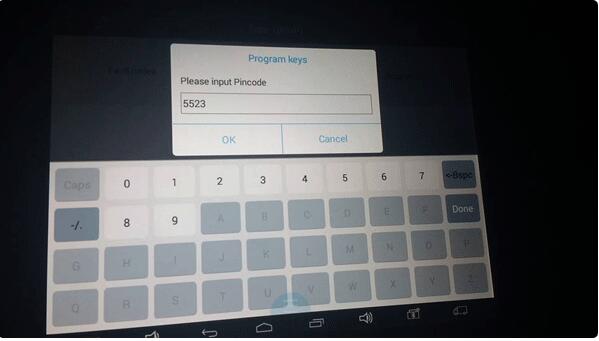 xtool x100 pad 2 and Nissan Xtrail: success!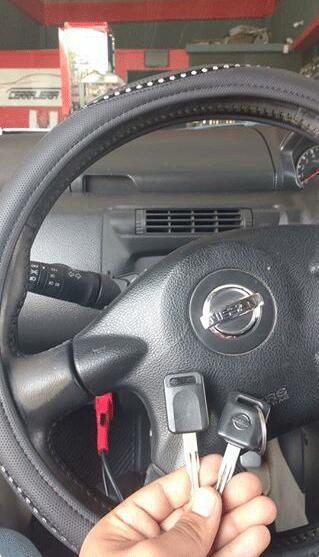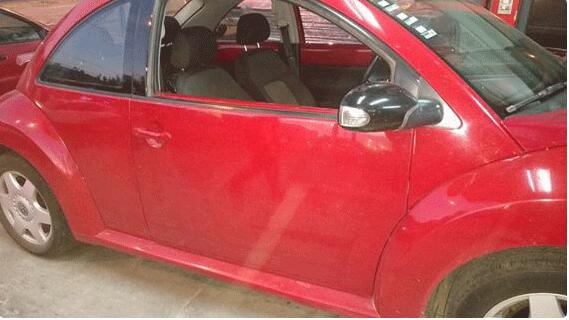 xtool x100 pad2 and Volkswagen Beetles: success!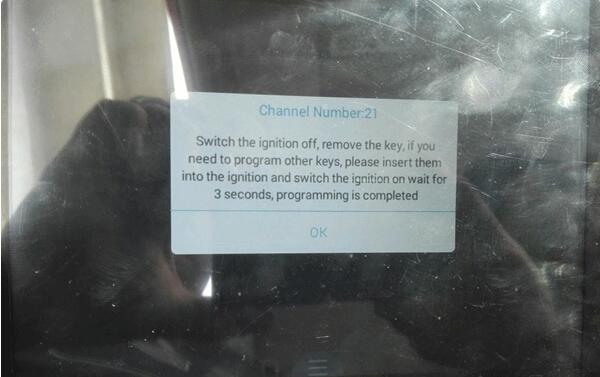 Hope this xtool x100 pad 2 review is helpful.
The last last thing- Take care dealing with Chinese
The Chinese people are not all good; some of them are cheaters i think waiting for a good chance to screw their customers. But not all of them are cheaters.
Chinese are good people. You cannot say like that. Not all of them are cheaters.
I know lots of them which are honest and reliable people. And they are one of the most friendly people i've ever meet on the web.
BUT when it comes to business, ALL depends on price. You can be scammed in Europe, China, America wherever.
I buy items from http://www.obd2shop.co.uk (of course incl. this xtool pad 2) and never had a bad deal…all has worked perfectly…but kind of expensive for me, but if you look for the cheapest well then you get what you pay for. I prefer to get 100% quality, get genuine.
btw, I'm neither Chinese nor vendor.
BR.
(BIG BIG THANKS to Med Amine Arabi for his reviews with sincere and kindness)
(Visited 349 times, 1 visits today)