Why Mercedes Benz Diagnostic Tool is so well-received by thousands of users, its technology and quality is developed after lots of experiments and improvement. Recently, we mbstar shop website provide a new Star diagnosis bundle, Mercedes BENZ C5 SD Connect Xentry Tab Kit( Newest Mercedes BENZ Diagnostic Tool;Original second hand Mercedes BENZ C5 SD Connect Xentry Tab Kit;With original software and tablet kit;Support BENZ latest protocol)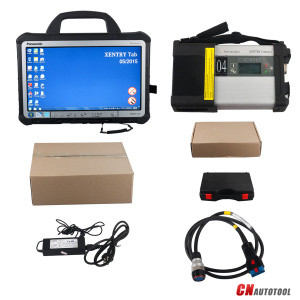 BENZ C5 SD Connect Diagnostic Tool Description:
Mercedes Benz C5 Xentry Connect diagnostic interface, produced by French ACTIA Company and equipped with Panasonic Xentry-Tab, can test Engine / Transmission / air conditioning /SRS/ABS/ anti-theft system and OBD-II system.
Mercedes BENZ C5 can provide complete diagnosis for the newest hybrid W222. And it has a qualitative improvement in hardware and software by authorization of diagnostic interface to control the software.
BENZ C5 SD Connect Diagnostic Tool Feature:
Efficient diagnostic program and complete vehicle database
Simple and easy-to-use user interface (UI)
High-performance Tab with 4G memory and 13.3 inch LCD touch screen
Advanced upgraded VCI+ communication inter
Support Wired/ wireless connection
Cover all new Mercedes Benz models.
MB SD C5 Star Diagnostic Tool Configuration parameters
A full set of kit configuration
1.Panasonic newest widescreen tab.
2.The original Xentry-Connect by ACTIA
3.Mercedes Benz OBD2 diagnostic cable
Panasonic widescreen Xentry-Tab technical parameters: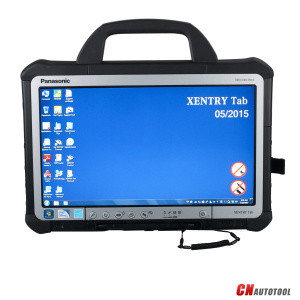 1.S: windows 7
2.ultimate CPU:4G
3. Hard disk memory: 250G
4.13.3inch touch screen
Xentry-Connect (VCI+) Technical Parameters:
OS: Windows Embedded Standard 7(32bit)
Processor: ArrandaieCeleron P4500 oder P4505(38W TDP)
Memory: 4G hard disk with 256GB SSD
Display: 128*64 PX
Battery: 40 minutes (When CPU capacity to 60%)
Weight: 1.9KG
Network connection: WLAN : IEEE802.11 a/b/g/n2.4+5GHZ